Newark
Police in Newark are on the search for a man who attacked a woman inside an eatery near University Hospital in Newark. 
The violent encounter happened around 6:25 p.m. Saturday, February 5th, inside the Golden Wings Fish and Fried Chicken located at the intersection of South Orange Avenue and Camden Street. 
According to police, the woman was inside the restaurant with about six other people when a male entered the restaurant.
He walked to the front of the line and ignored others already waiting.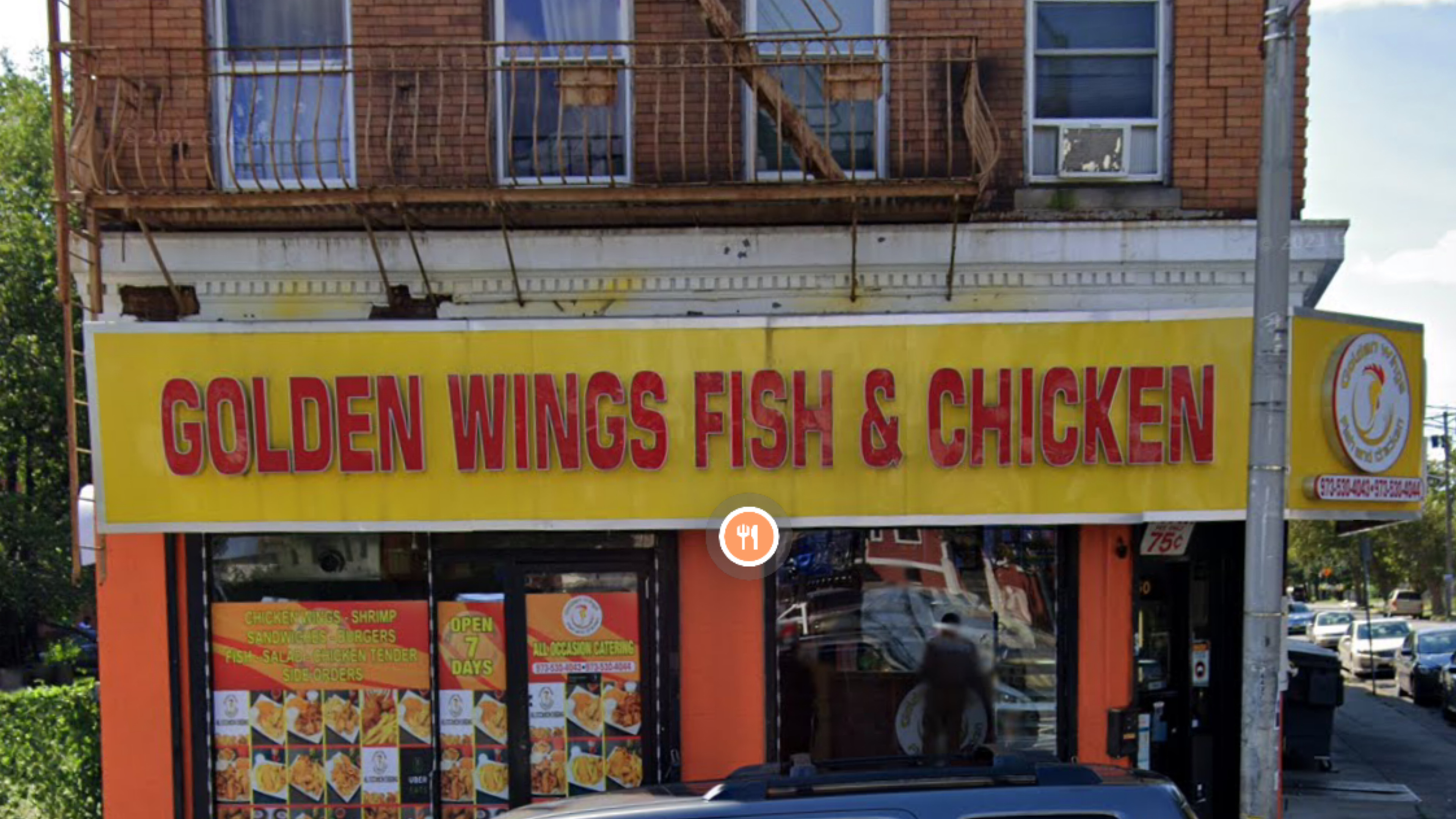 The victim told police when she advised the unidentified man that others were waiting and that he should get in the back of the line, a heated exchange of words escalated in profanity and insults. 
According to the victim, the suspect continued with abusive language and threatened that his girlfriend, who waited inside the vehicle, would come inside and physically settle the argument. 
A police report filed by Newark Police reported that the suspect walked behind the woman during the encounter, grabbed her hair, and placed her in a 'full nelson,' strangling the victim. 
Police say he then slammed her onto the floor while others watched in horror but did not assist. Workers inside the eatery were reportedly in the back frying chicken and apparently did not witness the attack.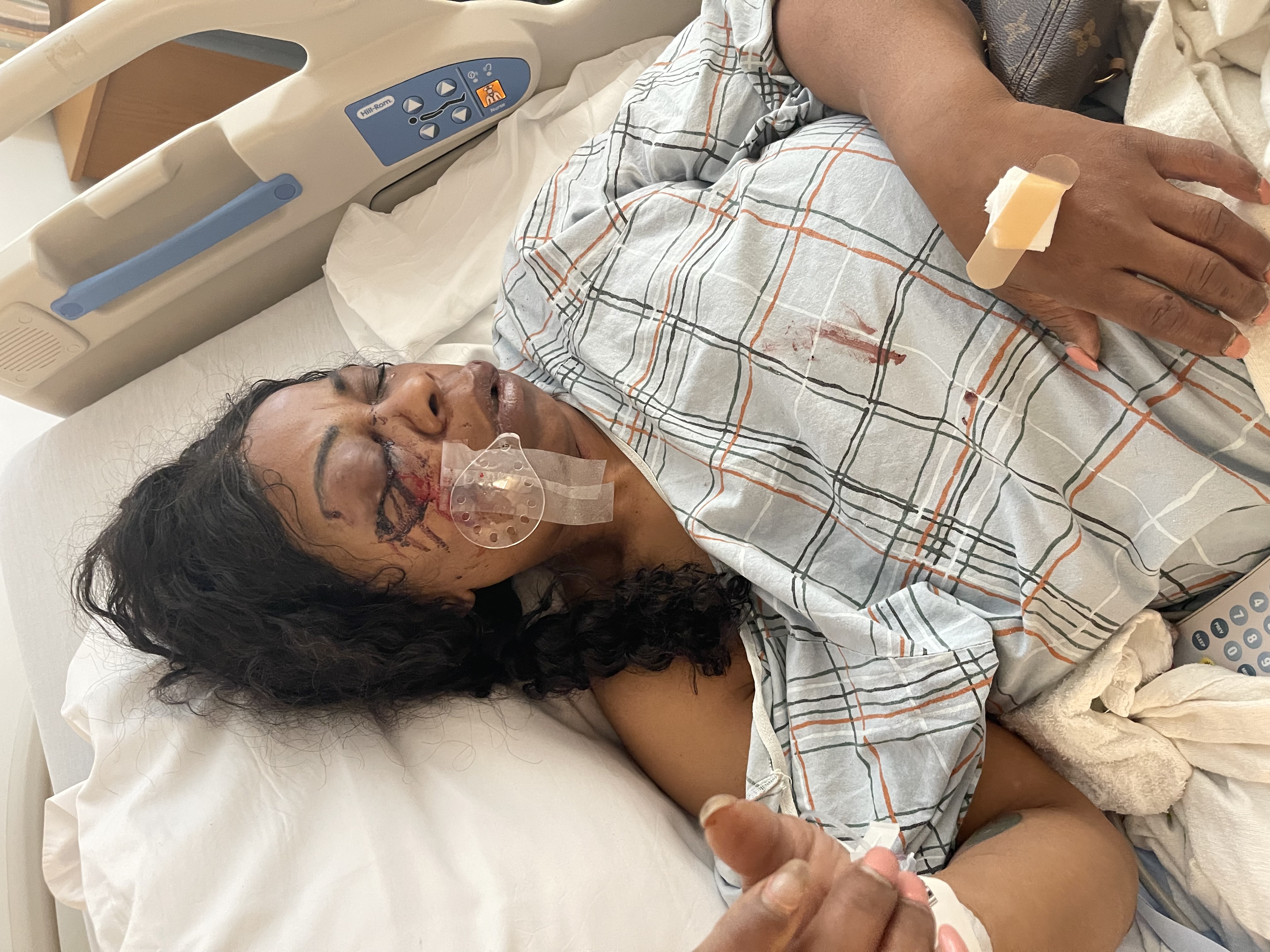 While on the floor, the suspect brutally punched the victim in the eye -multiple times.
He kicked her in the ribs and continued to choke the woman. 
The suspect, while bashing the near life out of the victim, reportedly shouted, "This is my F-ing Hood." He then slammed the woman to the floor -again- as she struggled to safety. 
Police say the victim covered her face and head during the assault but still suffered non-life threatening bruises. 
Due to inadequate EMS units available during the time, police transported the victim about a block away to the emergency room. 
Physicians at University Hospital treated her for a swollen right eye with loss of sight, a cut to her upper lip, injuries to her ribs and a bloody nose, according to a police report. 
The section of South Orange Avenue in Newark's Central Ward from South 6th to Bergen streets is known for criminal activity, drug trafficking, numerous shots fired incidents, and lack of police patrol residents and business owners said. 
The incident is under investigation and no arrests have been reported.