Irvington Township
Police in Irvington are on the search for two suspects wanted for crashing a stolen vehicle into a parked car on a street in the Township Sunday afternoon. 
According to a preliminary investigation, police rushed to the single-digit block of Wolf Place after residents in the community reports hearing an explosion around 4:10 p.m. 
When officers arrived, they found an unoccupied car crashed into a parked mini with about two other vehicles damaged on that side of the street. 
Surveillance video in the neighborhood showed that two suspects (possibly males) lost control of the stolen vehicle and crashed head-on into the minivan. 
After airbags in the vehicle were deployed, the suspects exited the car and fled on foot. 
It is not clear if the suspects suffered severe injuries as they remain at large.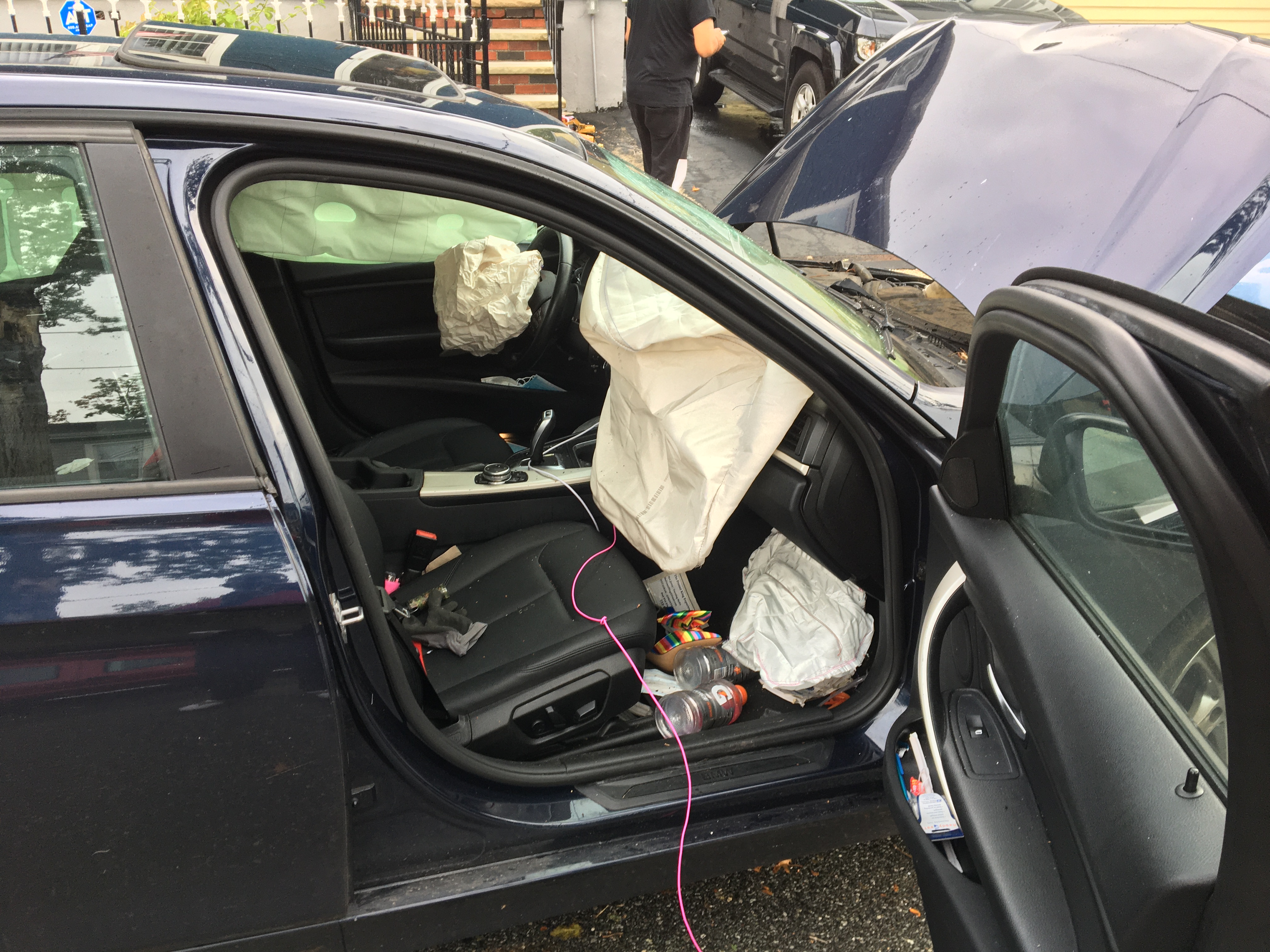 Police are continuing to investigate and look for the responsible suspects. 
If you know who the assailants are in these images, please contact Irvington Police.