East Rutherford
By: Richard L. Smith 
NJ State Police and American Dream Mall officials are continuing to investigate an incident where a decorative structure fell from a ceiling at a water park in the mall Sunday afternoon. 
Video footage of the incident showed the decorative helicopter footage fell from the ceiling at approximately 3:06 pm Sunday. 
NJ State Troopers responded to the DreamWorks Waterpark for the report of patrons injured by a decorative prop that had fallen from the ceiling.
 Based on preliminary information, officials said they learned that a decorative helicopter structure suspended from the ceiling became detached and fell into a pool below.  
Click the image below to view the structure fall while children are in the pool.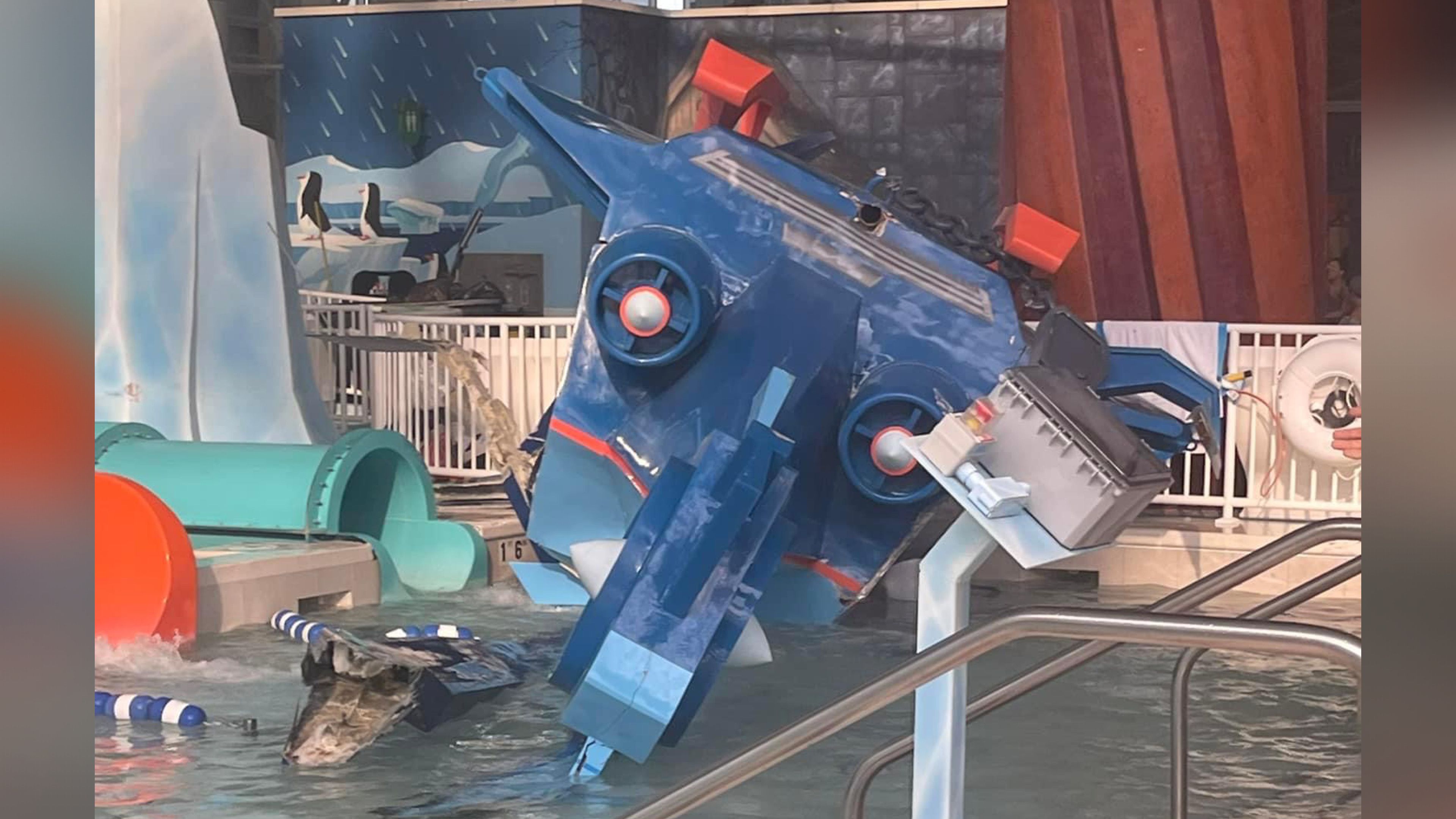 Police said as a result, four patrons sustained non-life threatening injuries.  
Three were treated on scene for minor injuries and departed the waterpark.
State Police said the fourth was transported to a nearby hospital for treatment.  
The waterpark was evacuated of all guests and the incident is under an active and ongoing investigation.