Newark
Authorities are looking for suspects who painted blackface on a statue in Newark overnight. 
Police say graffiti, blackface and a large sticker indicating 'white supremacy jargon' was found this morning on the statue of the newly installed George Floyd on the steps of City Hall.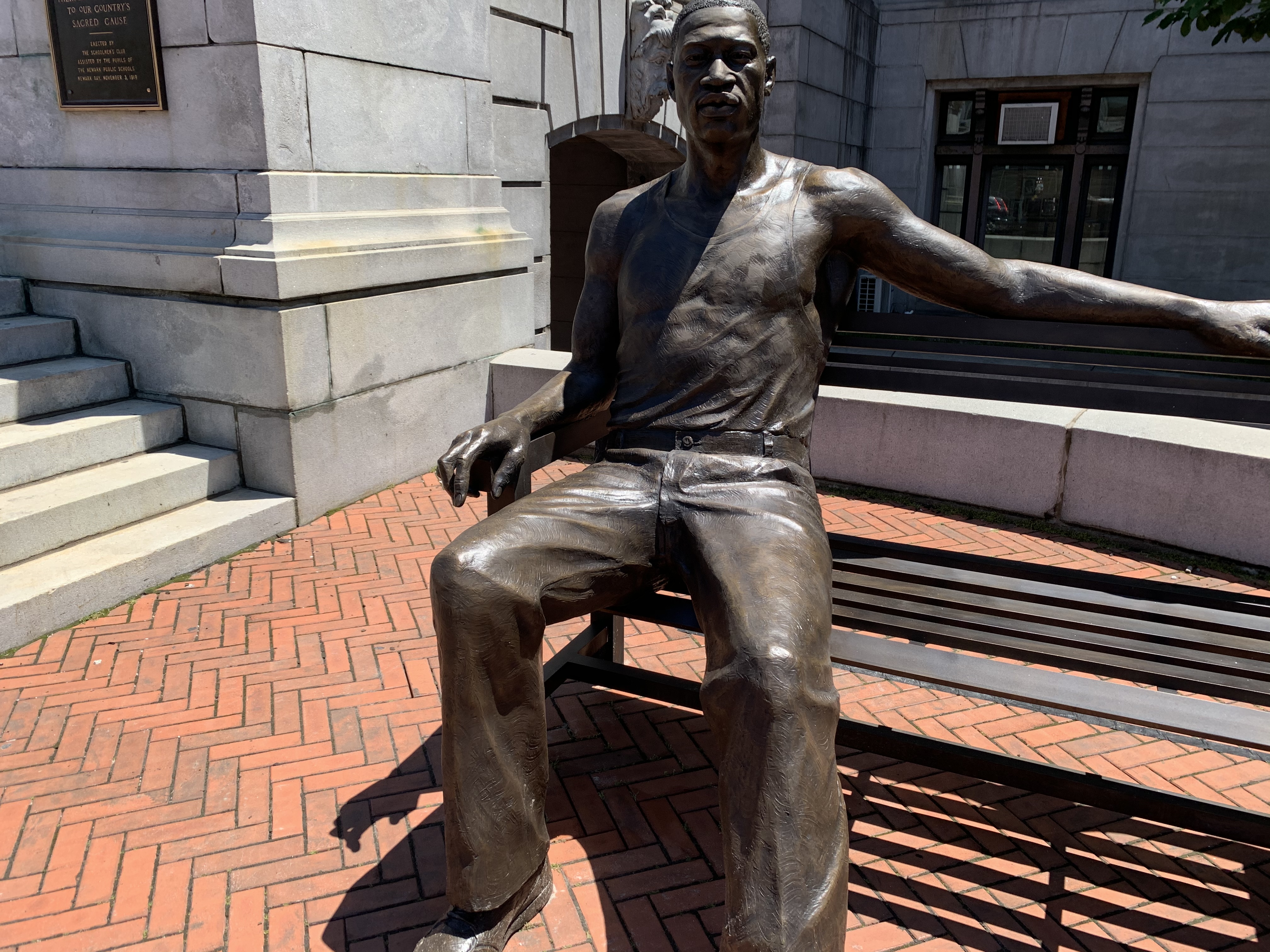 Officials said the vandal's literature was that of "Patriot front.us."
Police are checking surveillance cameras in the area for a possible suspect. 
Police said just before 6 a.m. today, a Newark police sergeant in the area of City Hall, located at 920 Broad Street, noticed the statue of George Floyd was defaced with graffiti.   
The face of the statue was also painted black, and in white paint on the torso of the statue were the words: "LIFE…LIBERTY VICTORY PATRIOTFRONT.US".
  The Newark Police Division immediately began an investigation, which remains ongoing, and the City's Public Works Department responded to remove the paint.
Mayor Baraka said the 700-pound bronze statue was unveiled in front of Newark City Hall on June 16, 2021. It was commissioned by actor, director and filmmaker Leon Pickney.
The statue was sculpted by artist Stanley Watts and donated to the City of Newark with a plan to stand in front of City Hall for at least one year in collaboration with the Division of Arts and Cultural Affairs.
The artwork honors the life of George Floyd, an African-American man who was brutally murdered by a white Minneapolis police officer.
Authorities believe the same suspects damaged a George Floyd satue in Brooklyn as well overnight.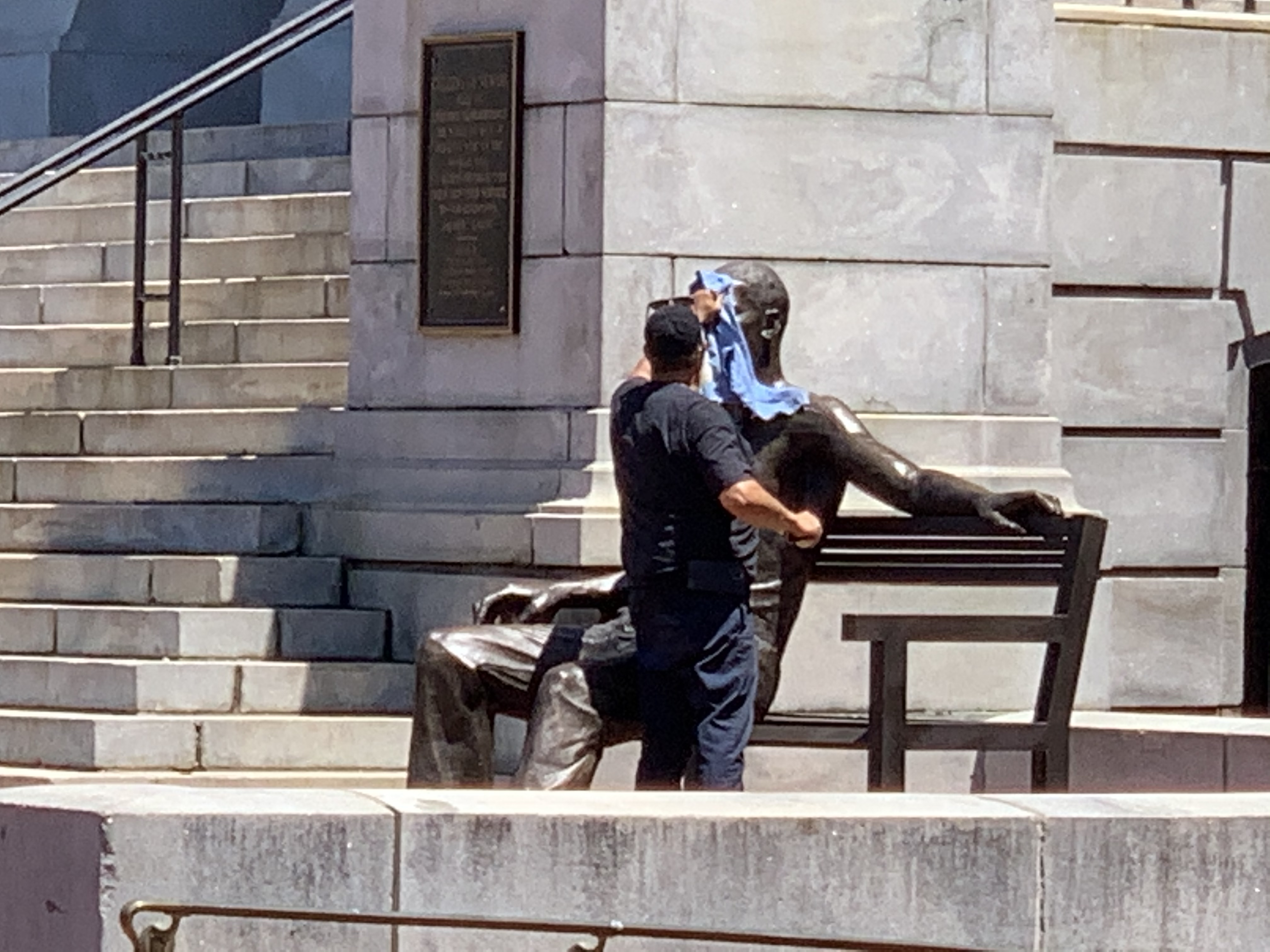 A cleanup crew from the City of Newark were able to bring the statue back to good condition.