Raritan Township
According to US Marshal officials, on October 13, 2022, at 7:30 am, investigators from the US Marshals Service New York/New Jersey Regional Fugitive Task Force (NYNJ-RFTF), working with embedded ICE Enforcement and Removal Operations (Newark) personnel, located and arrested Felix Montero-Molina, 56, on 5th St in Raritan, NJ. 
U.S. Marshal officials said Montero-Molina, a citizen of Costa Rica, had been wanted by authorities in Costa Rica since 2019 for the sexual abuse of a minor which occurred there.
  NYNJ-RFTF and ICE-ERO personnel, while coordinating with INTERPOL, conducted a long-term investigation and eventually determined that Montero-Molina was living in Raritan. 
Officials said Montero-Molina is currently in ICE custody, awaiting his deportation to Costa Rica.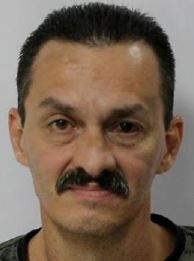 The US Marshals Service New York/ New Jersey Regional Fugitive Task Force (NYNJ-RFTF) was founded in 2002 and is tasked with tracking down the worst of the worst violent criminal offenders and challenging to find fugitives. 
It is headquartered in Brooklyn, NY and its four New Jersey offices located in Newark, Trenton, Camden, and Atlantic City cover the entire state. 
The NJ Division of the NYNJ-RFTF comprises investigators from 37 different local, county, state, and federal partner agencies. 
Every state and local investigator operating on the NYNJ-RFTF has been deputized as a Special Deputy US Marshal and has the authority to cross state lines in pursuit of fugitives. 
There are seven other Regional Fugitive Task Forces located around the United States which are led and funded by the US Marshals Service