East Orange
East Orange Police officials are investigating the cause of a crash that sent several firefighters and two civilians to the hospital Tuesday  morning. 
According to East Orange officials, at approximately 11:45 a.m., emergency responders rushed to reports of a crash on Halsted and Main Streets (Dr. MLK, Jr. BLVD).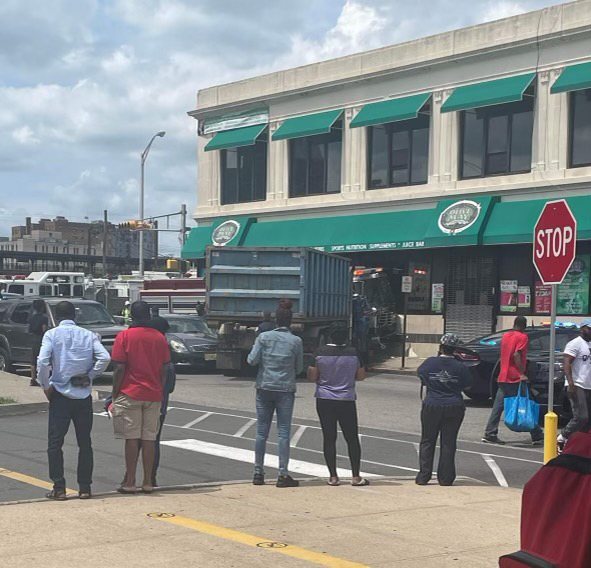 Officials said three vehicles were involved, including an East Orange fire truck, a roll-over dump truck and a car. 
Officials said three firefighters, one female driver and one male driver of the dump truck sustained minor injuries and were transported by EMS to University Hospital in Newark. 
According to officials, during the collision, the fire truck crashed into 516 Main Street, which is on the corner of Halsted and Main Streets.
The store at that location (Olive May) was temporarily closed as the scene was cleared.
Officials said the building sustained minor external damage to the side facing Halsted Street.  No pedestrians were involved or injured.