Jersey City
By: Richard L. Smith 
Police are searching for the thieves who stole over $400,000  worth of jewelry and cash in a violent smash-and-grab robbery in Jersey City Saturday. 
At approximately 4:30 p.m., police were dispatched to Sara Jewelry at 787 Newark Avenue on a report of vandalism. 
Upon arrival, Jersey City Police officers observed a smashed front door and jewelry display cases damaged inside the store.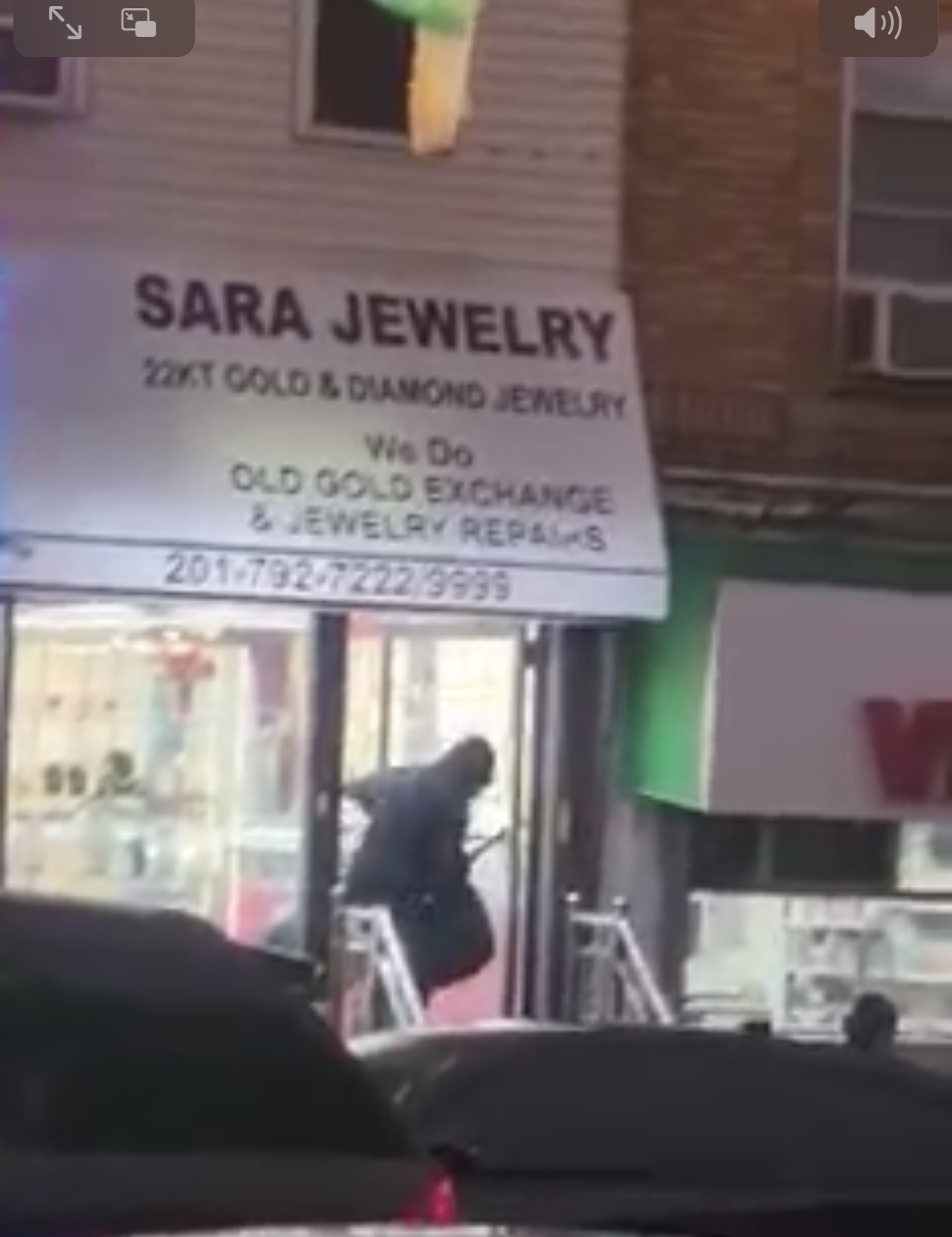 According to Jersey City Police officials, the investigation revealed that approximately five male suspects entered the establishment wearing masks and proceeded to break display cases to access the jewelry.
They then put them in black bags before fleeing the store in two different vehicles. 
Police said one of the employees told them that at least one suspect showed a handgun, and they were forced to the floor while customers as young as three years old were inside the establishment during the violent heist. 
The store owner stated that a bag with about $20,000 in cash was stolen.  
No physical injuries were rpeorted.