Irvington Township
Irvington Township officials have confirmed that a stolen vehicle was involved in a collision that caused injuries this morning in Irvington Township. 
According to a statement from NJ Transit officials, at approximatelyb7:30 a.m., bus number 90 that traveled from Valley Fair in Irvington and headed to Branch Brook Park was struck by a vehicle at the intersection of Grove and 18th Avenue. 
NJ Transit officials said the bus then struck a pole that brought down wires near the intersection.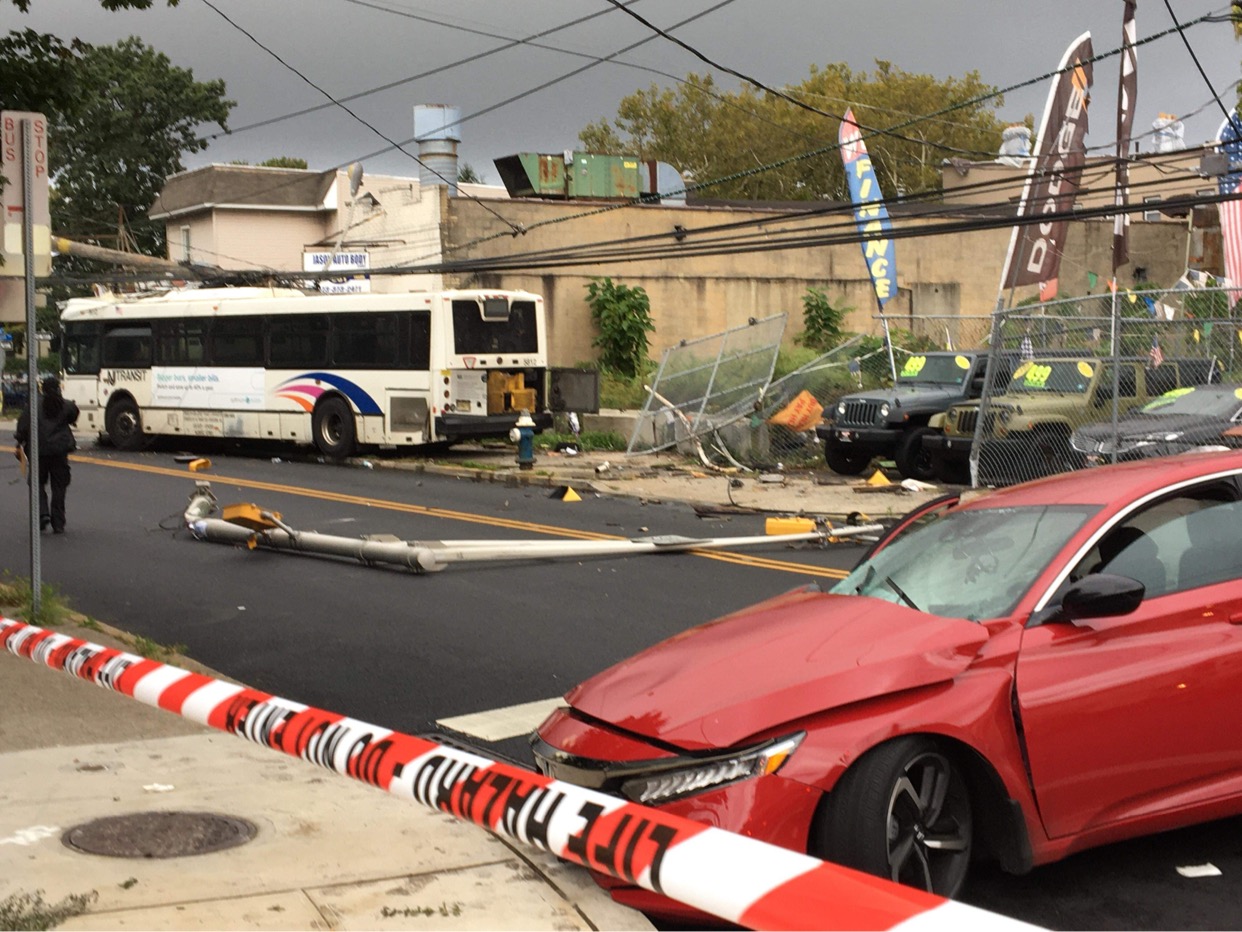 Of the 30 customers on board the bus, NJ transit officials said, one person complained of injuries. 
According to Irvington Township's Mayor Tony Vauss, the driver of the car suffered severe injuries. 
The Irvington Township Police Department will handle the investigation, which remains active and ongoing.