Kenilworth
State police are investigating a crash that killed one and injured eight others Tuesday afternoon.
According to state police officials, the crash occurred yesterday at 3:47 p.m. on the Garden State Parkway heading southbound near milepost 140.3 in Kenilworth. 
A preliminary investigation revealed that a Ford E350 was traveling south in the left lane of the Parkway. A Ram 2500 was traveling south in the right lane, ahead of the Ford.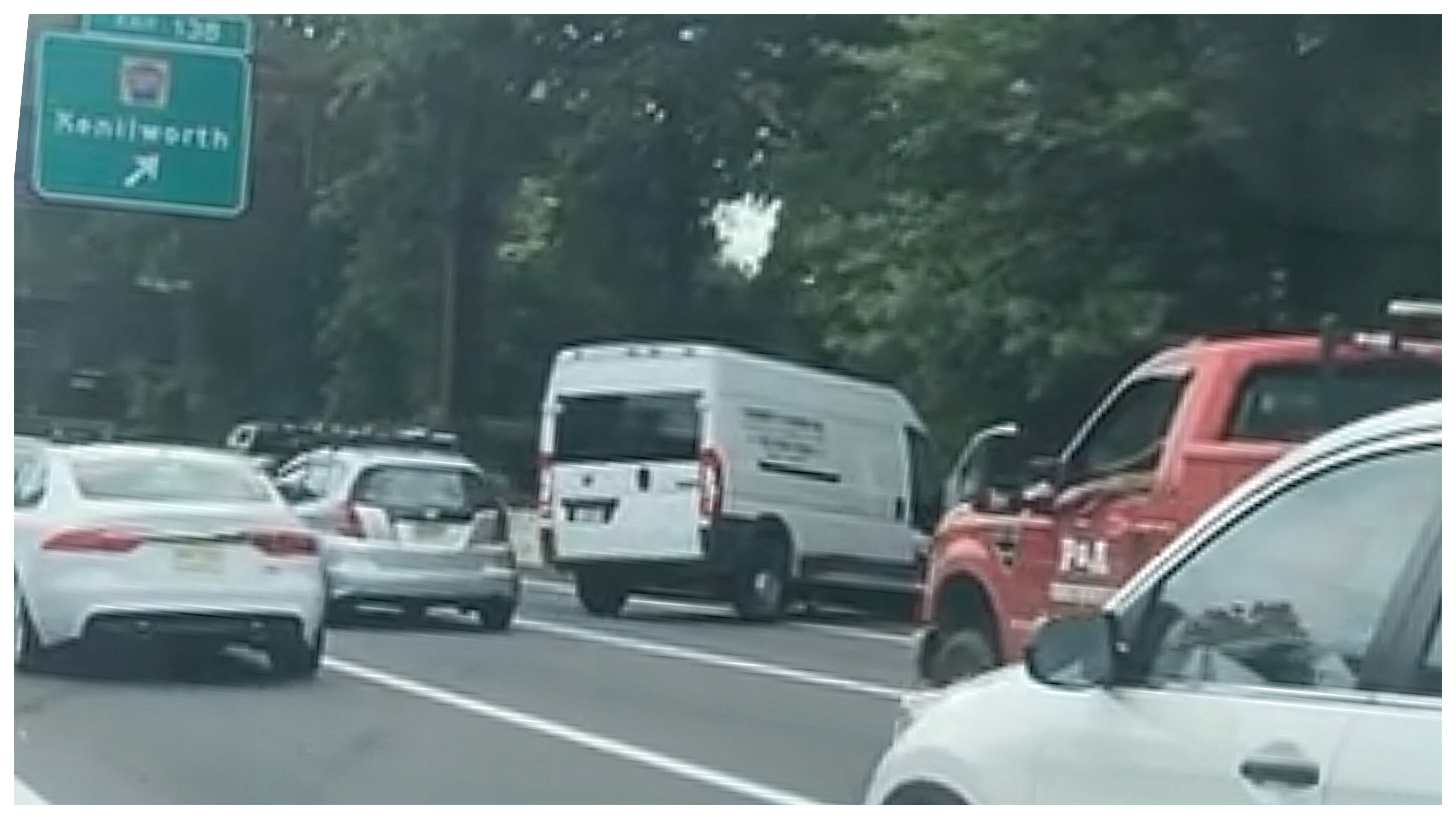 According to the investigation, in the area of milepost 140.3, the Ram crossed all travel lanes, and the front of the Ford struck the front left of the Ram. As a result of this crash, the Ford struck the left concrete traffic barrier. 
State police officials said that the driver of the Ram, Mr. Thomas F. Gilbert Jr., 69, of South Plainfield, sustained fatal injuries. 
There were seven additional passengers in the Ram that all suffered moderate injuries. The driver of the Ford also sustained moderate injuries. 
Reports indicate that traffic was backed up for about 5 miles due to the crash.
The cause of the crash remains under investigation.