Newark
By: Richard  L. Smith 
Authorities in Newark are investigating a violent crash that claimed one person's life and injured two others in Newark's South Ward Monday.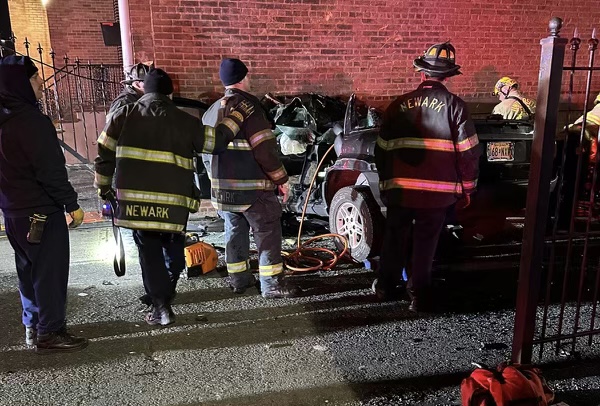 The early morning collision happened at around 1:10 a.m. on Clinton Avenue near the intersection of Elizabeth Avenue. 
Emergency responders rushed to the 200 block of Clinton Avenue to investigate reports of a crash. 
Police arrived and found a car crashed into a wall with trapped occupants. Newark emergency responders used special tools and worked frantically to remove the victims from the vehicle. 
One person was pronounced dead at the scene while EMS rushed two other victims.to University Hospital, with one suffering critical injuries. 

A preliminary investigation indicated that the driver appeared to have been going at a high rate of speed before crashing into the wall. 
No other cars were involved in the collision. 
Police have not confirmed if the driver was drag racing.