Princeton
Officials said on Sunday at 12:40 p.m., the Princeton Police Department was dispatched to a residence on the 100 block of Clover Lane for an attempted motor vehicle theft.  
The victim reported that three unknown suspects entered his vehicle in an attempt to steal the car, which was parked in the driveway.  
Police said the suspects were driving a 2015 black Jeep Grand Cherokee, which was later determined to be stolen out of Pequannock Township. 
While police were on scene investigating the attempted theft, the Jeep Grand Cherokee was observed traveling west on Clover Lane, followed by a 2015 Land Rover Range Rover.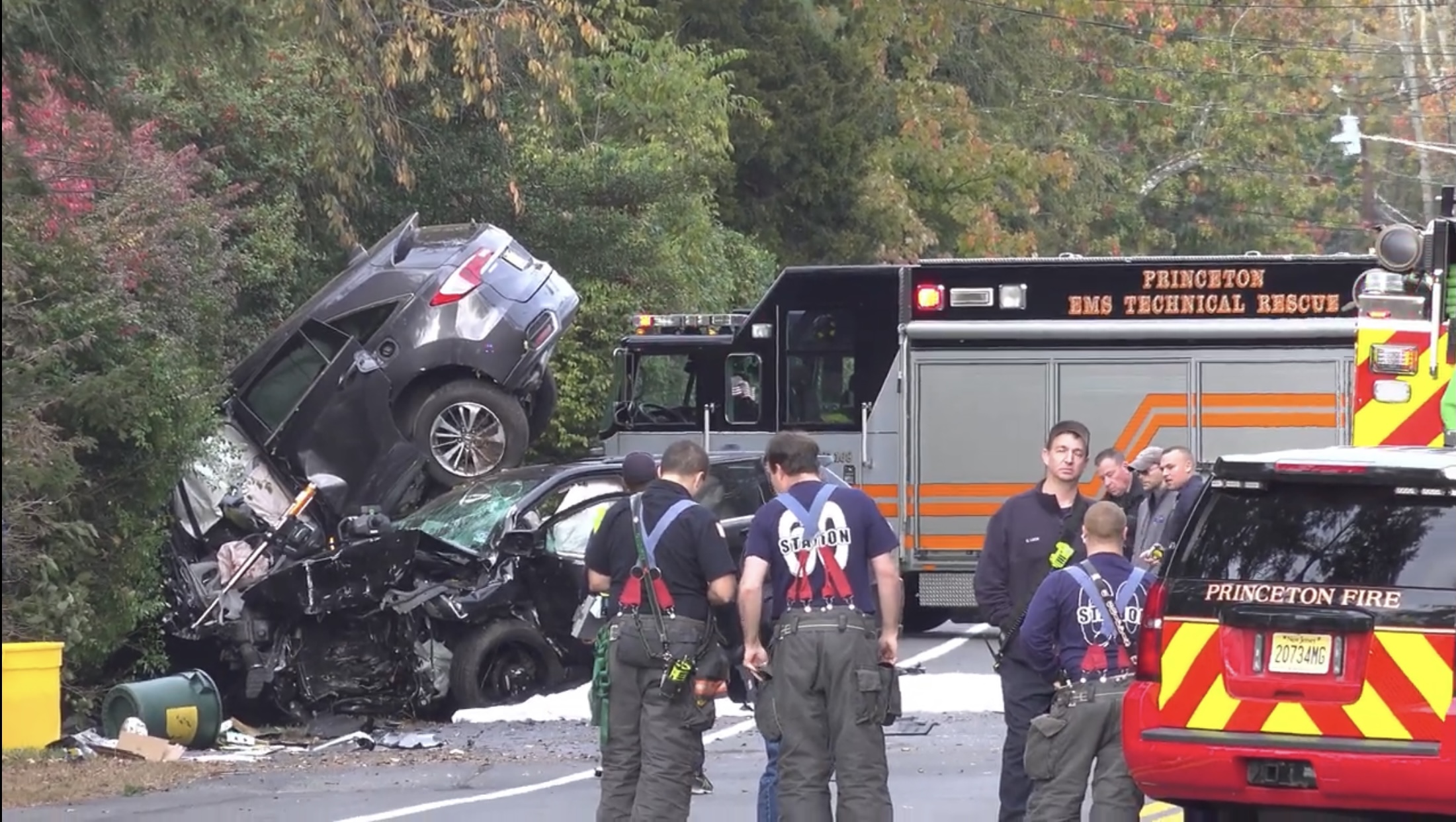 It was reported that the Range Rover was just stolen from a residence on Dodds Lane.  
The investigating officer returned to his vehicle and followed behind the Range Rover on Clover Lane.  
According to police, the Jeep Grand Cherokee drove away in an unknown direction.
The Range Rover suddenly accelerated at a high rate of speed and the officer attempted to conduct a motor vehicle stop.  
A motor vehicle pursuit ensued but was terminated on Snowden Lane due to the reckless driving of the Range Rover.  
The Range Rover was last observed driving south on Snowden Lane and made a left turn onto Princeton-Kingston Road. The Range Rover was later found abandoned in Newark. 
At 1:09 p.m., PPD was dispatched to Princeton-Kingston Road in the area of Carnegie Drive for a motor vehicle crash.  
The preliminary on-scene investigation revealed that the Jeep Grand Cherokee, driven by a 15-year-old juvenile, was traveling east on Princeton-Kingston Road and crossed over the double yellow line and struck head-on a 2016 Acura RDX driven by Jodi Marcou that was traveling west.
Police said Marcou and the 15-year-old driver were both pronounced dead at the scene.  
The 14-year-old passenger was transported to Capitol Health Regional Medical Center in Princeton and is in critical condition.  
The crash is being investigated by the Princeton Police Department and Mercer County Prosecutor's Office.  
Princeton  Police is requesting that anybody who witnessed the crash to contact Traffic Safety Bureau supervisor Sergeant Thomas Murray at 609-921-2100 ext. 1879.
An additional press release will follow when new information becomes available.