Jersey City
By: Richard L. Smith 
The Hudson County Prosecutor's Office Homicide Unit and detectives from the Jersey City Police Department has launched an investigation into a shooting incident that claimed a man's life this evening. 
It happened around 6:02 p.m. near the intersection of Communipaw and Crescent avenues. 
Jersey City Police responded to reports of shots fired in the neighborhood and when they arrived, cops  found an unconscious and unresponsive man bleeding from his chest after a gunman fired at him then fled the scene.   
The victim was rushed to Jersey City Medical  Center, where Hudson County officials confirmed that doctors pronounced him dead a short time later. 
The investigation into this shooting is in its preliminary stages and no arrests have been reported at this time.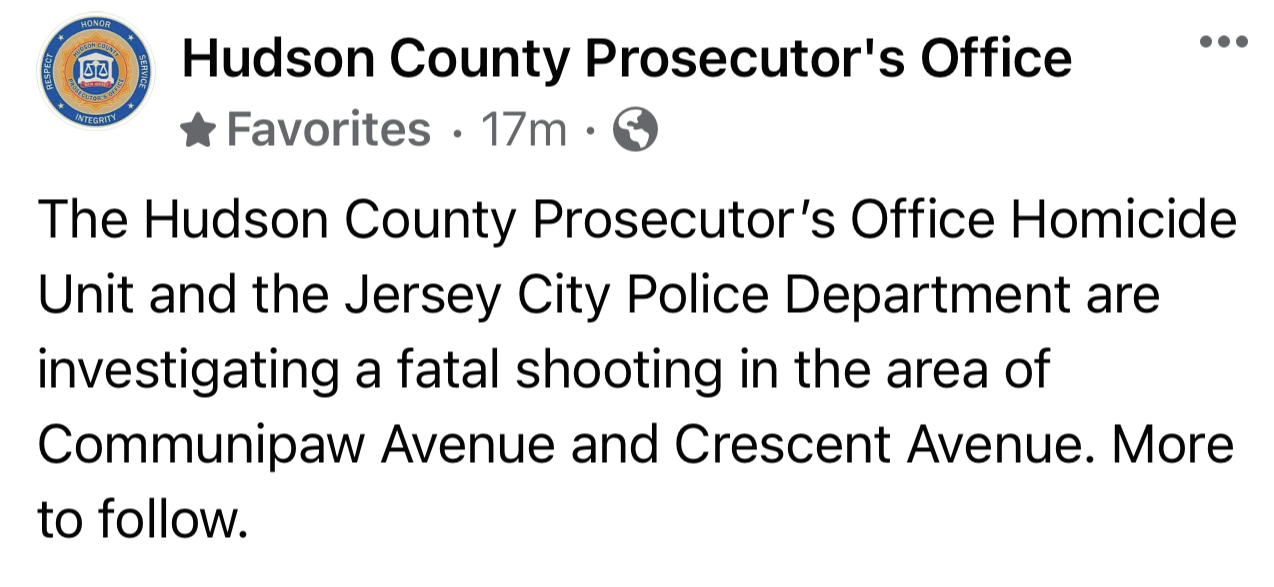 DEVELOPING