Newark
By: Richard L. Smith 
Authorities in Essex County reported that the Essex County Prosecutor's Crime Scene Investigations Bureau (CSIB) is investigating a car crash in Newark Sunday that left one man dead and twoinjured.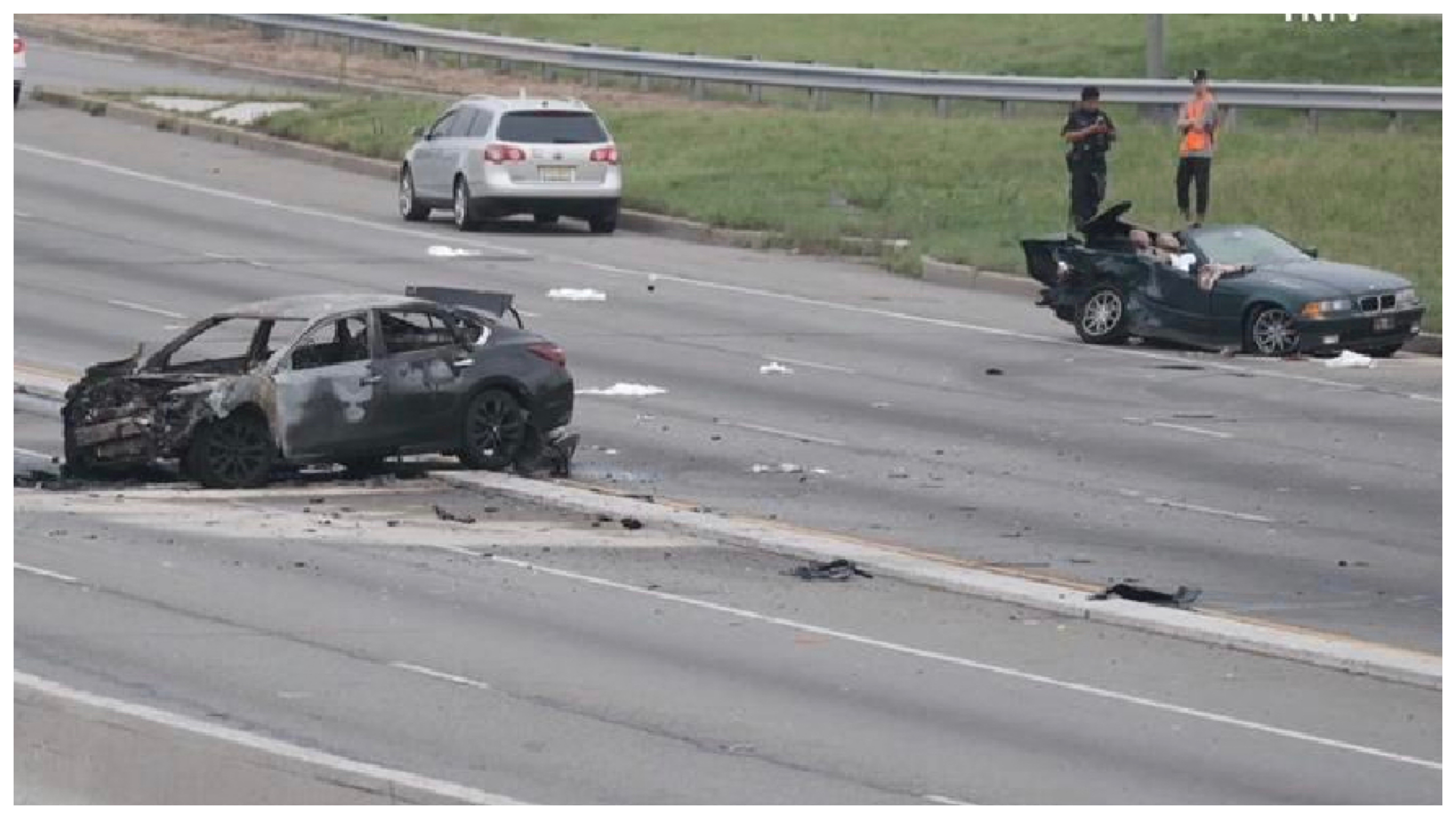 According to Spokesman Robert Florida at approximately 3:24 a.m., Newark police were notified of a two-car crash onU.S. Route 1 & 9 North and McClellan Street in Newark. 
Spokesman Florida said a driver of one car, Mr. Cheikh Faye, 35, formerly of Newark and currently lives in Weehawken, was pronounced dead at the scene at 3:47 a.m.
Police say a passenger in that car was transported to University Hospital and listed in critical condition. 

Authorities are trying to determine what cause Faye's vehicle to server through several lanes before collidng with the other car. 
The driver of the second car was transported to Trinitas Regional Medical Center in Elizabeth and treated for nonfatal injuries. 
The investigation is active and ongoing. Anyone with information is asked to contact the Essex County Prosecutor's Office tips line at 1-877-TIPS-4EC or 1-877-847-7432.
Calls will be kept confidential.