Paterson
Passaic County officials announce that Harold Rasbin, 31, from Orlando, Florida, has been charged in connection to the motor vehicle collision that occurred in Paterson on May 17. 
Officials said that Mr. Rasbin has been charged with Aggravated Manslaughter, Death by Automobile, Leaving the Scene of a Fatal Motor Vehicle Collision, Aggravated Assault for causing bodily injury while operating a stolen motor vehicle, Aggravated Assault for recklessly causing serious bodily injury, Eluding a Law Enforcement Officer, Unlawful Taking of Means of Conveyance, Theft of an Automobile, Leaving the Scene of a Motor Vehicle Collision that resulted in Serious Bodily Injury, Endangering an Injured Victim and Driving While Unlicensed Causing Death.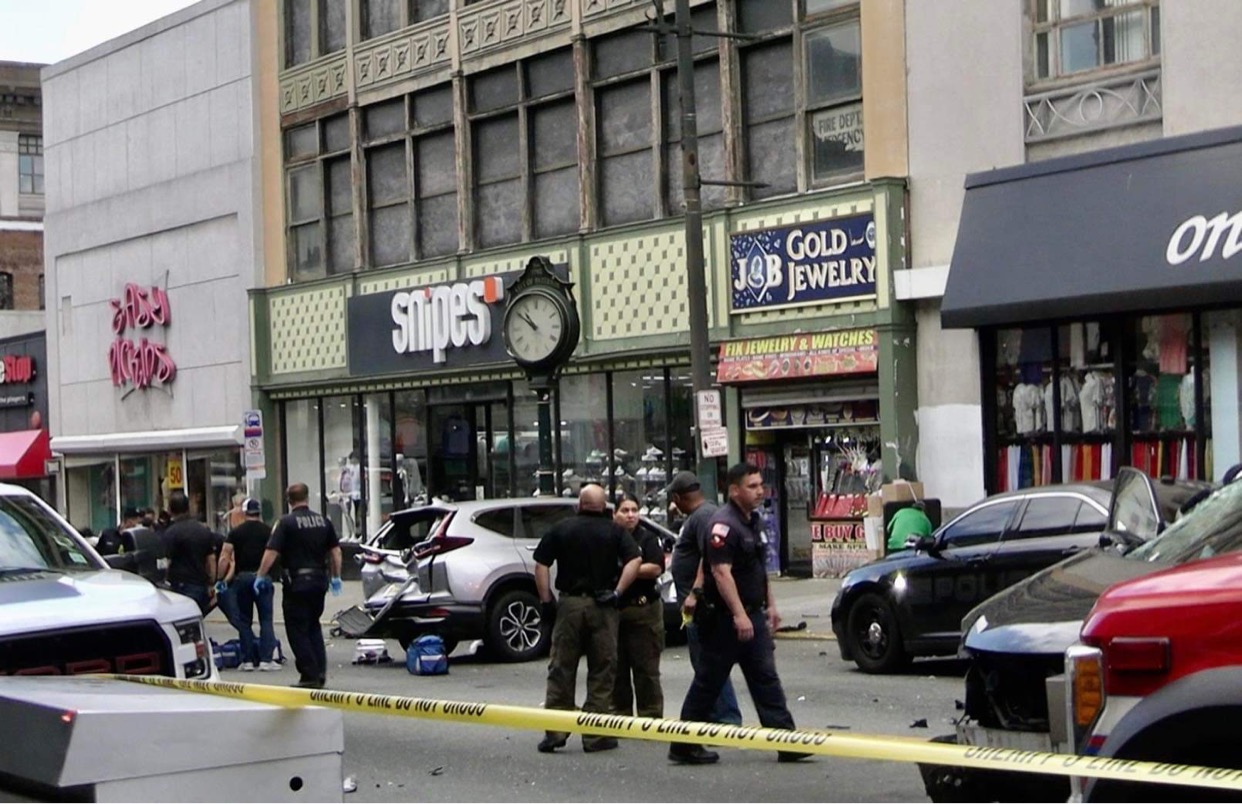 According to county officials, at approximately 3:15 p.m., on Tuesday, May 17, police responded to the intersection of Main and Market Streets in the City of Paterson in response to a motor vehicle collision involving multiple motor vehicles and pedestrians. 
County officials said that Mr. Rasbin was driving a Honda CRV and struck an occupied police vehicle that was pulled over on the side of the road at the time. 
Rasbin then sped away and collided with another vehicle in the intersection of Main and Market streets, lost control of the vehicle, and struck several pedestrians. 
According to officials, the CRV finally came to rest when it struck a light pole in the area of 227 Main Street and became disabled.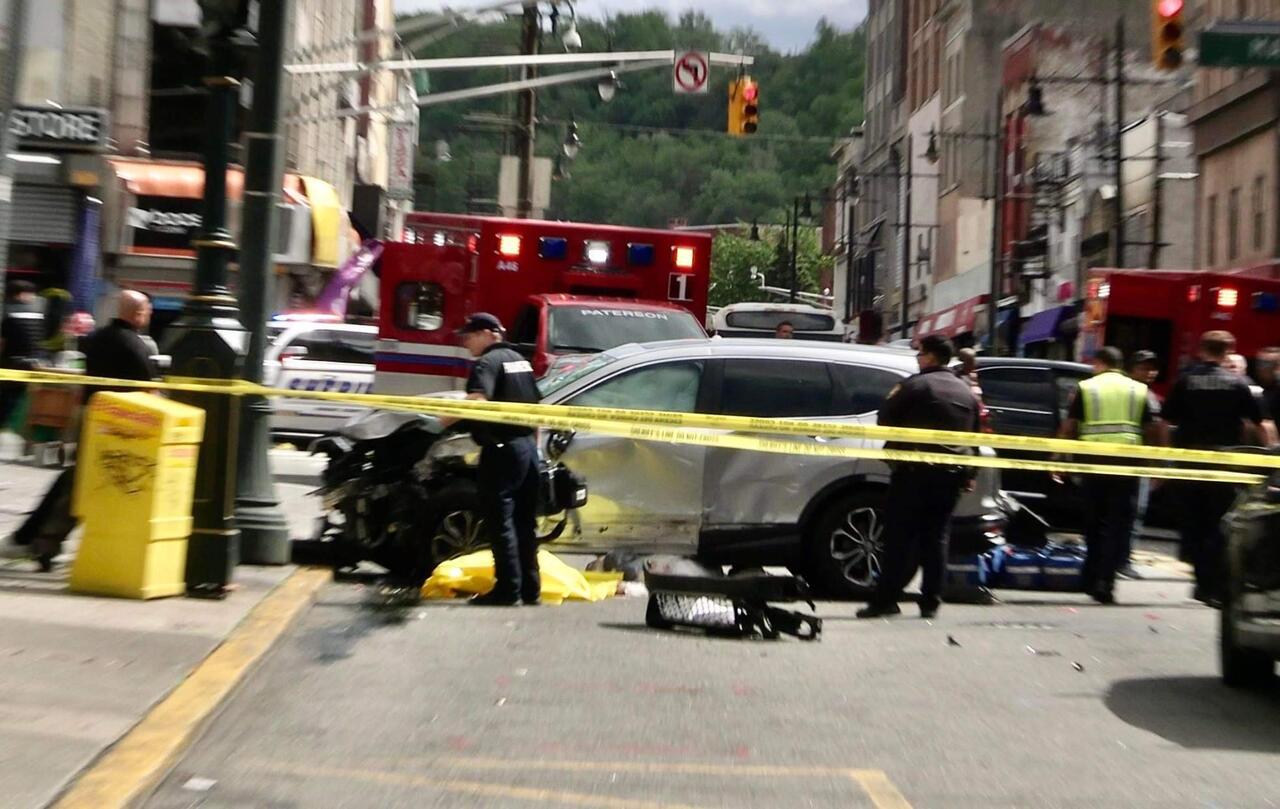 As officers arrived on the scene, Rasbin exited the CRV and ran away on foot but was apprehended by the officers after a short foot pursuit. 
Officials said that one person was pronounced deceased at the scene, and five others were transported to Saint Joseph's University Medical Center for treatment for various injuries. 
The subsequent investigation revealed that Rasbin stole the CRV a short time before the crash. 
According to officials, the police vehicle that was struck during the incident was stationary on the side of the road while the officer was engaged in traffic enforcement unrelated to the earlier theft of the CRV.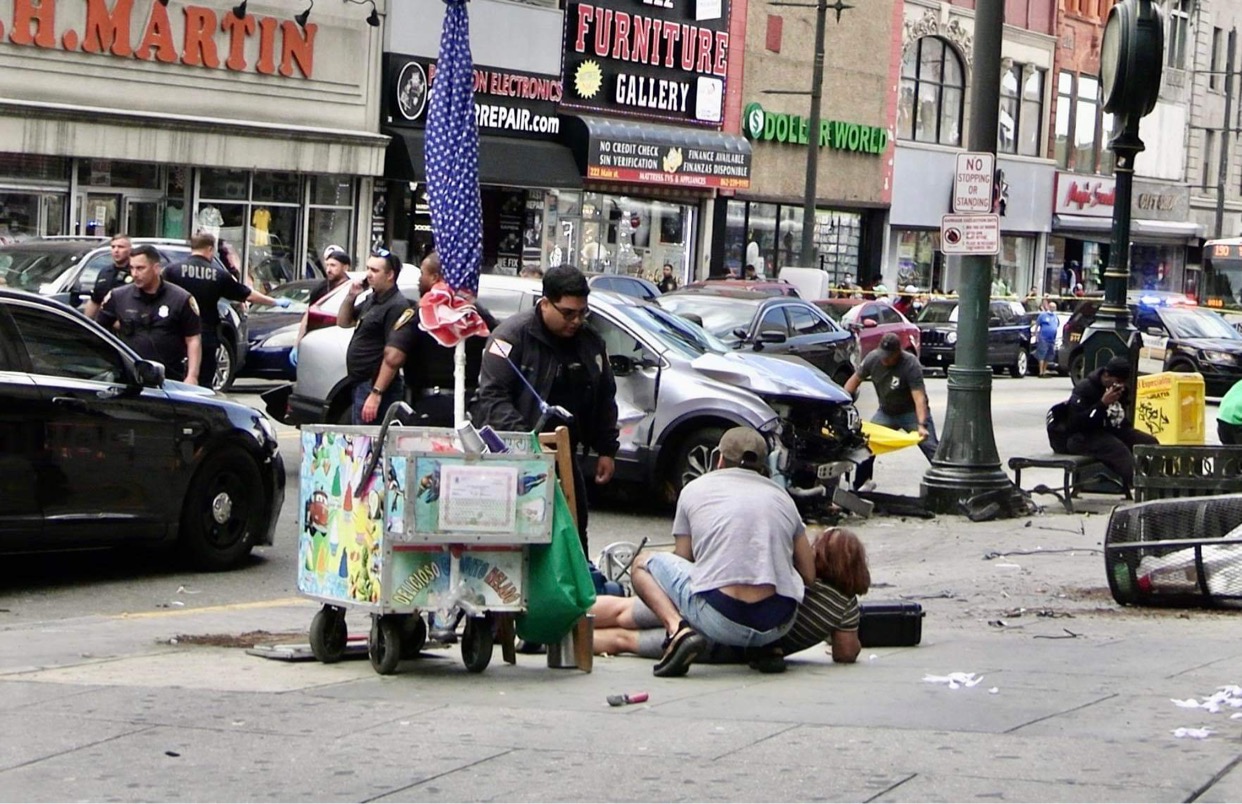 Rasbin is currently in custody, and the State has filed a motion for pre-trial detention. A detention hearing has been scheduled for Monday, May 23.
The investigation remains active and ongoing. More information will be released when it becomes available.
The Passaic County Prosecutor's Office asks anyone with additional information about this incident to contact them on their tips line at 1-877-370-PCPO or tips@passaiccountynj.org or contact the Paterson Police Department Traffic Division at 973-321-1111.