Newark
By: Richard L. Smith 
Newark Firefighters rescued a dog, but 16 people were dislocated in an early morning house fire in the South Ward Saturday. 
Newark officials said firefighters have finally extinguished a 3-alarm fire at 851 South 19th Street today.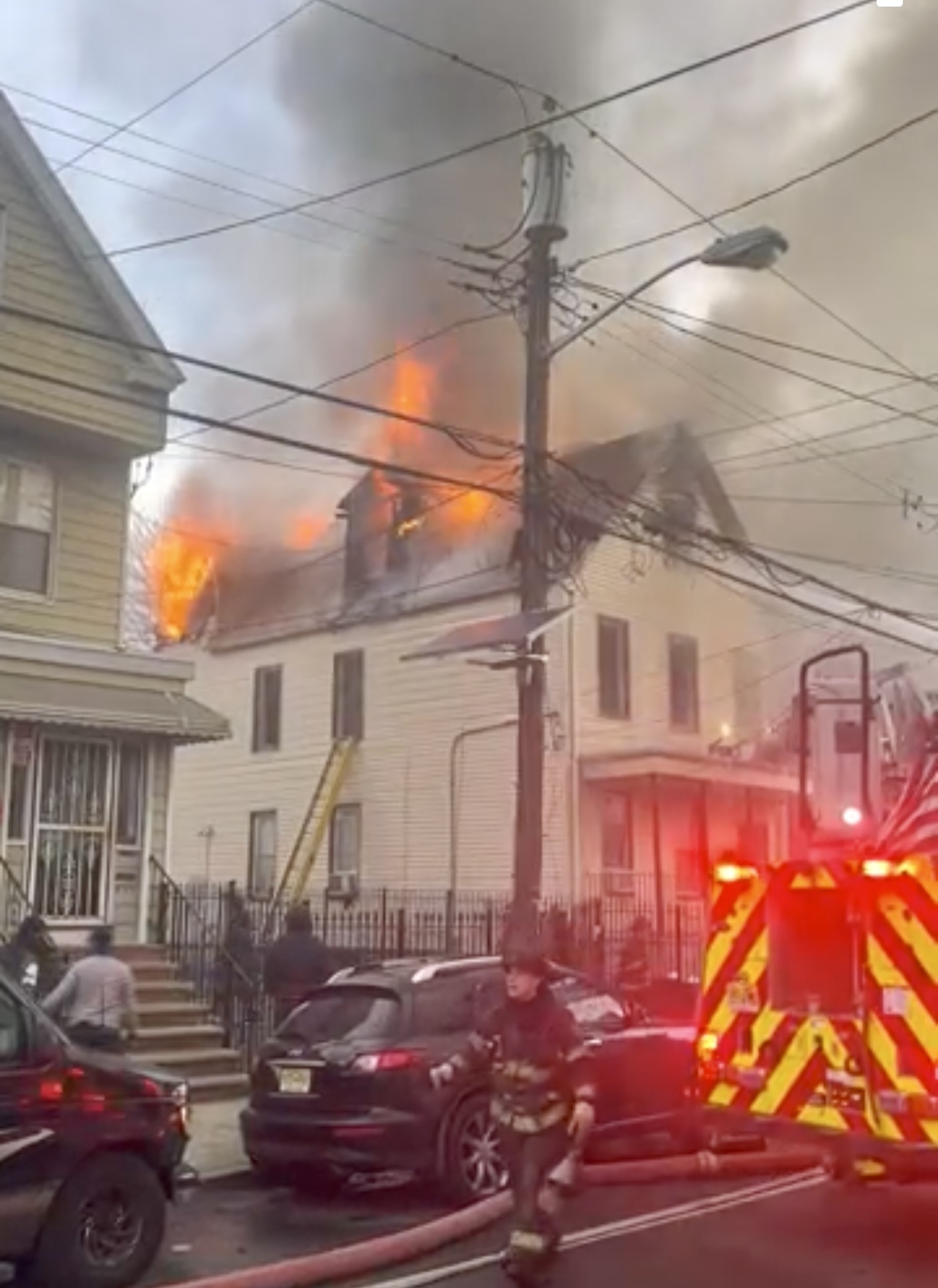 According to fire officials, at approximately 7:07 a.m., firefighters responded to 851 S. 19th Street on a call of fire.
A second alarm was called at 7:08 a.m. and a 3rd alarm reached at 7:38 a.m. Two additional buildings have been exposed at 853 S. 19th Street and 849 S. 19th Street.
Officials said no injuries have been reported. However, 15 adults and one child have been relocated.
Residents said two puppies were lost in the fire. 
The cause and origin of the fire is under investigation by the Newark Department of Public Safety's Arson Unit.