Elizabeth
Elizabeth Police are investigating a crash that killed a motorcyclist this afternoon at a location in the city. 
It happened just before 3:45 p.m. near the intersection of Waverly Place and Newark Avenue. 
According to Elizabeth City Spokeswoman Ruby Contreras, the motorcyclist was ejected from the bike after the collision with a vehicle.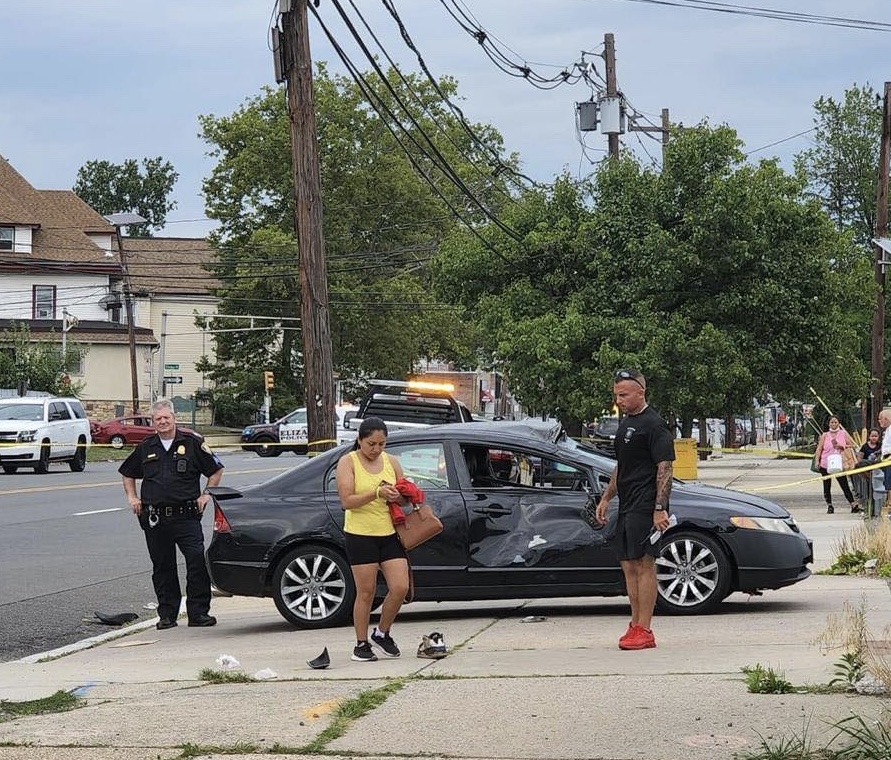 The unidentified and severely injured victim was rushed to Trinitas Hospital, where he died from his injuries, Spokeswoman Contreras said.
The cause of the wreck is under an active and ongoing investigation, but it appears that a second vehicle t-boned the blue car, which then struck the motorcyclist. 
The driver of the vehicle was not seriously hurt.