Trenton
The Mercer County Prosecutor's Office and Trenton Police are continuing to search for a suspect who fired a gun during a physical confrontation among several participants that struck and killed a 9-year-old girl Friday. 
According to Mayor Reed Gusciora, at approximately 7:30 p.m., gunfire rang out on the commons of Kingsbury's Twin Towers. A ShotSpotter device alerted officers of the shooting. 
When police arrived at the scene, they found a large crowd in the lowrise courtyard and an unresponsive little girl lying on the ground bleeding at that location. 
According to Mayor Gusciora, the unidentified girl was rushed to Capital Health Regional Medical Center then transferred to Robert Wood Johnson Medical Center in New Brunswick, where she died just a short time later.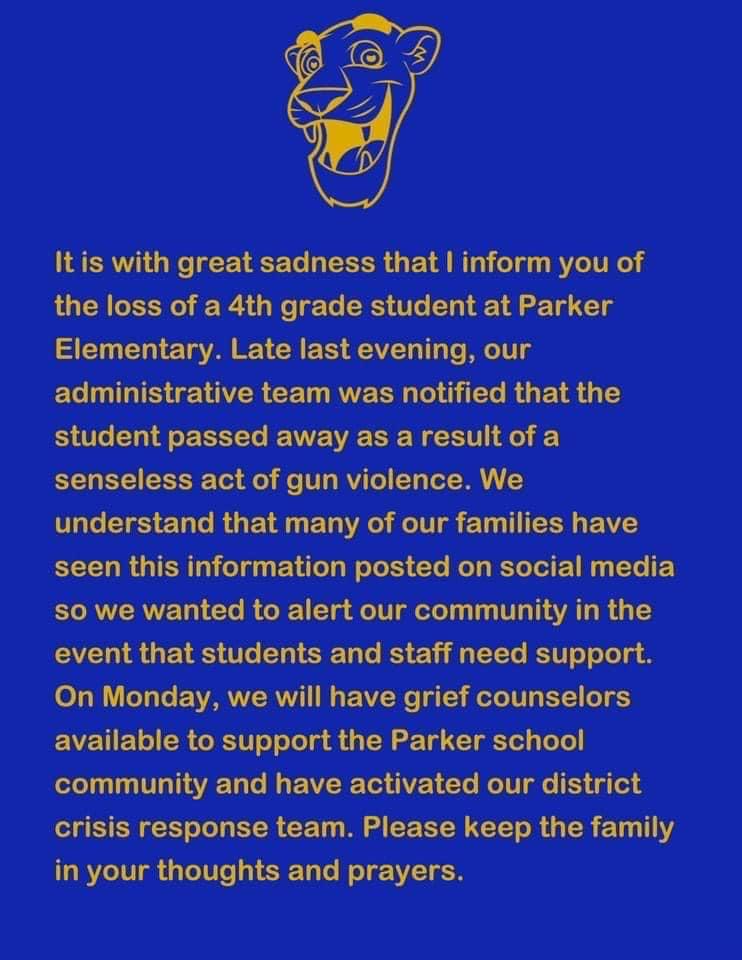 Friends of the family identified the victim as SeQuoya Bacon-Jones, 9.  
Mayor Reed Gusciora called the death "horrific" Saturday and said there were many eyewitnesses who could help hold the person responsible accountable.
Officials said private security officers were on the premises at the shooting, but no arrests have been made at this time. 
Mayor Gusciora said he does not believe the child was the intended target. 
The investigation remains active and ongoing.