North Bergen
Ten families were left homeless from a multi-alarm fire that tore through a row of homes in Hudson County Monday evening. 
According to preliminary investigation, North Bergen Firefighters rushed to the scene of a fire at 1319 9th Street around 5:10 p.m. 
When crews arrived at the scene, they found heavy fire tearing through the two-story wood-framed address and spreading to neighboring homes. 
Fire officials on the scene struck as many as four alarms after strong winds caused heavy flames to tear through the roof of two buildings and threatened others. 
Crews stretched about seven where they surrounded the structure and began to pour water on stubborn flames that engulfed the homes. Firefighters were able to get inside both burning buildings, where a search indicated no trapped or injured occupants. 
The American Red Cross reported aiding ten families, which consisted of 35 residents.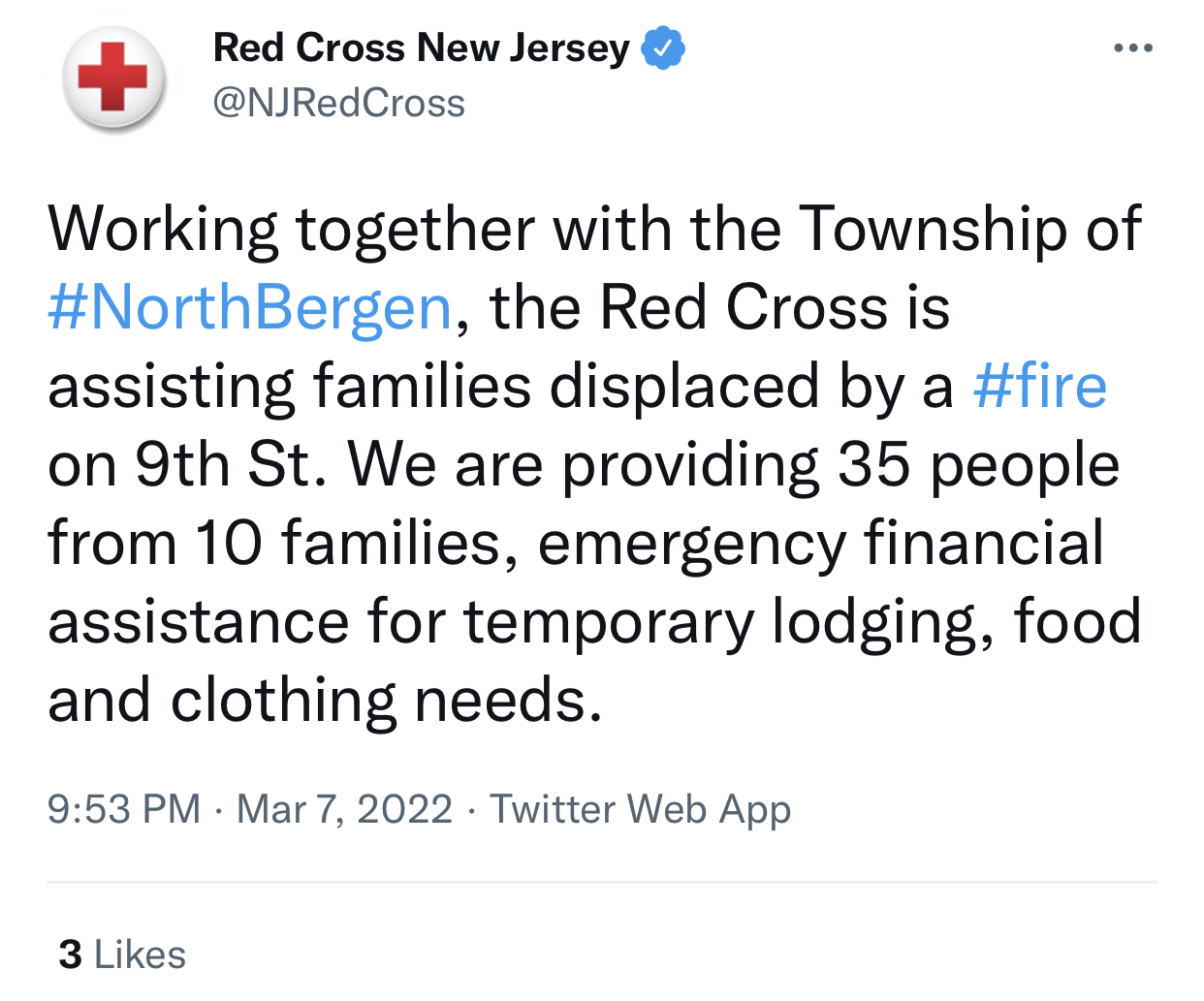 The cause of the fire is under investigation by the North Bergen Fire Officials.