Cedar Grove
By: Richard L. Smith 
The following statement was released from the Cedar Grove Police Department: 
"We regret to inform you that earlier this evening, a swimmer was recovered from Devil's Hole.
At approximately 5:15 PM, Cedar Grove Police Officers performed a regular inspection of Devil's Hole and found no one present in the area.
A short time after the officers returned to patrol, a group of individuals arrived.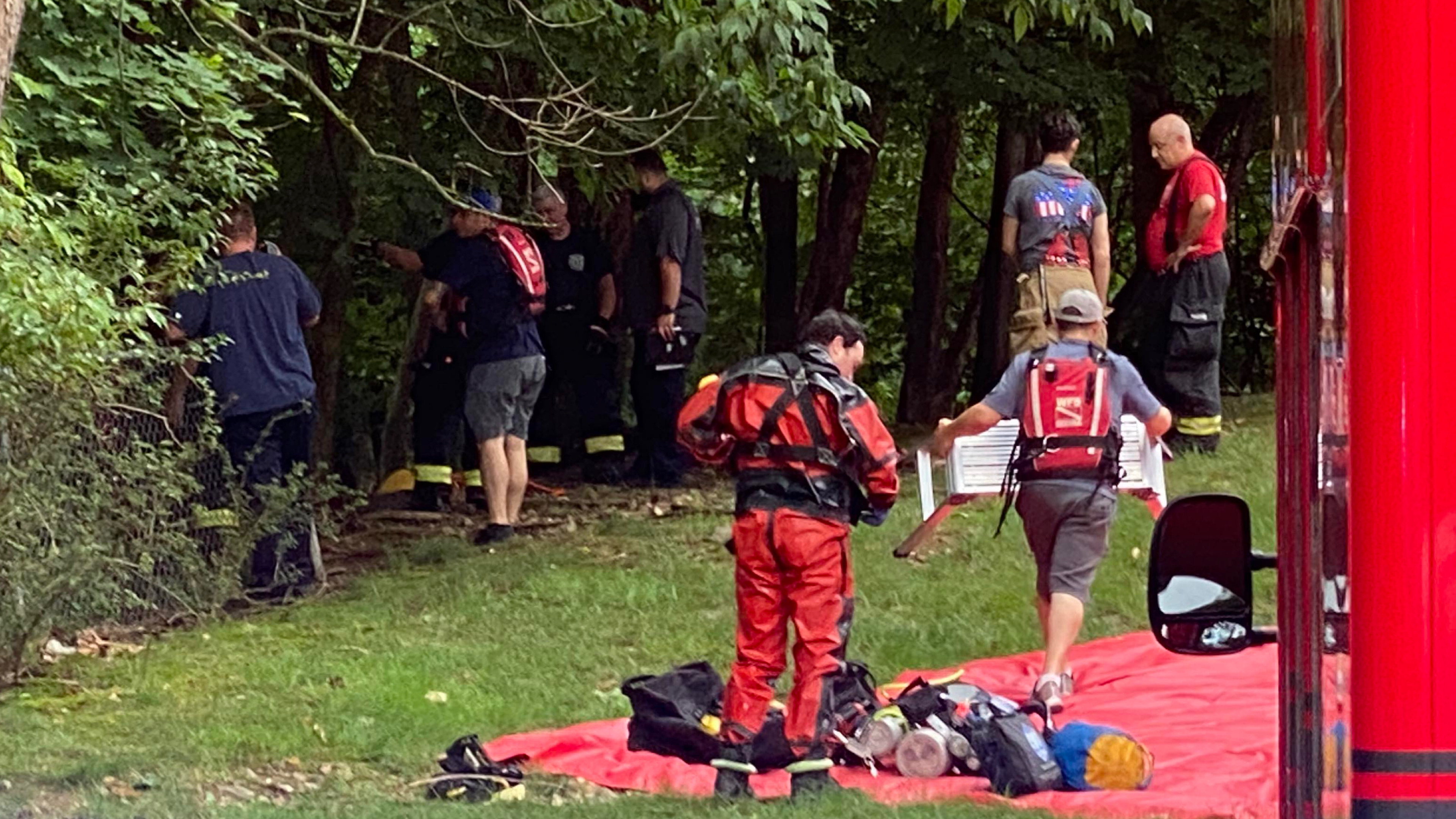 Despite the posted "no trespassing signs" and warnings highlighting the risks of swimming in the area, someone entered the water and failed to surface. CGPD, CGFD, CGARS, and many surrounding agencies responded.
Published reports say Devil's Hole is a deep ravine in the Peckman River that once was an attractive nuisance, resulting in large gatherings of young adults who swim and wade in the water. 
Police said that the area is extremely hazardous, with dangerous rock ledges leading up to the water's edge. 
Several Cedar Grove ordinances banned swimming, wading and bathing in public recreation-area waters and waterways, including Devil's Hole in the township ever since a Newark resident died while swimming at the site in 2014. 
Steven Agyei, 18, of Newark, jumped off a ledge in the water. The Lyndhurst Fire Department's dive team recovered his body 15 feet under the surface, according to news reports at the time.
An 18-year-old male was pulled from the water, unconscious.
Life-saving efforts were initiated and continued throughout transport to the hospital where the victim was pronounced dead.
Our hearts are with the victim's family and friends as well as our community during this difficult time."