Newark
United Community Corporation is inviting fathers, grandfathers, step-dads, uncles, and any other father-figure to West Side Park in Newark on Saturday, June 19 for its Father's Day Distribution from 12 p.m. - 2 p.m.
While the event will put an emphasis on fathers and father figures, all families and individuals can attend the free distribution, which will feature free food, care packages, service tables and special gifts for fathers.
"We wanted to make sure we could honor not just fathers but father figures as well. We want to show them that they are all important," UCC Director of Youth, Family & Senior Services Yucleidis Melendez said. 
"In order for us to be able to serve the youth better, we have to support the whole family - including the dads. We want to make sure that we're giving out gifts and providing key services. We want to make sure that they know that UCC is there to serve and support them in anything that they need."
The event will feature the distribution of razors, shaving cream, ties, clothing and care packages. 
UCC will be partnering with the Partnership of Maternal & Child Health of Northern New Jersey's Fellas (Fathers Empowered to Learn, Lead, & Achieve Success) program for this event. Food courtesy of UCC's Champion House Food Pantry, which is a proud grantee and partner with Community FoodBank of New Jersey, will be distributed.
In preparation for the event, UCC is asking for donations of men's clothing - specifically dress shirts, dress pants and suits. 
Donations can be made by contacting UCC at donations@uccnewark.org or by calling 973-642-0181. Donations can also be dropped off at West Side Park or a pickup can be scheduled.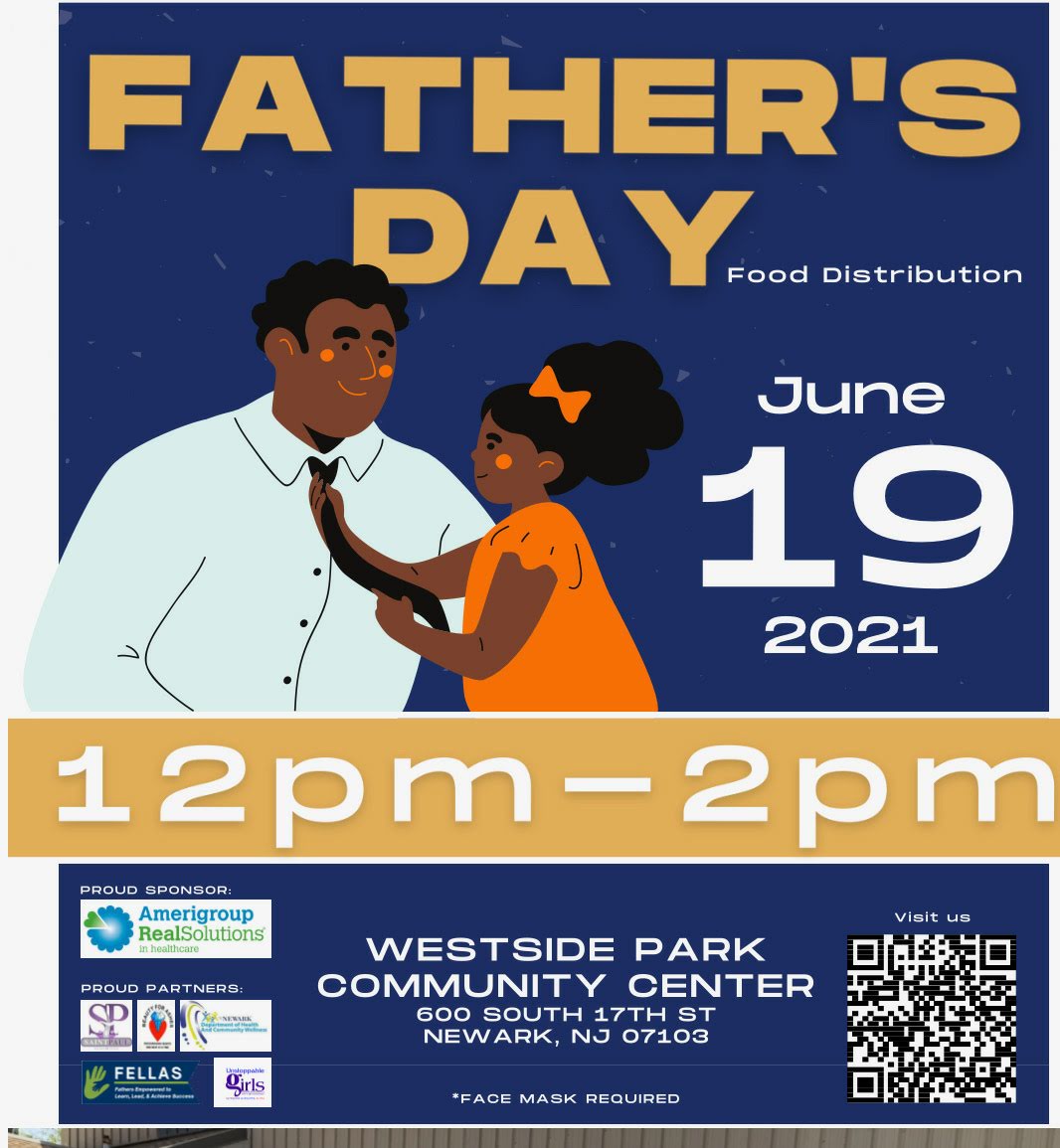 United Community Corporation has conducted monthly events at West Side Park since the pandemic began and has served over 8-thousand people since the pandemic began in March of 2020. 
The events have distributed various items for free including food, clothing, coats, cleaning supplies, holiday presents and gift baskets. Agency-wide, UCC served over 230-thousand people during the pandemic.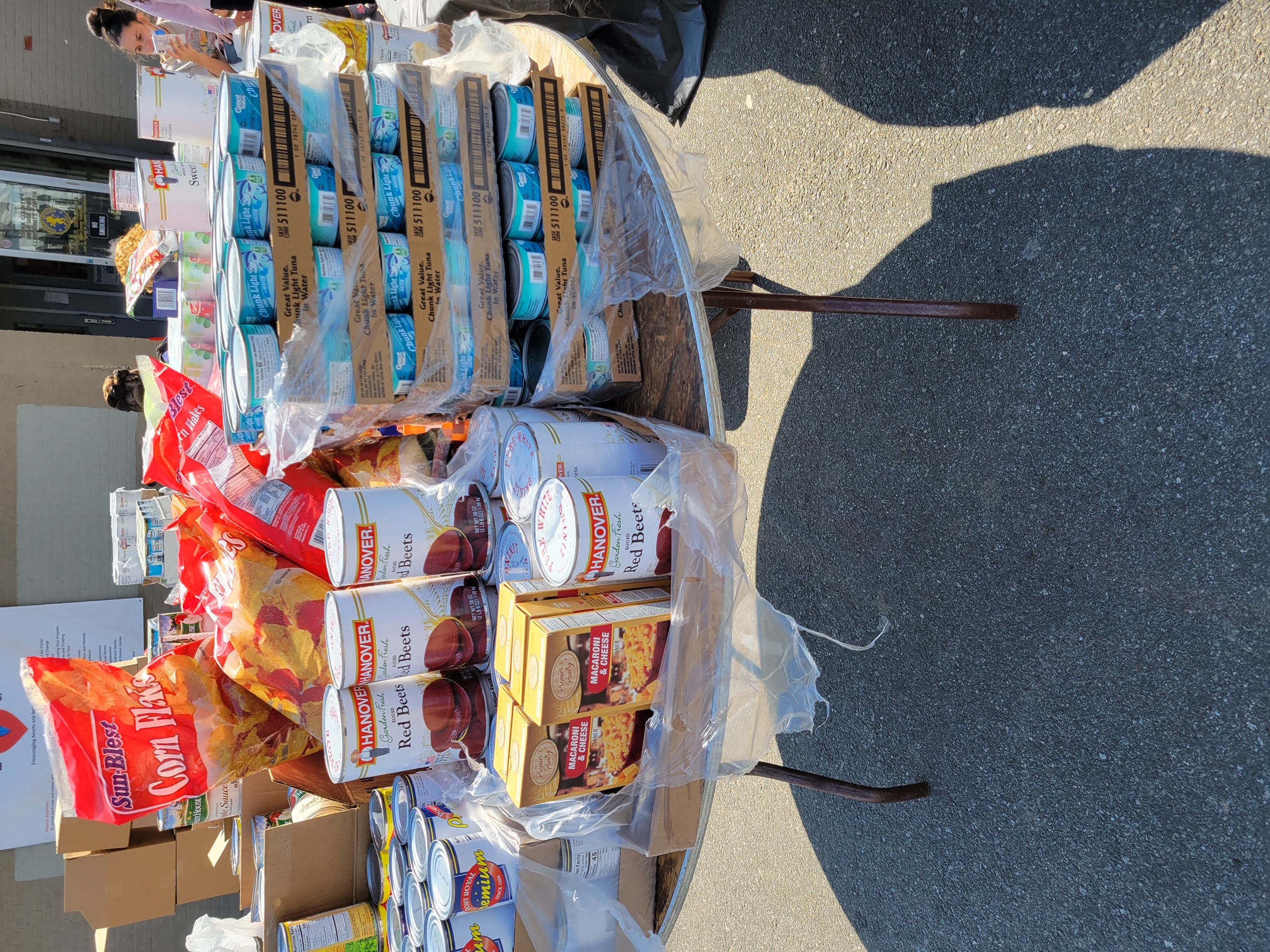 "It's been great helping out the community in Newark," West Side Park Office Manager Christian Marsette said. 
"As these events keep going, the community keeps coming and we're able to help even more people. It's great seeing everything keep growing, building and developing as we do events each month."
UCC's Youth, Family & Senior Services department are not at it alone. United Community Corporation's other services - including energy assistance, YouthBuild job training and preparedness, Victims of Crime Assistance and housing assistance - table at West Side Park events. UCC also relies on a dedicated group of partners to make these events possible. 
The Father's Day event is being run in partnership with Amerigroup, Beauty for Ashes, Fellas through the Partnership of Maternal & Child Health of Northern New Jersey, St. Paul Praise and Worship, Newark Community Health Center, Newark Department of Health & Community Wellness, and Unstoppable Girls.
"The partners are crucial because, without them, we wouldn't have as much to give to the community," Marsette said. "They are a huge part of these events because they help us a lot. They bring things that we may not be able to provide. Having them at our events helps a lot when it comes to giving the community a variety of things."
Although COVID-19 restrictions and regulations are being lifted, Melendez knows that it is important to continue providing a high level of support to the West Ward community and the City of Newark as a whole.
"The West Ward is a tough area. It really is. But we never give up on our residents in the West Ward," Melendez said. "To be able to give back to West Side Park and the West Ward community has been great. We hope to make a positive impact on our community."