Union County
According to the Union Prosecutor's Office, Union County's 2022 Gun Turn-In event was successful, with residents turning in nearly 100 unwanted guns.
County officials state that the event was held on Saturday, April 23, in Springfield. Among the firearms surrendered were an assault rifle, 50 additional rifles and 43 shotguns.
In excess of 550 pounds of ammunition and 40 pounds of prescription pills were also handed in, say officials. No questions were asked, and guns and ammunition in any condition were accepted.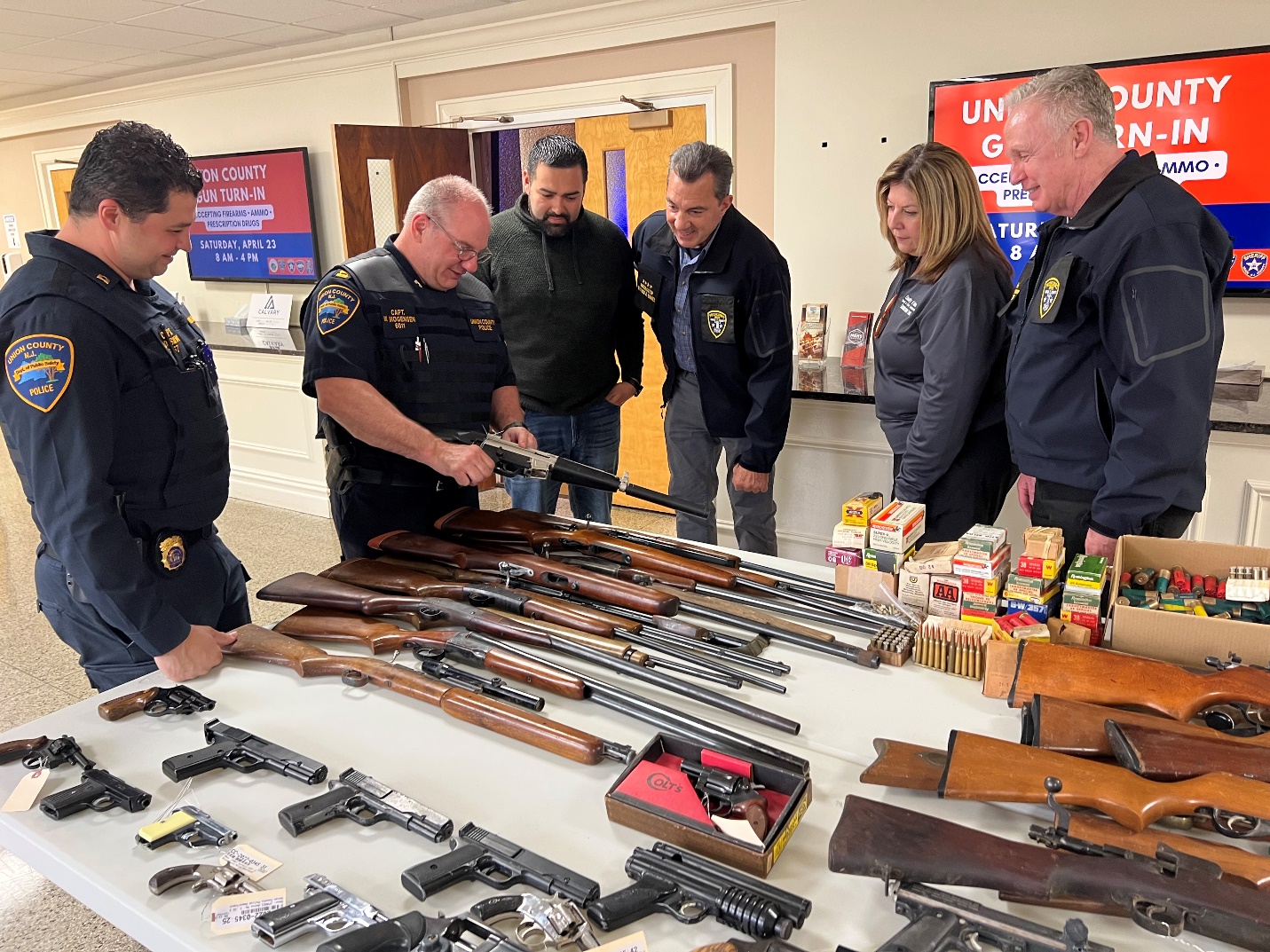 "As elected officials, we should do everything to protect our residents, children and families, so holding an event where people can safely turn in unused, unwanted, or old guns is one way to do so," said Union County Commissioner Sergio Granados.
"We remain committed to making Union County a safe place to live, so I appreciate our continued partnership with the Union County Prosecutor's Office, Union County Police Department and local police departments for supporting events such as these."
"Dedicated collaboration between State, County, and local organizations made Saturday's event a success," said Union County Prosecutor William Daniel.
"The enthusiastic participation of community members highlights the importance of fostering relationships between law enforcement agencies and the citizens we serve as we work towards our common goal of safer communities. These events are but one powerful tool the community can use to combat gun violence in our communities. We look forward to hosting more events in the future."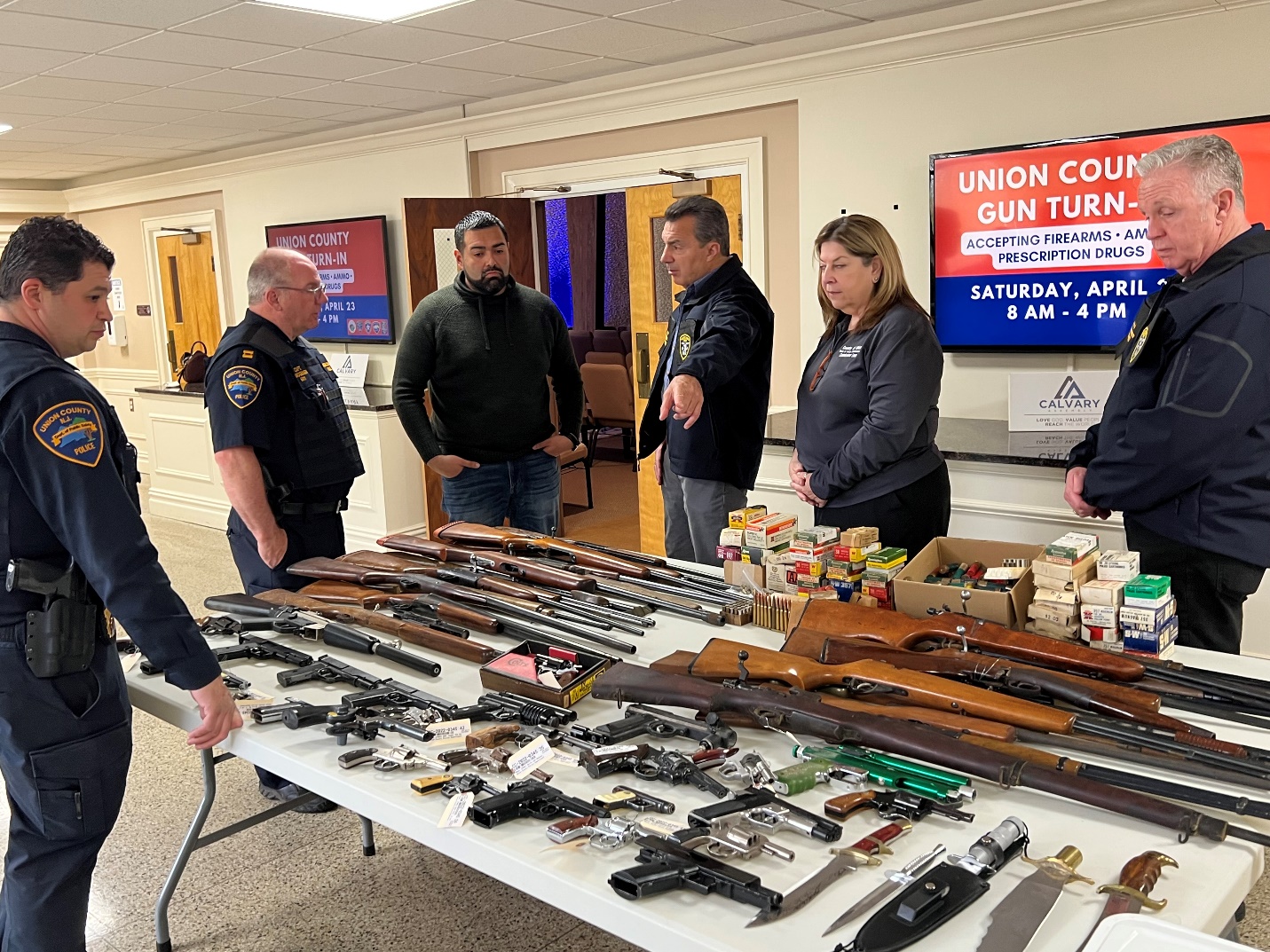 "This turn-in event would not have been successful without the continued collaboration from both local police departments and County residents," said Commissioner Chris Hudak.
"I would like to thank the Springfield Police Department for teaming up with Union County on this initiative, as we work together to ensure the safety and quality of life for all."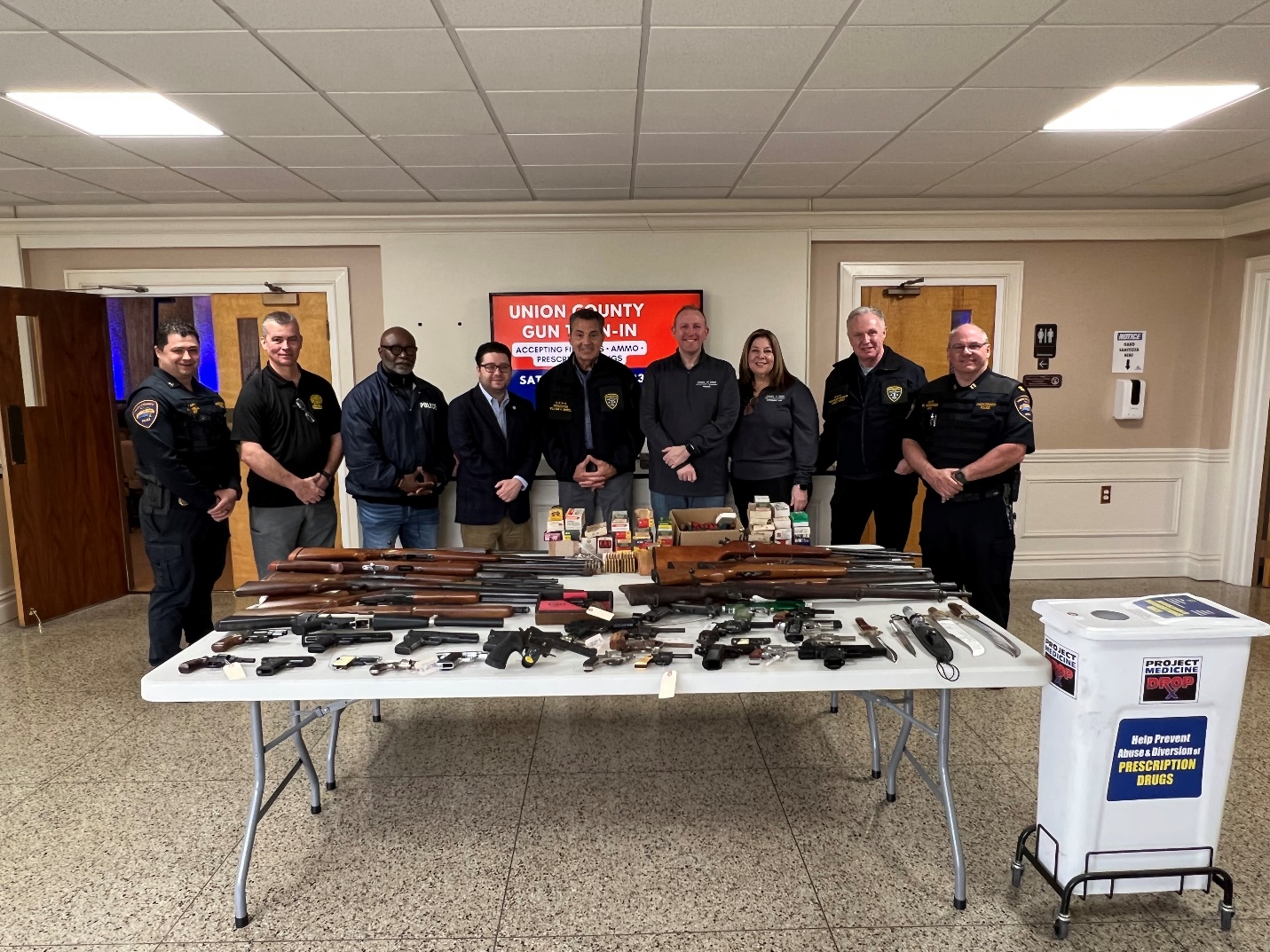 "The teamwork between the several law enforcement agencies involved and Pastor John of the Calvary Assembly of God Church – who allowed us to make use of his ideally located facility -- enabled this event to be very successful with the collection of numerous weapons, ammunition and the large quantity of unwanted prescription drugs surrendered by the community," added Springfield Police Chief John Cook.
This public safety event was supported by the Union County Board of County Commissioners and sponsored by the Union County Prosecutor and the Union County Sheriff with the Union County Division of Police and the Springfield Police Department.
For questions about this event, call the Union County Department of Public Safety at 908-654-9816.