Newark
Police in Newark are reporting the arrest of Mr. David Chang, 24, of Brooklyn, Mr. Mikel A. Lopez, 23, of Englewood, and Mr. Steven Gonzalez, 25, of Union City, for an incident of illegal dumping that occurred last night.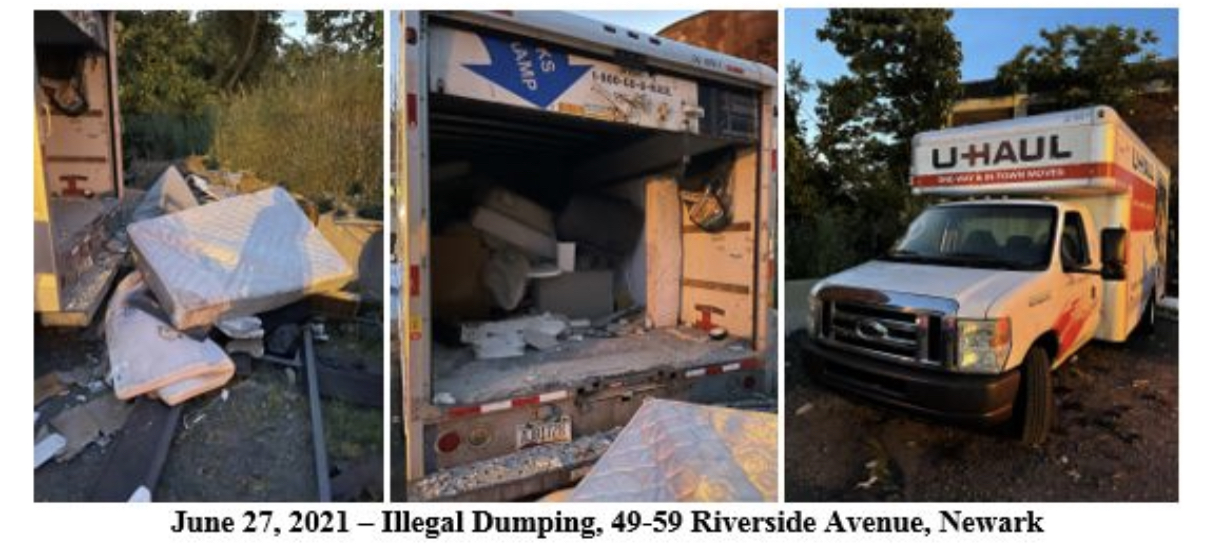 Police said at approximately 9 p.m., members of the Newark Police Division's Environmental Graffiti Vice Crimes Task Force observed three males tossing debris from a U-Haul truck in the area of 49-59 Riverside Avenue.
According to police, the materials being removed from the truck included mattresses, wood and black industrial-size garbage bags.
The three males, Chang, Lopez and Gonzales, were immediately arrested.
Each suspect faces charges of illegal dumping and illegal transport of solid waste.
Police said these charges are merely accusations. Each suspect is presumed innocent until proven guilty in a court of law.
Director O'Hara urges anyone with information about any criminal activity to call the Police Division's 24-hour Crime Stopper tip line at 1-877-NWK-TIPS (1-877-695-8477). All anonymous Crime Stopper tips are kept confidential and could result in a reward.