Newark

By: Richard L. Smith 
In a dramatic turn of events today in Newark, two men found themselves in police custody following a pursuit in the West Ward. 
Newark Public Safety Director Fritz Fragé shared details of the incident, which unfolded around 10:47 a.m. at the intersection of Madison Avenue and South 16th Street.
Officers spotted a Chevy Impala, previously identified in a shooting investigation, and initiated a traffic stop at Avon Avenue and South 11th Street.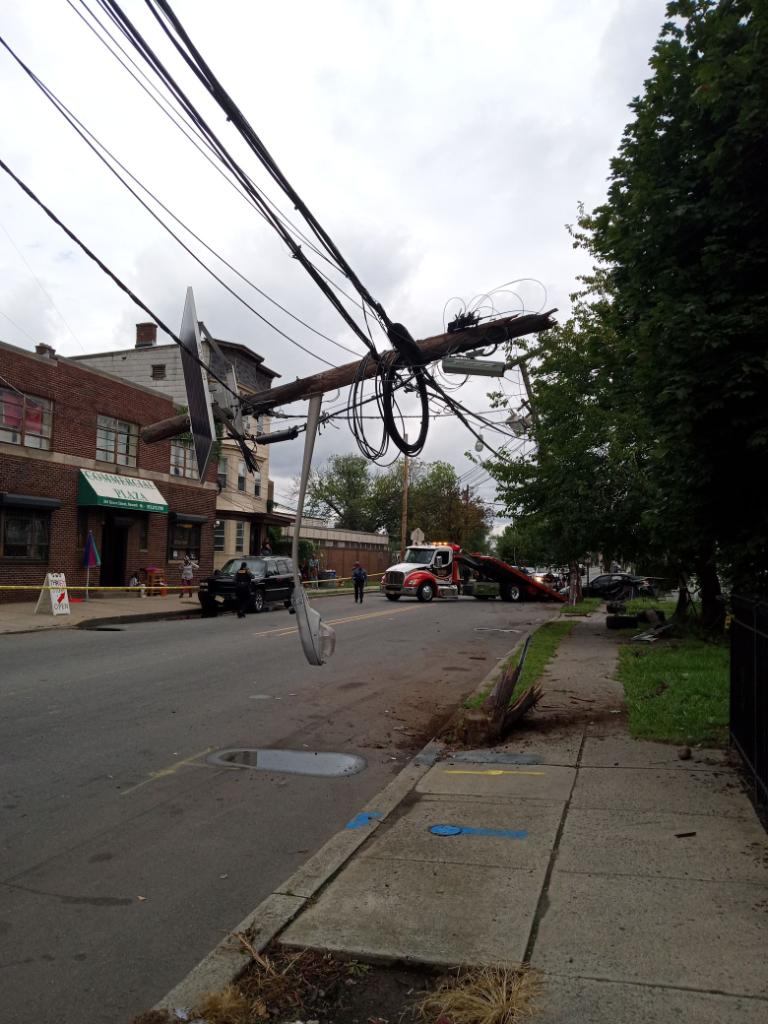 Ignoring police signals, the Chevy's driver sped off, leading officers on a chase which concluded at Eastern Parkway and North Maple Avenue in East Orange.
It was here that the driver rammed into both a curb and a Newark Police vehicle upon entering the Garden State Parkway North.
The man was swiftly arrested at the location, thankfully without any reported injuries.
In an unexpected twist, during the pursuit, a BMW unrelated to the initial chase tried to speed away from the scene.
This vehicle met its end after crashing into three utility poles and a house on Grove Street, resulting in the car flipping over.
Police said the driver, attempting to escape on foot, was eventually captured on Ferdinand Street near Grove Street.
He was subsequently taken to the University Hospital to address non-life-threatening injuries from the crash.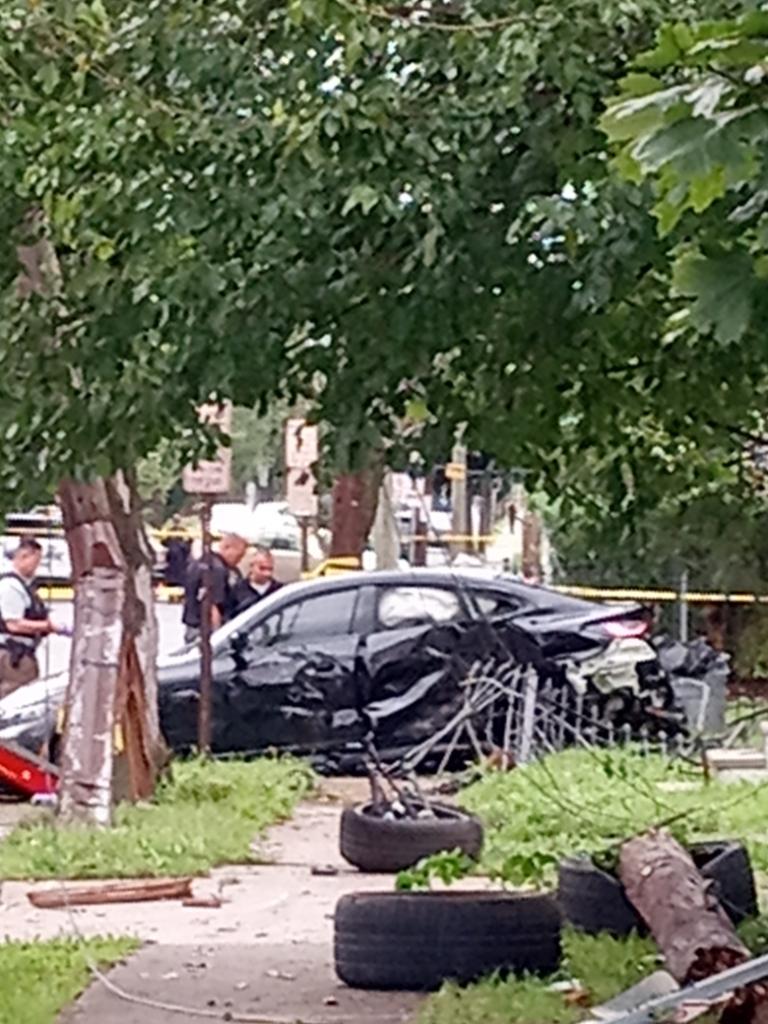 The aftermath of these chases left visible damages, especially a notably damaged utility pole on Grove Street.
Authorities continue to investigate both incidents.