Burlington County
Authorities in Burlington County are investigating a shooting that sent two victims to the hospital in Lumberton on Thursday. 
A preliminary investigation indicated that the late-night incident happened around 10:35 p.m. at 1740 NJ-38. 
Police responded to reports of gunshot victims at the Walmart, and when officers arrived, they found two unidentified victims suffering bullet wounds in the parking lot. 
The pair were transported to an area hospital for treatment while police closed off a section of the parking lot to collect evidence. 
CBS Philly is reporting that one of the victims, a 17-year-old boy is dead, and a 44-year-old man suffered severe injuries.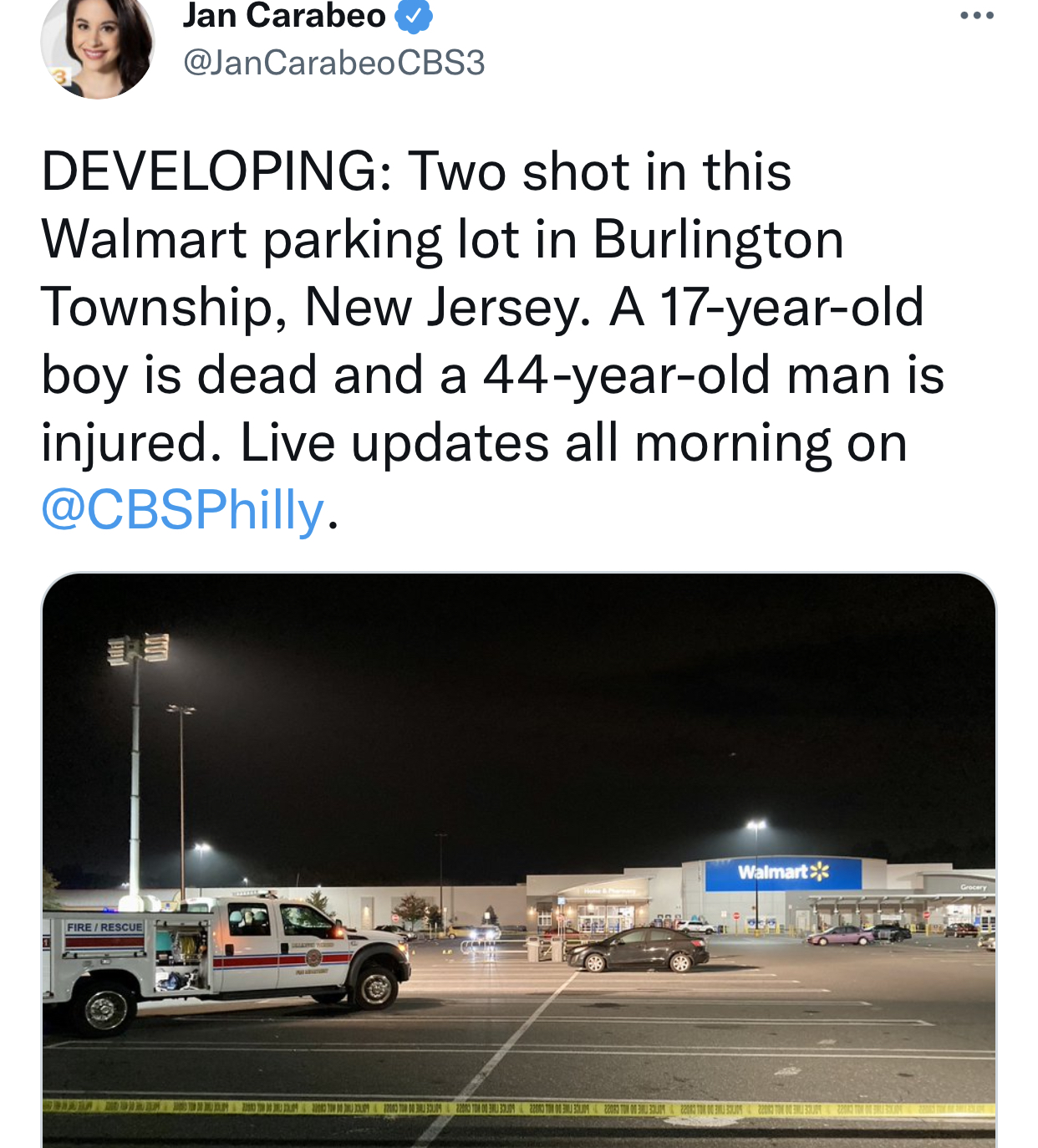 The condition of the victims was confirmed by the Burlington County Prosecutor's Office around 6:10 a.m. 
Police have not released a motive for the attack. 
DEVELOPING