Irvington Township
Police in Irvington are looking into the cause of a crash that caused a car to flip over in the Township Friday. 
According to police, at approximately 2:25 p.m., emergency responders rushed to the intersection of Madison and Linden Avenue to investigate reports of a crash with injuries.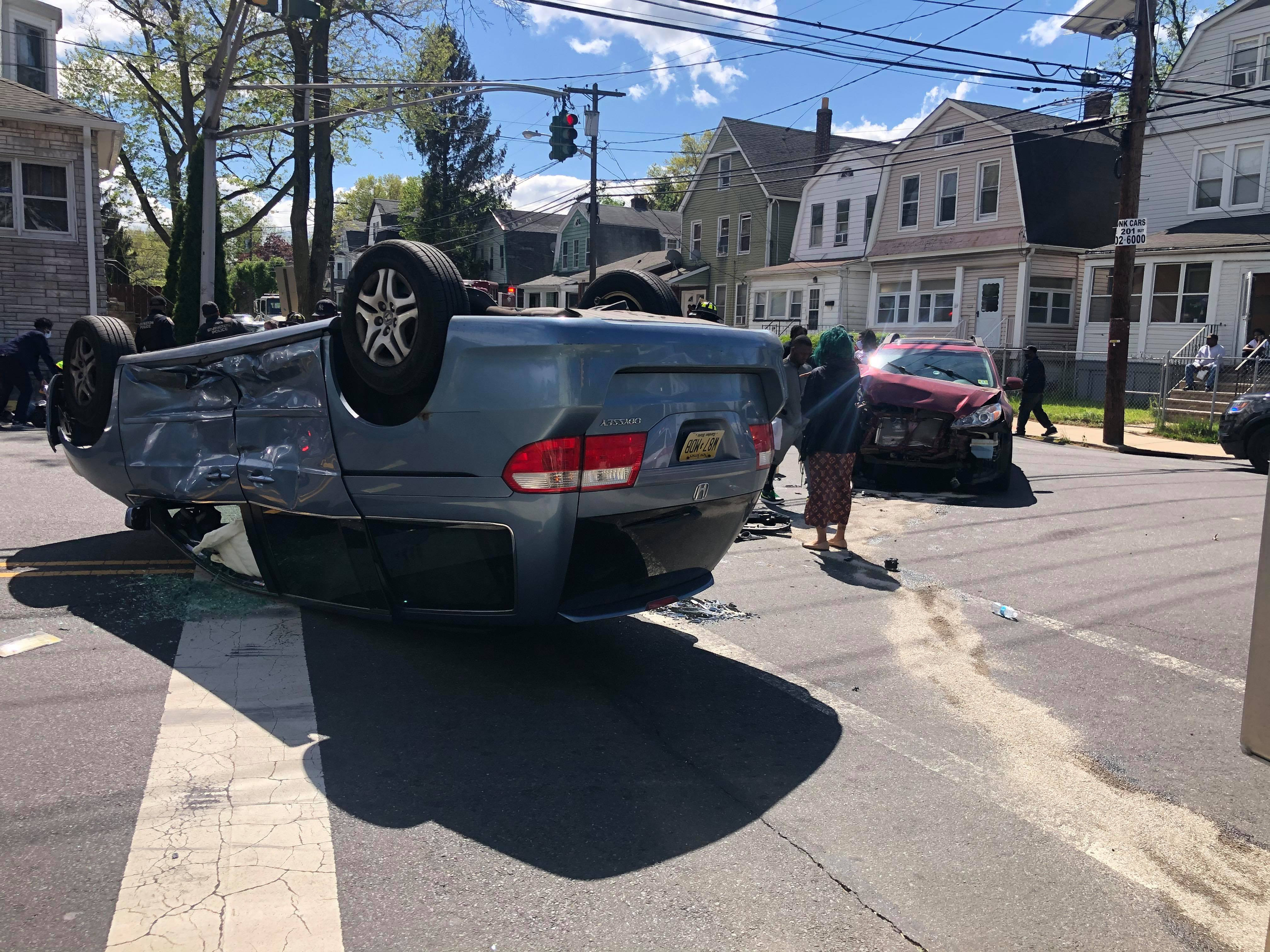 Upon arrival, police found a vehicle flipped over and another severely damaged car which collided near the intersection. 
Police say a pregnant woman was evaluated by medical personnel, but no serious injuries were reported. 
The cause of the collision has not been determined sh this time.