Paramus
The Paramus Police Department announces the arrest of Jeremis Salazar Rivera, 19, of Reading, PA and Jorge Torres Maldonado, 21, of Brooklyn, NY, for possession of a defaced handgun for an unlawful purpose and possession of hollow nose bullets.
According to police officials, on Thursday, March 10, at approximately 1:31 a.m., Paramus Police Officer Matthew Orefice observed a 2008 Mazda swerving on Route 17 south from Linwood Avenue. 
Orefice also noted that the vehicle had extremely over-tinted windows. Orefice stopped the vehicle on Route 17 south and was assisted by Paramus Police Officer Cesar Hurtado and  Officer Ryan Hayo.  
According to police, the driver, identified as Jeremis Rivera, did not possess a drivers license. The passenger Mr. Maldonado also did not possess one.  
A search of the vehicle, after consent, revealed a dissembled Glock 9-mm handgun.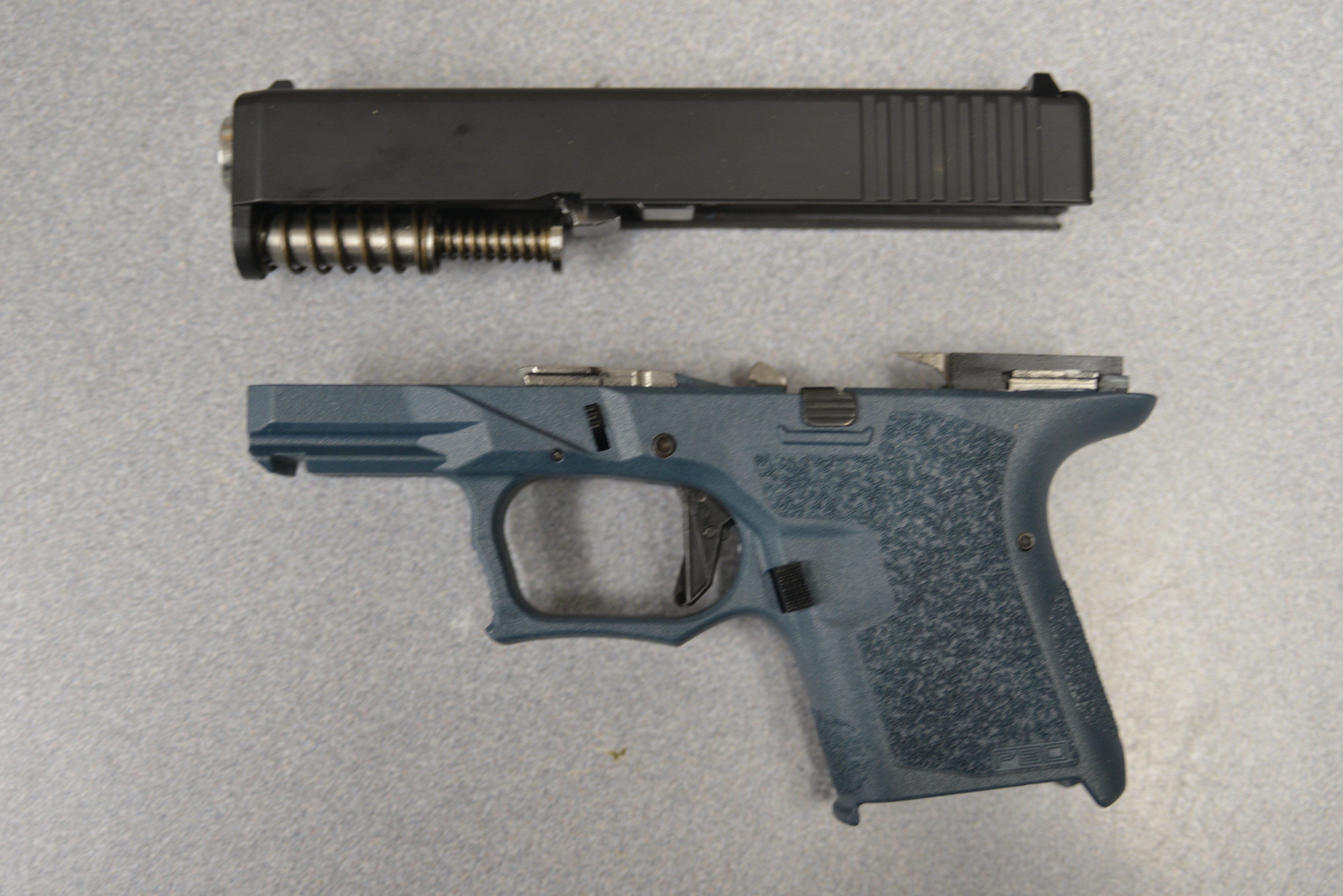 Police said the gun did not have a serial number. Also located were a 15 round magazine and 36 hollow point bullets.
According to police, the two subjects were placed under arrest for possession of the handgun and transported to Paramus Police Headquarters, where they were booked and processed. 
Both were remanded to the Bergen County Jail pending a bail hearing. 
Both subjects were arrested and charged on March 10, with:
Possession of a handgun for an unlawful purpose
Possession of firearm without serial number
Possession of hollow point bullets
Possession of large-capacity magazine