Newark
Eight of the 12 people arrested for their roles as members and associates of a drug trafficking organization in the Stephen Crane Village Housing Complex in Newark were indicted today, including one defendant who was indicted for the murder of a conspirator, Acting U.S. Attorney Rachael A. Honig announced.
According to officials, a federal grand jury returned a 37-count superseding indictment charging Mr. Gary Shahid, 61 (image not shown); Mr. Jose Lora, 23; Mr. Charles Mells, 37; Mr. Raquan Rawls, 22; Mr. James Wicker, 28; Mr. Dayquan Jordan, 26; Mr. Michael Mayse, 34, and Ms. Dayana Valderrama, 25, as follows: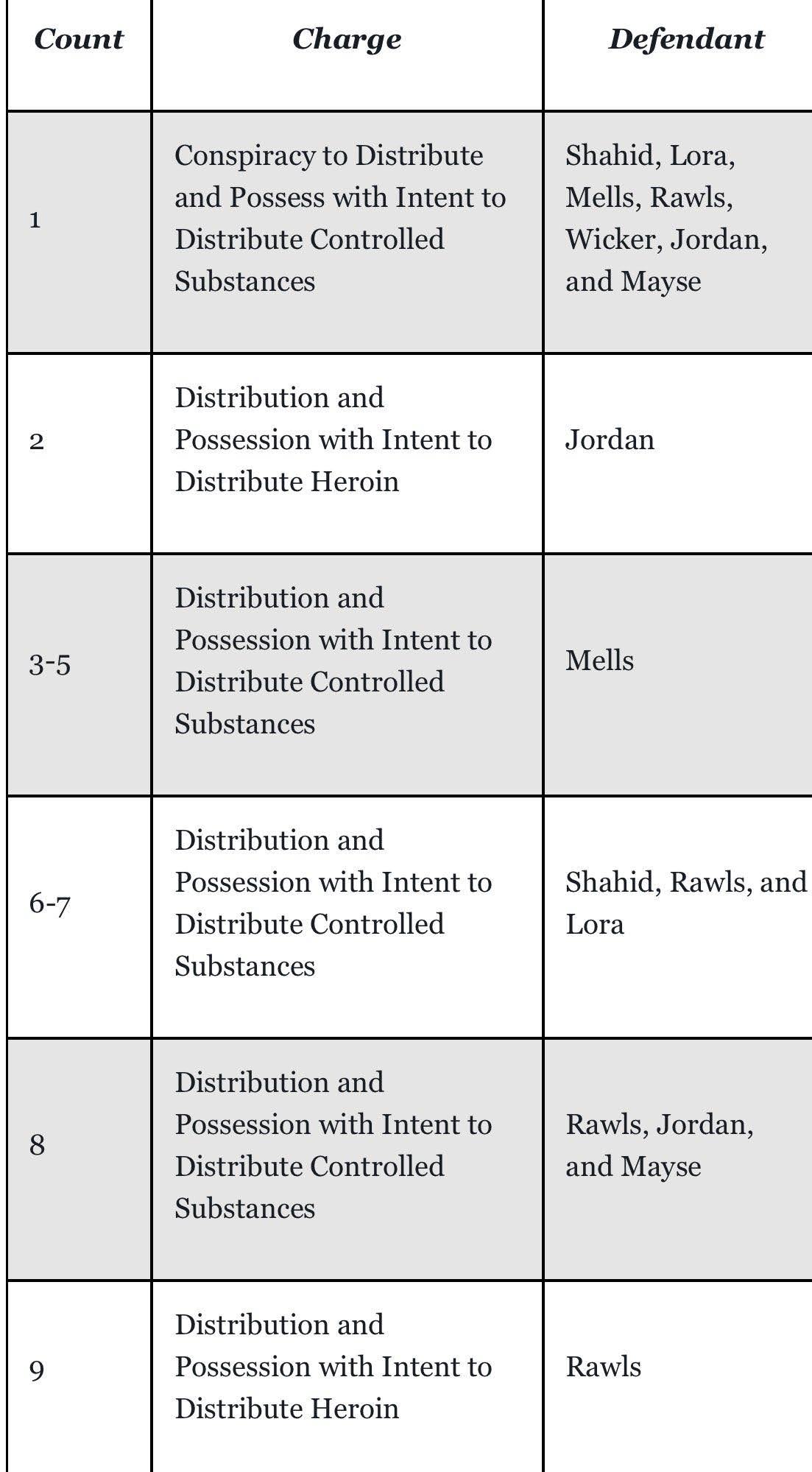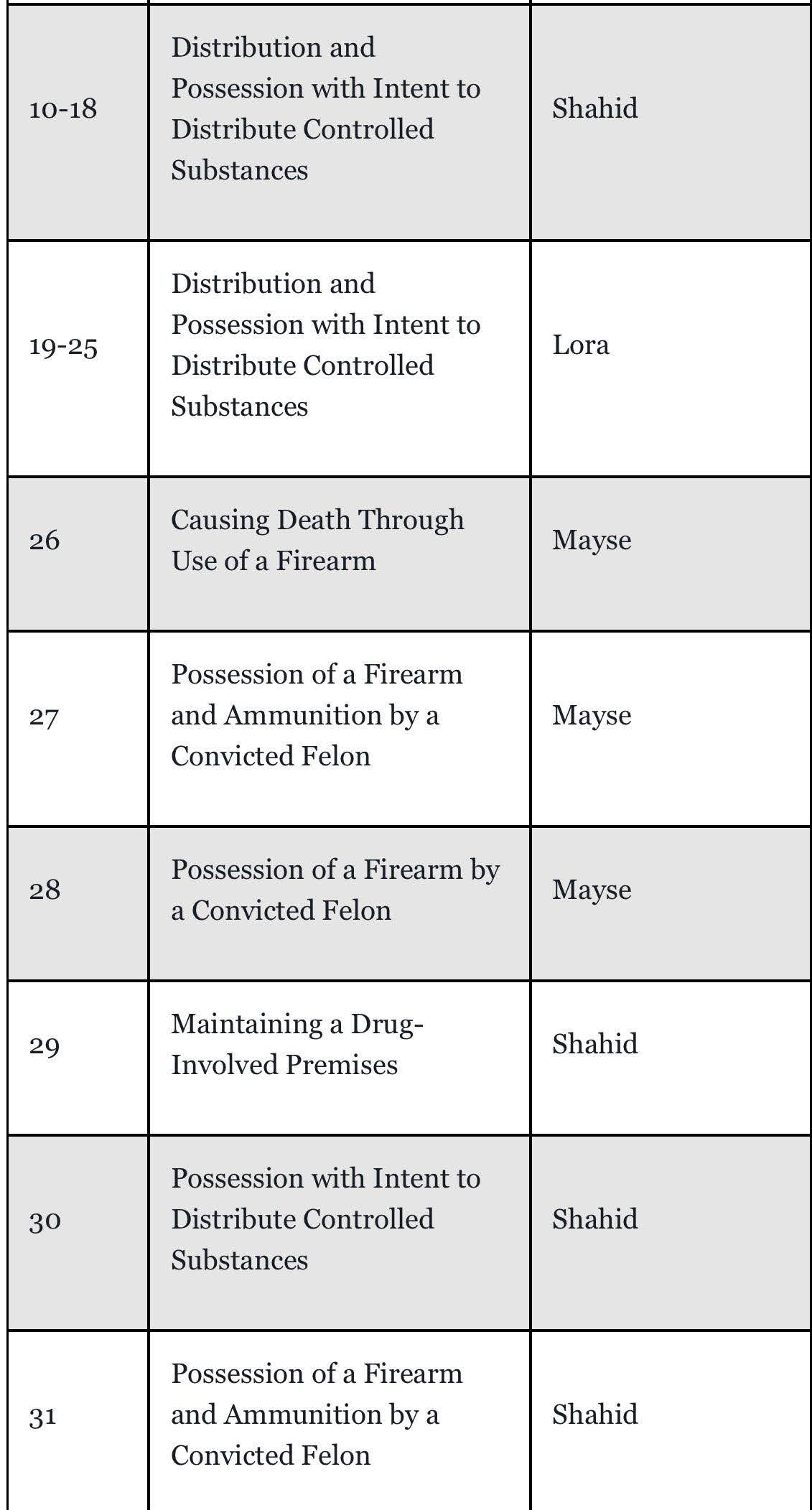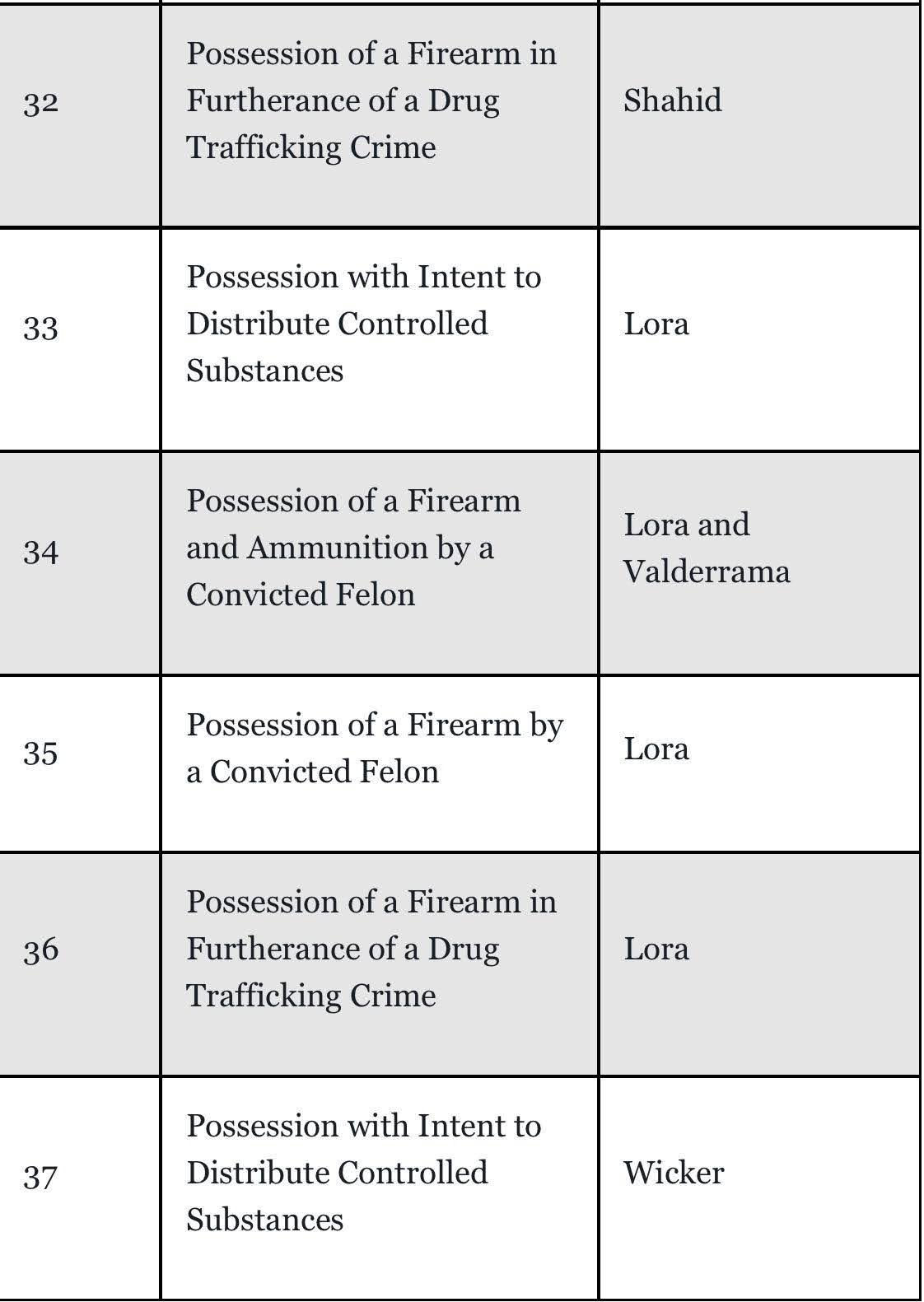 According to federal officials, in February 2020, Shahid, Lora, Mells, Rawls, Wicker, Jordan, and Mayse – all Newark residents – along with four other members of a drug trafficking conspiracy operating in Newark, were charged by criminal complaint with conspiracy to distribute controlled substances, including heroin, fentanyl, and cocaine base. 
Officials said that Jordan, Rawls, Williams, Hatcher, and Mayse were charged with an additional count for distribution of heroin and cocaine base. Mayse was charged with committing murder during and in relation to a drug trafficking crime. 
According to federal officials, Lora, and his girlfriend, Valderrama, were charged by separate complaints with unlawful possession of a firearm by a convicted felon. 
On March 6, 2020, a federal grand jury returned a three-count indictment against Shahid for conspiracy to distribute controlled substances, maintaining a drug-involved premise, and possession of a firearm by a convicted felon.
Federal officials said Mr. Ricky Terrell, 24; Mr. Nasir Williams, 23; Mr. Quadir Hatcher, 28; and Mr. Tyree Purkett, 24, who were previously charged by the same criminal complaint in February 2020, have each pleaded guilty to an information for their role in the drug trafficking organization.
According to documents filed in this case and statements made in court:
Crane Village is a public housing complex near Branch Brook Park, on the border with Belleville. It consists of standalone buildings, with 354 apartments in total, all of which are accessible via exterior entrances. 
The buildings are clustered around courtyards and pedestrian walkways with roadways bisecting the complex. Given its location and its layout, which makes it difficult for law enforcement to surveil, Crane Village is the site of an open-air drug market. 
Between February 2019 and February 2020, law enforcement officers investigated the organization that controlled this drug market.
Through numerous controlled purchases of narcotics, consensually recorded telephone calls and text messages, physical surveillance, and the analysis of telephone call detail records, law enforcement determined that the defendants conspired to distribute narcotics, including heroin, fentanyl, and cocaine base, in and around Crane Village.
The organization used a drug stash apartment in Crane Village to package and store drugs for distribution.
On December 15, 2019, Mayse entered the stash apartment and allegedly murdered a conspirator over a monetary debt relating to the distribution of narcotics.