Westfield
Union County Emergency responders and Westfield Police joined efforts in clearing a massive cooking oil spill on South Avenue Sunday morning.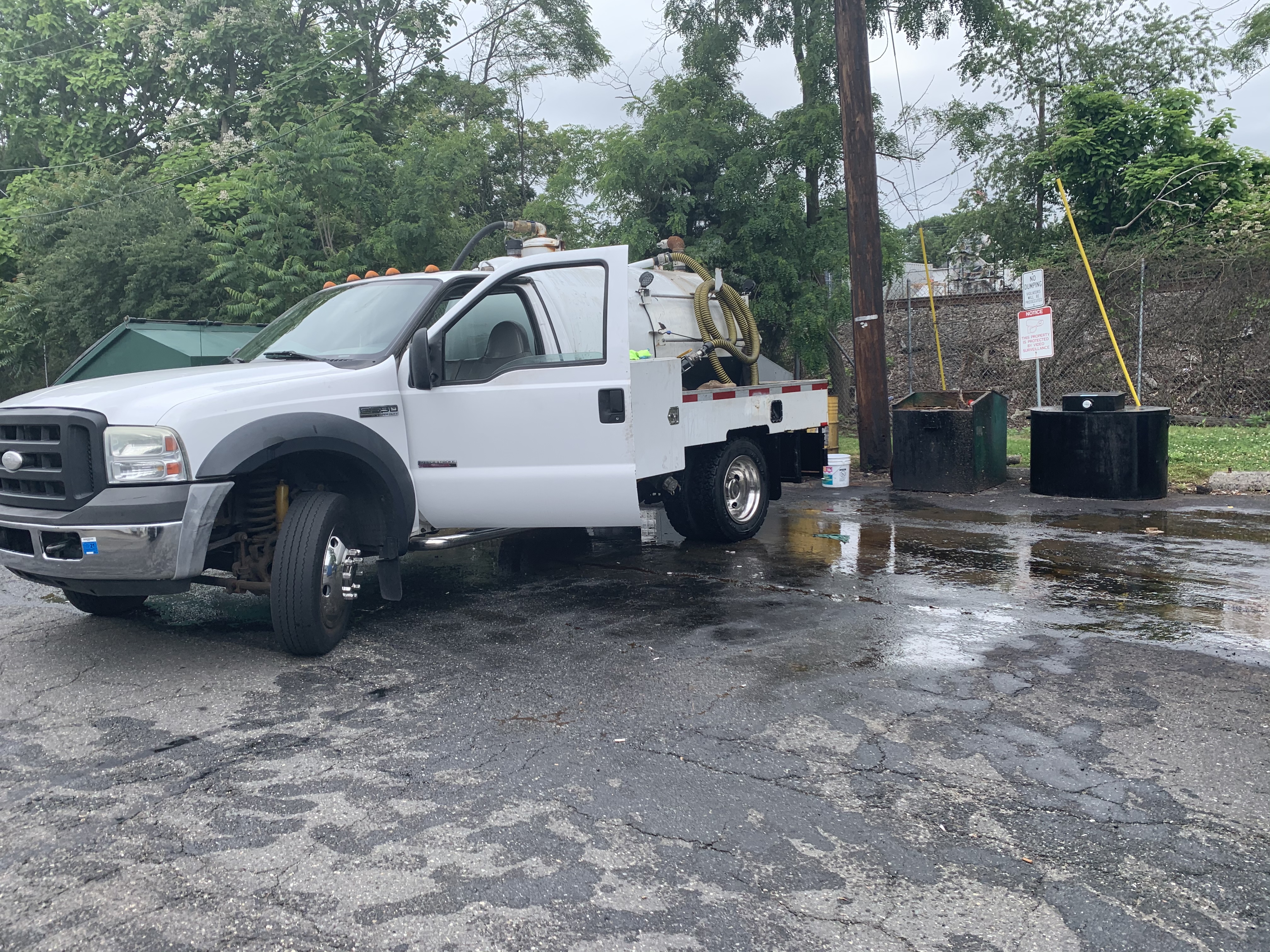 In a preliminary investigation, police were called to the vicinity of South Avenue and Caciolla for reports of a fuel spill before 10:30 a.m. 
Upon arrival, police learned that a small-private- tanker truck used to collect cooking oil sprung a leak that reportedly began near the intersection of Central and South avenues then spread the substance up to the Westfield Plaza. 
The Union Hazmat Department arrived at the scene for the cleanup and sanding of about three blocks on South Avenue.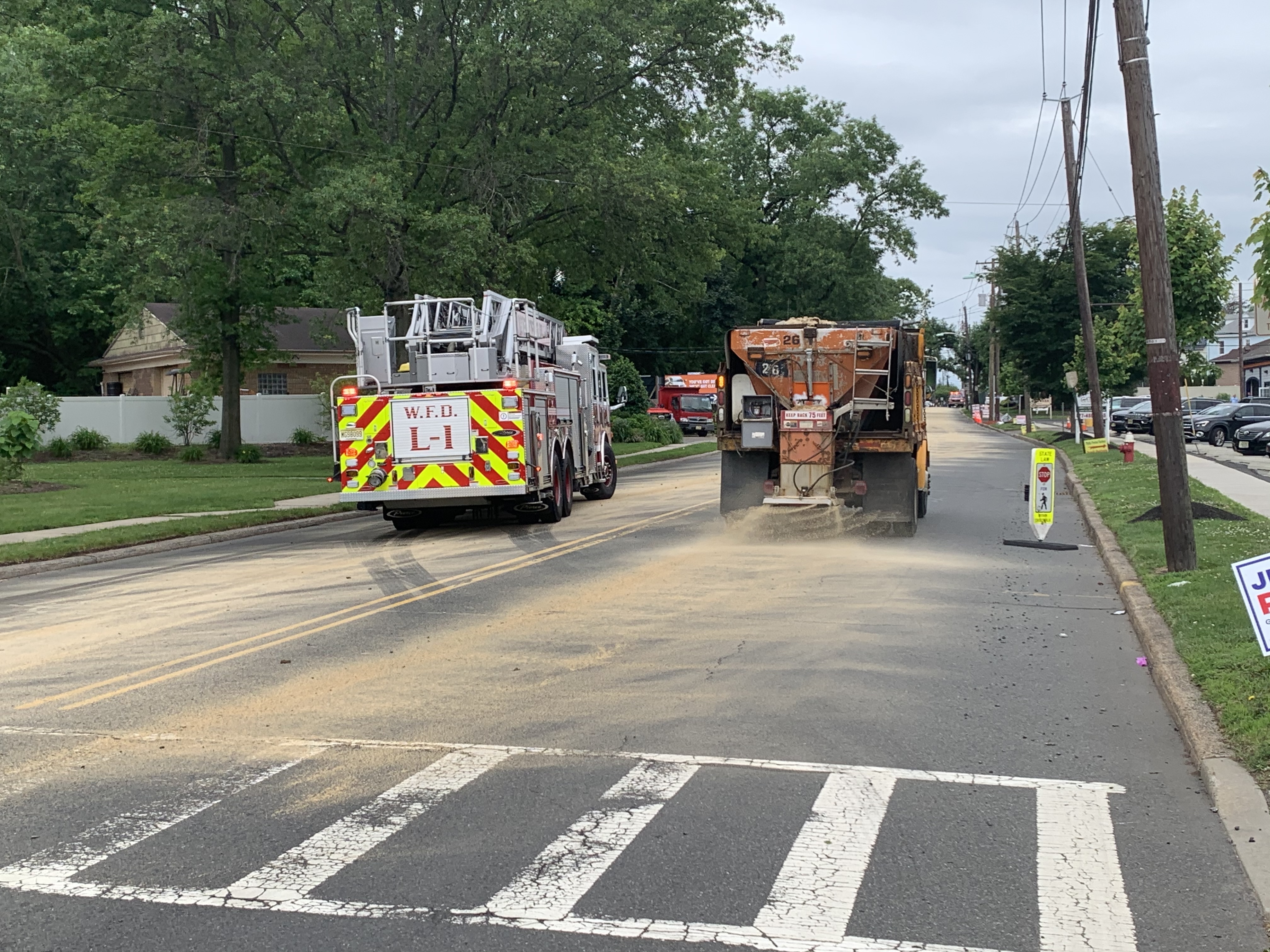 The driver of the truck told RLS Media a component inside the tank broke off, causing the massive leak. 
About 50 gallons of cooking oil was found leaked on the ground behind the Westfield Plaza.
South Avenue was closed for several blocks,  in both directions, causing heavy delays in the area including moderate backups on North Avenue. 
Officials have not confirmed how many total gallons leaked from the truck at this time. 
That portion of South Avenue is expected to be closed for several hours officials said. 
The incident remains under investigation.