Trenton
On Saturday, August 28, rain or shine, there will be a Back-to-School event at Arm & Hammer Park Outfield parking lot from 9 a.m. till noon.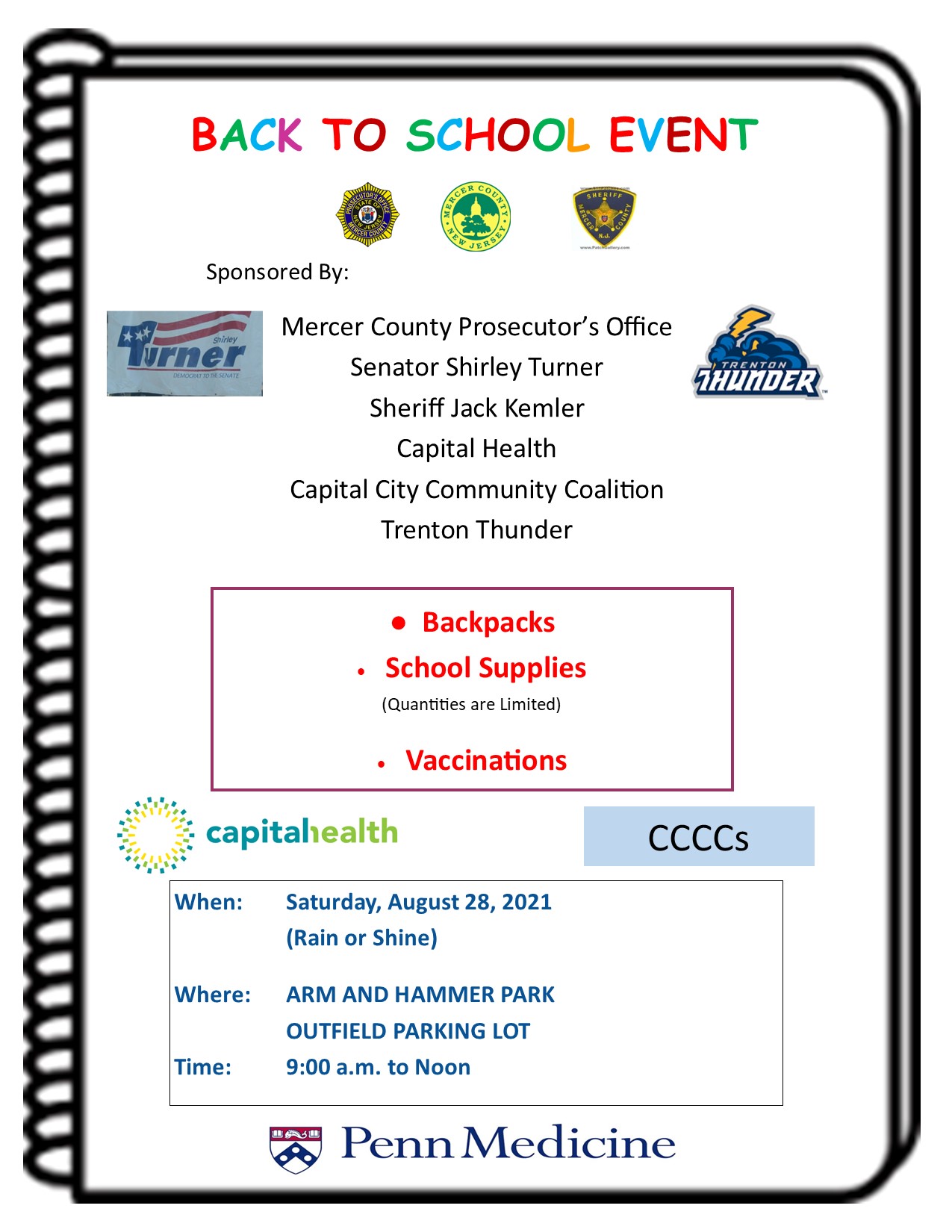 Officials say there will be backpacks and school supplies arranged for students to pick up.
There will also be Covid-19 vaccinations for students in partnership with Penn Medicine.