New Jersey
By: O.L./Sway Buckley
We started our marriedpreneur business by accident. 
When we first started Marriedpreneur Life, we did it because of the constant request for help with business systems from other couples.
We didn't have a road map for ourselves, so we sought help from others. We invested in marriage counseling (and still do) to help get us clear about how to work together in business. But there was still a missing piece. 
So, we invested in business coaching (and still do) to help us get a structure that would monetize our vision.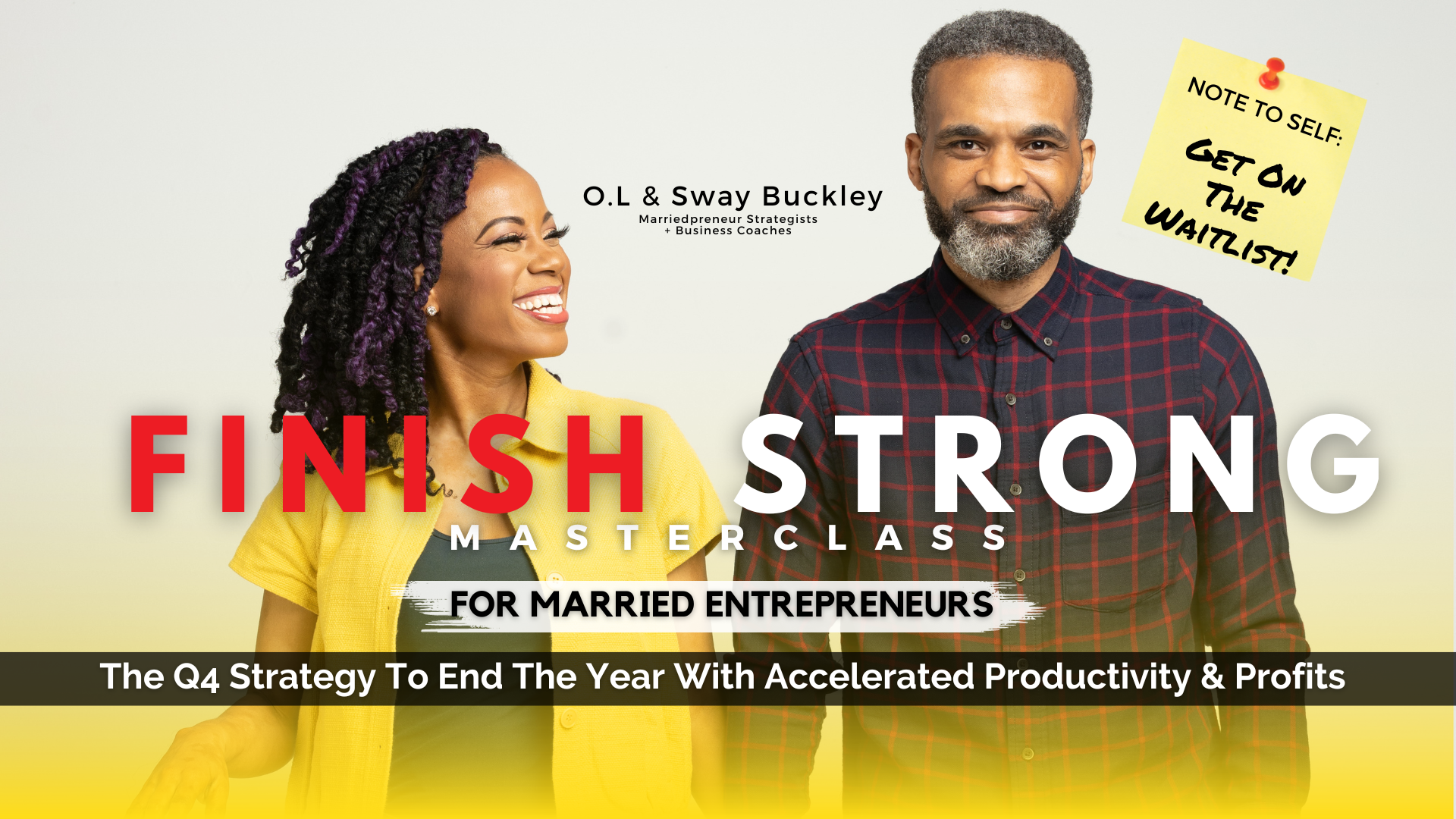 But there was still a missing piece. 
We didn't know what to call it, but we created what we needed for ourselves. It didn't even have a name then, but we kept building. 
We didn't even have clear messaging or branding then, but we kept building. 
(In fact, we had to constantly correct others to tell them we were NOT marriage counselors but rather business coaches for married couples). 
It was odd because no one knew what to compare it to or how to categorize us.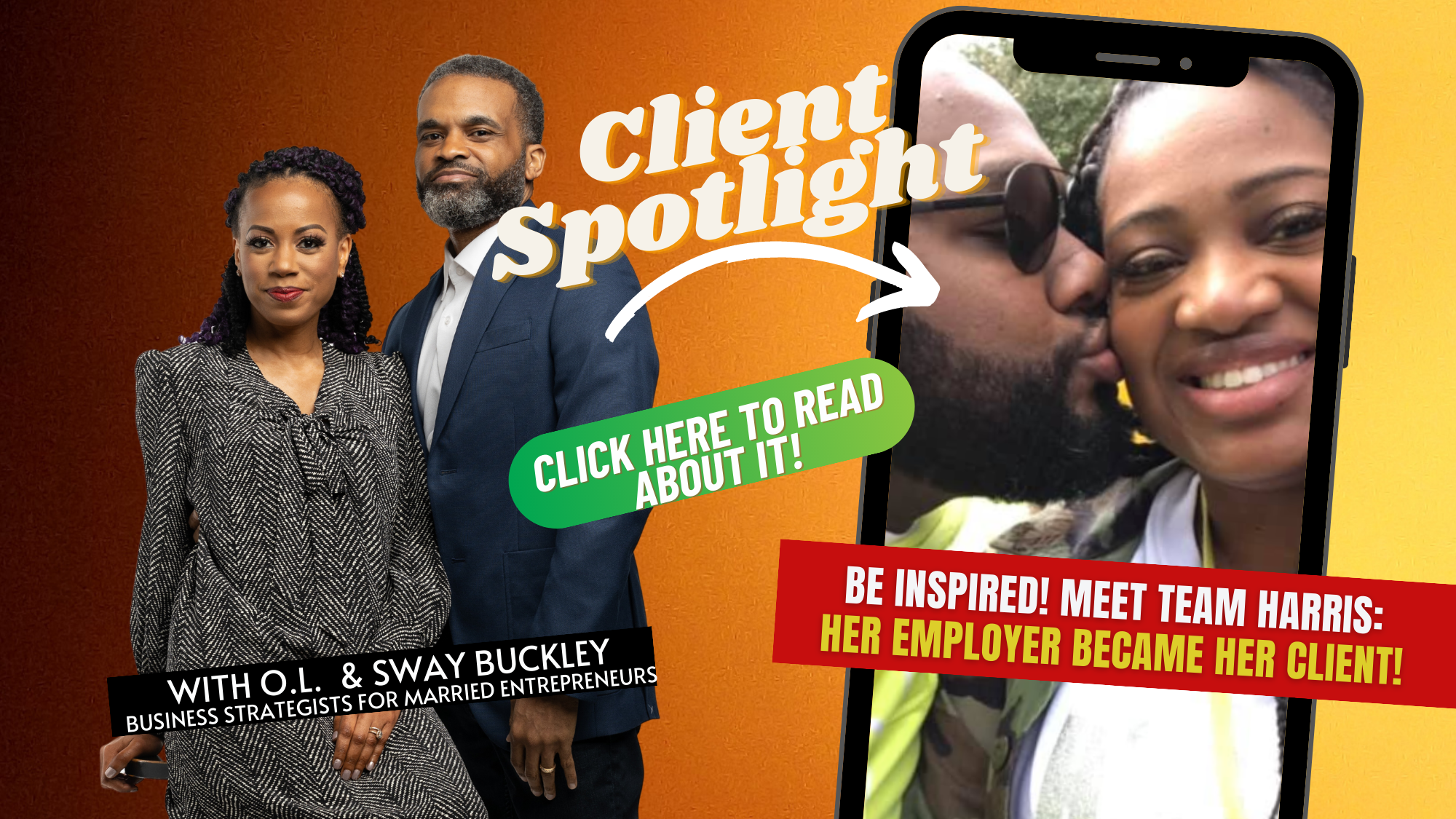 We became OK with that because pioneers are the ones who set the path for others to follow. 
Initially, it's a bit clunky but it gets better with time and consistency. 
If you're a trailblazing couple in business, here's what to look out for:
People try to size you based on their experience. Don't let them.
Not everyone will understand or be your cup of tea. That's OK. You're not here for everyone. Just the right someone(s). 
Consistency will clarify your messaging. Don't become disappointed or second-guess your path. Just keep showing up. It WILL pay off.
You're a leader, so you'll need to be OK with setting the pace for others to follow.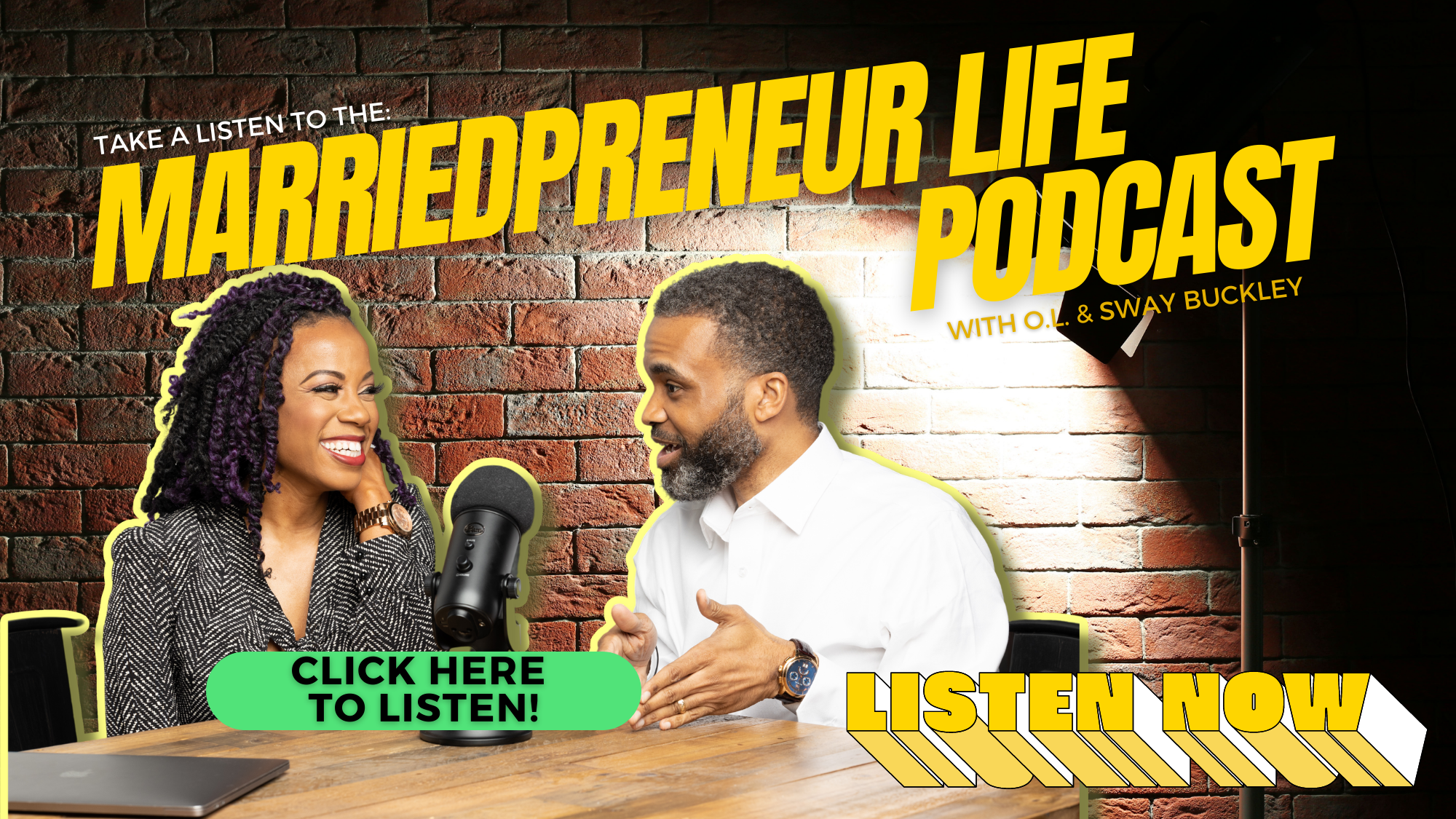 We know that trailblazing isn't an easy calling. But if you're a marriedprenuer couple reading this, keep going. 
Need a resource to support your building process? Start HERE.
Here's to living purposefully, powerfully, and profitably in sync, 
O.L. & Sway
O.L. is a former banker turned real estate consultant and entrepreneur. Sway is a former CEO of a staffing firm she started on her dorm room floor to pay for college. Together, they co-own Marriedpreneur Life Consultancy, equipping faith-based married entrepreneur couples with high-level systems to scale (without strain). They're the creators of the Marriedpreneur Operating Systems and the co-hosts of The Marriedprenuer Life Podcast, which was praised as one of Wedding Wire's top relationship podcasts. Learn more at MarriedpreneurLife.com.