New Jersey
By: O.L./Sway Buckley
May is Lupus awareness month.
This hits home for us because our cousin, Timeka, a Newark homegirl, was diagnosed with Lupus over 20 years ago and was put on dialysis due to kidney failure. (Timeka and her husband are also in the early stages of launching their bow tie business as marriedpreneurs.) 
Her story has opened our eyes to the seriousness of this autoimmune disease. 
So, today, we are dedicating this story to the Arts High and Seton Hall grad's tenacity, and we are determined to bring awareness and help her find a living donor for a matching kidney.
Here's a little background about Timeka's story.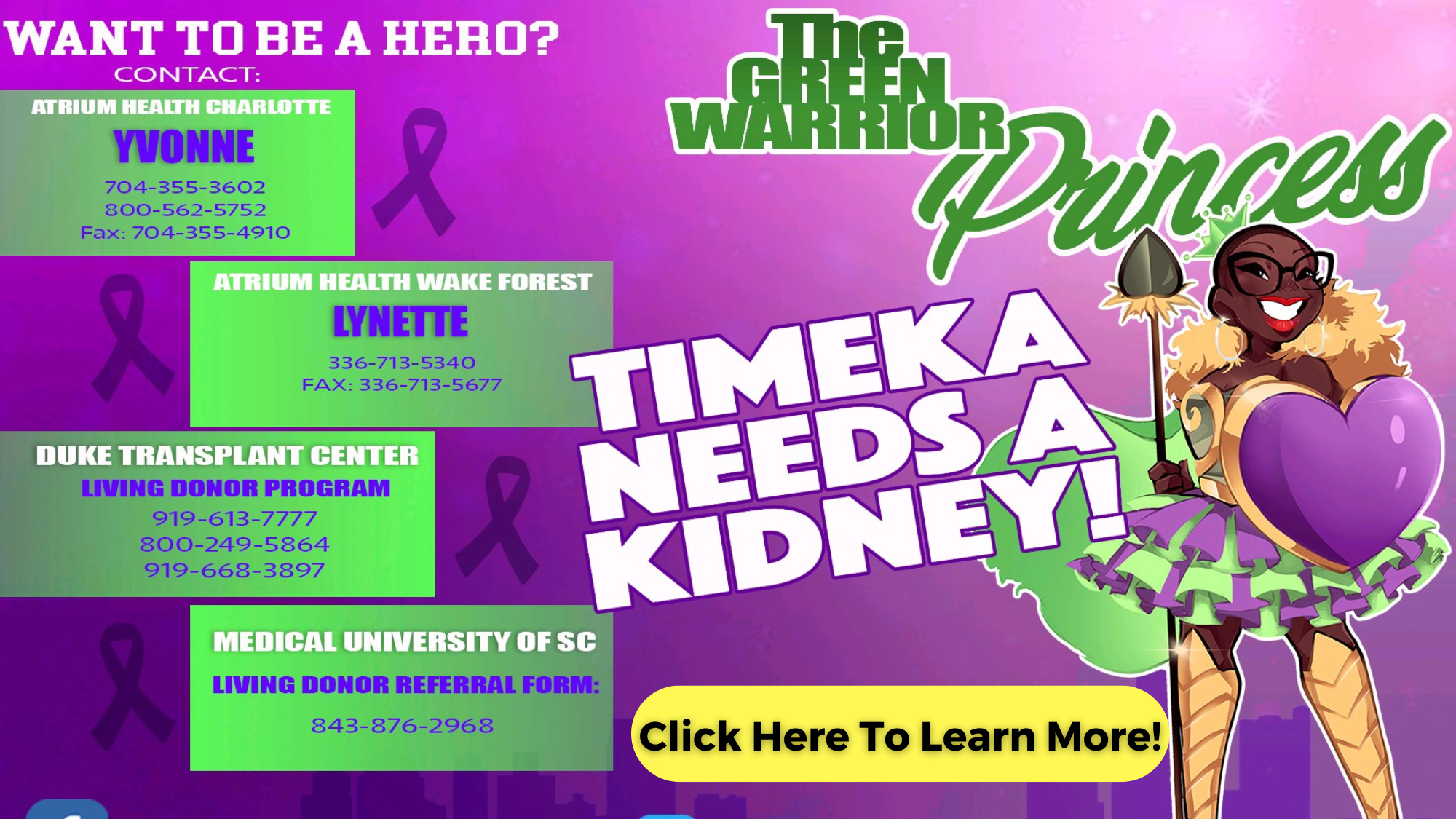 "I started having headaches, just not feeling well overall, some rashes, some hair loss, and just felt like I had the flu." 
Those were the first signs that something was wrong. 
After being misdiagnosed with the flu blood test confirmed she has Lupus and an autoimmune disease that, over time, severely damaged her kidneys. It's when your body is attacking itself.
Now she's on dialysis. 
She administers it to herself daily at home for nine hours as a nightly routine as she waits for an organ transplant. By day Timeka works hard on her Green Warrior Princess campaign to find a living donor. Green is the color of kidney disease, and Warrior Princess defines how she's winning the battle against the illness with grace. 
Asking for an organ is a big ask. So she shared how she makes it a part of conversations. 
Timeka shared, "I was told by one of the social workers,
When someone asks you how are you doing? Don't say Good. Say, I would be doing better if I had a kidney. Start the conversation."
Her husband, Robert, and two sons are her biggest supporters, but doctors have ruled them out as donors, so Timeka is praying for someone to sign up to give who will be the perfect match. 
Timeka informs us that "It's about the matching of the antibodies. Sometimes it's not even about the blood."
 As she's waiting, she says she's grateful for faith, family, sorority friends, and the medical team who've lifted her up on this journey, but most importantly, I tried to stay upbeat from my children and my husband. They need to see me walk through this with grace."
Connect here if you'd like to learn more about Timeka's story.
Here's to living purposefully, powerfully, and profitably in sync, 
O.L. & Sway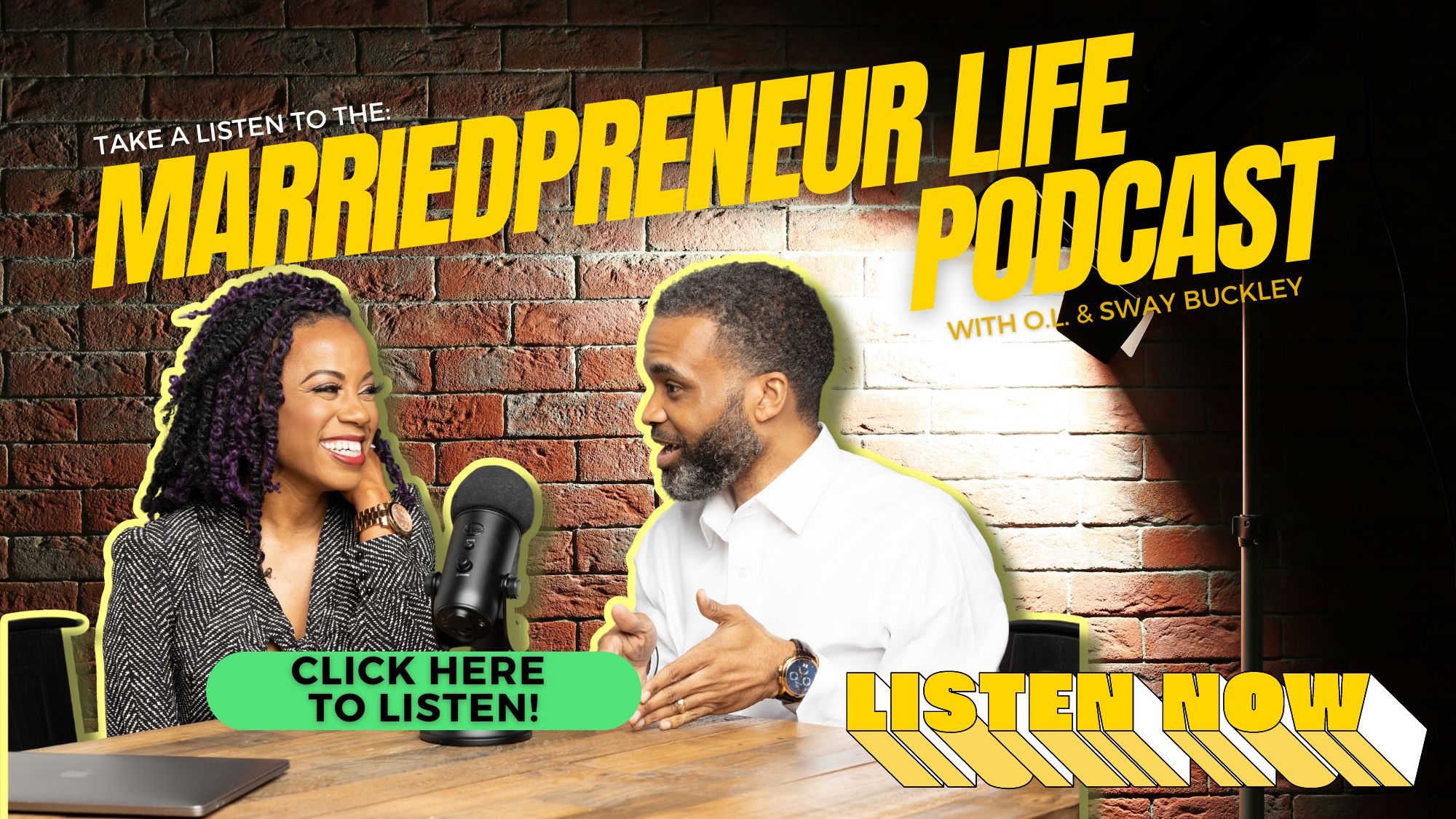 O.L. is a former banker turned real estate consultant and entrepreneur. Sway is a former CEO of a staffing firm she started on her dorm room floor to pay for college. Together they co-own Marriedpreneur Life Consultancy, equipping married entrepreneur couples with high-level systems to scale without strain. They're the co-hosts of The Marriedprenuer Life Podcast, which was praised as one of Wedding Wire's top relationship podcasts. Learn more at MarriedpreneurLife.com.