Jersey City
Jersey City Fire officials are looking into the cause of a fire that displaced 12 families in a section of the city on Thursday night. 
The multi-alarm fire broke out at 124 Neptune Avenue just before 9:55 p.m. 
Officials say crews arrived at the scene and began to stretch multiple lines after finding two three-story buildings engulfed in flames.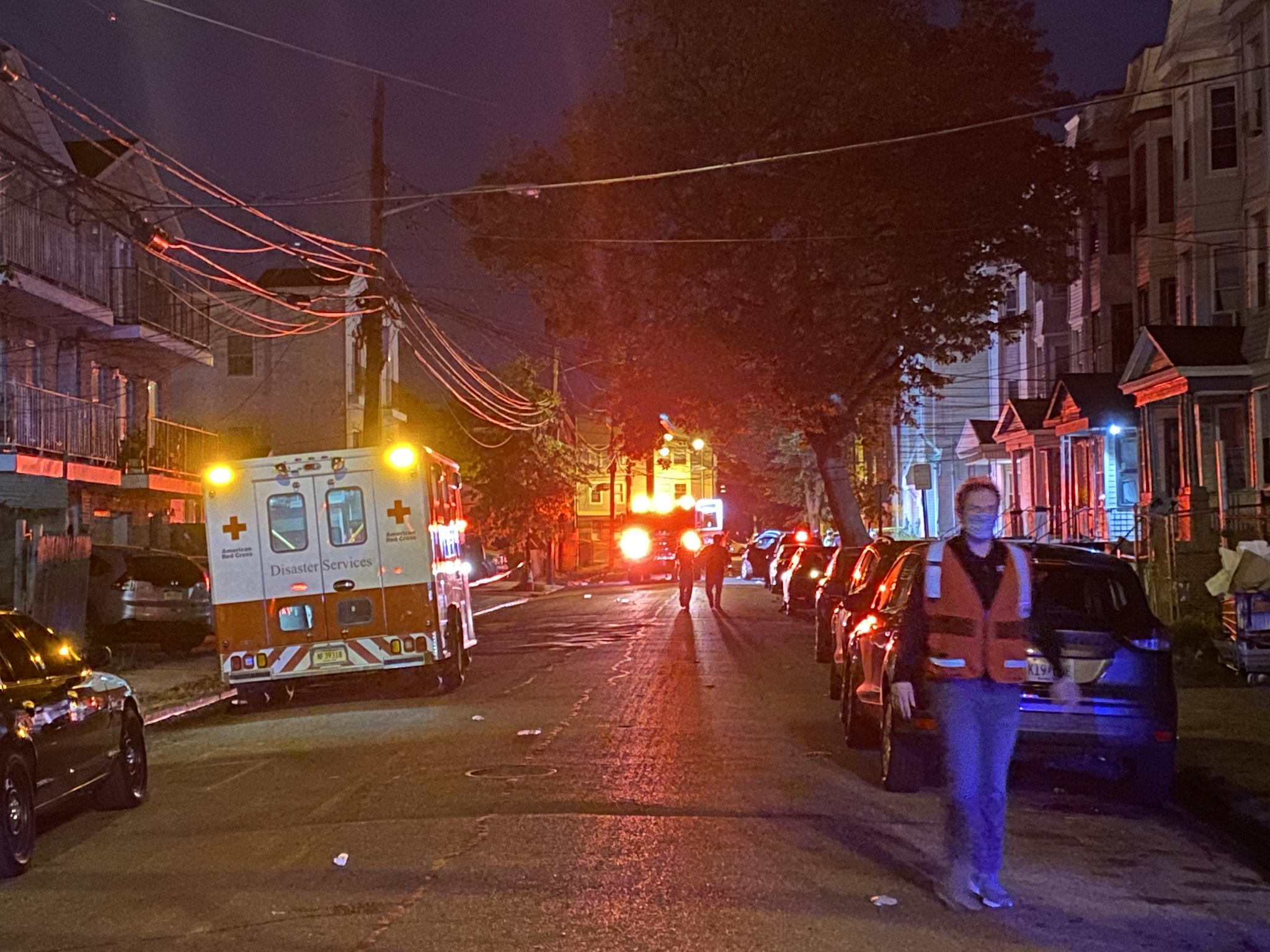 Fire officials at the scene struck four alarms for manpower while they fought a fire that extended into one of the building's cockloft. 
Firefighters brought the fire under control just before 11:20 p.m. 
In a tweet, The American Red reported assisting 33 residents with food, shelter, and clothing due to the fire.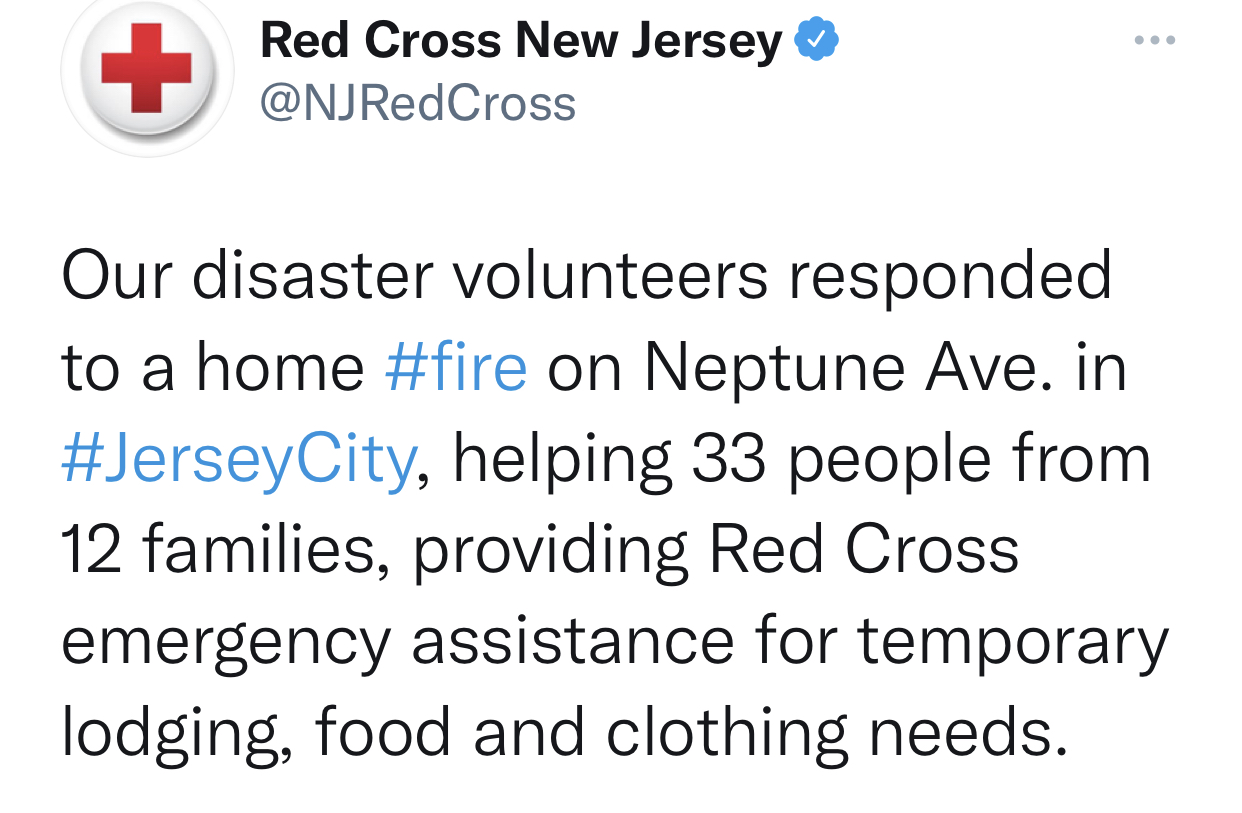 The cause of the fire is under investigation and no injuries were reported. 
IMAGES CREDIT: The American Red Cross