East Rutherford

By: Richard L. Smith 
Thousands of enthusiastic supporters came together Saturday for the Lupus Research Alliance (LRA) 2023 New Jersey Walk with Us to Cure Lupus at MetLife Stadium to raise nearly $500,000 for lupus research as well as generate incredible public awareness of the severe and commonly misdiagnosed autoimmune disease. 
 Lupus Research Alliance officials said a significant observation of Lupus Awareness Month, the day celebrated the New Jersey Walk's 20th anniversary with special recognition to its two co-founders and lupus warriors Francine Halushka Katz and Alison Friedman Walsh. 
The program kicked off with a welcome by Brenda Blackmon, LRA Board Member and Emmy-Award-winning broadcast journalist and an inspiring message from another Board Member, Bishop Rudy V. Carlton.
Officials say The LRA has invested $245 million in funding breakthroughs that can improve treatment while driving for a cure for lupus which affects millions worldwide, particularly women of color.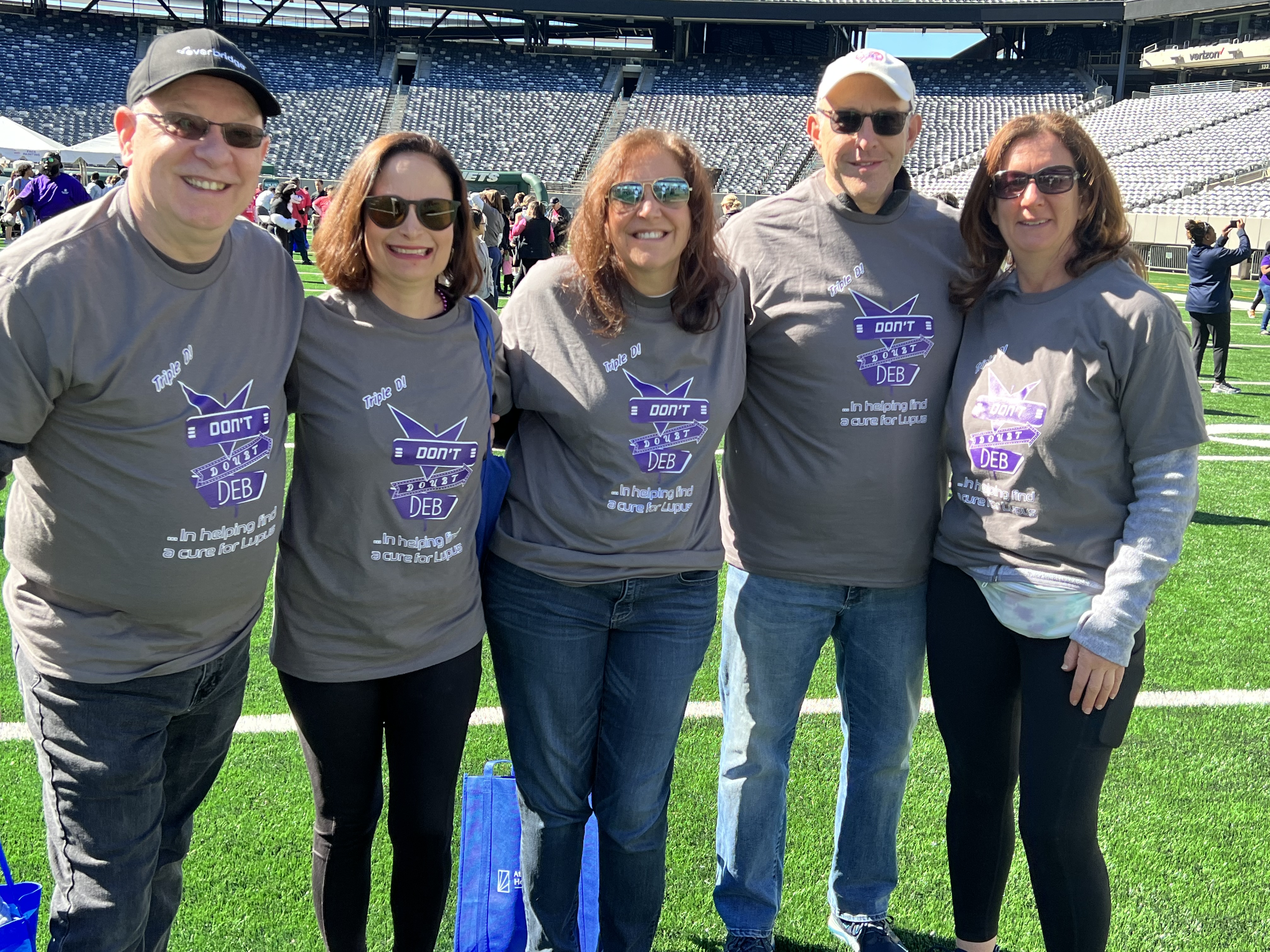 Its foundational work is behind the development and validation testing of more than a dozen potential therapies for lupus. 
"Breakthroughs funded by the LRA over the last two decades have significantly helped improve how lupus is treated, but much more needs to be done to best treat this disease of a million faces that affect each person so differently," said Albert T. Roy, LRA President and CEO.
 "Our research strategy aims to continue uncovering the underlying pathways involved with lupus and accelerate the evaluation of potential therapeutics that can provide personalized treatment."
Current New York Jets players who came out to show their support and mingle with fans included: tight end C.J. Uzomah; defensive tackle Solomon Thomas and cornerback Michael Carter II. . Chairman of the New York Jets, Robert Wood Johnson, is the Founding Chairman of the LRA and Honorary Chair of the New Jersey Walk.
In addition to the New York Jets, the LRA greatly appreciates all its partners' support, including Johnson & Johnson, GSK, Atlantic Health, RWJ Foundation, RWJBarnabasHealth, Roche, M&T Bank/Wilmington Trust, PNC, and Aurinia Pharmaceuticals. 
LRA officials gave special thanks to the thousands of people who contributed to finding better treatments and a cure. Because the LRA's Board of Directors covers all administrative and fundraising costs, 100 percent of donations go directly to lupus research programs.
Participation in LRA's Walk program was free. 
Officials said joining the Walk with LRA to Cure Lupus program is one way to contribute to the cause of lupus. During May, Lupus Awareness Month, LRA invites the lupus community to join its ManyOne Can Make a Difference movement. 
The ManyOne Can campaign reflects the tremendous value every person in the lupus community brings to the fight to improve treatment while driving to a cure -- because while no individual can do it alone, together ManyOne Can!  
If you like to donate to the New Jersey Walk, please click here.