Newark

By: Najla Alexander 
Authorities in Newark request the public's help with identifying a suspect who stole a book bag from an employee of a food products distributor on September 27.
Newark Public Safety Director Fritz Fragé said police responded to the theft, which occurred at approximately 10:30 a.m. at E.B. Express Provisions, located in the 100 block of Vanderpool Street. 
According to officials, the suspect, a Black female, was captured on surveillance video walking into the company's building asking for food to eat.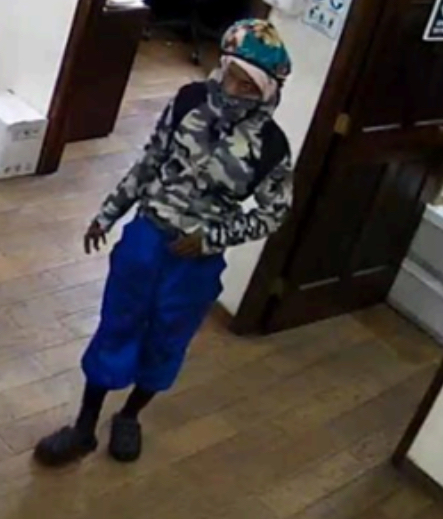 She was given the food in a white plastic bag, but then she grabbed the employee's book bag from a table and left, officials said.
Authorities say the bag contained personal belongings, including a pair of pants, passport and keys, and a wallet with $5.
Director Fragé urges anyone with information about the suspect to call the Police Division's 24-hour Crime Stopper tip line at 1-877-NWK-TIPS (1-877-695-8477).