Newark
Montclair
"There were two tough teams out on the floor today battling for first place in the conference," #4 Jasmine Taylor told RLS Media.
By: Richard L. Smith 
In a showdown for the top spot in New Jersey's Independence Conference, two girls' volleyball titans clashed within the confines of a Newark gymnasium on a cold and rainy Saturday morning.
The Arts High School Lady Jaguars, boasting a commendable 6-1 overall record and an unblemished 5-0 record in Independence Conference play, faced off against the equally formidable Lady Lions of Immaculate Conception of Montclair, who entered the contest with an impressive 6-0 overall record and matching 5-0 conference standing.
RLS Media watched the battle, which began with an electrifying display from the Lion's #16, Nila Giraud, who ignited her team's offense with a string of 8 consecutive volleys during her initial service.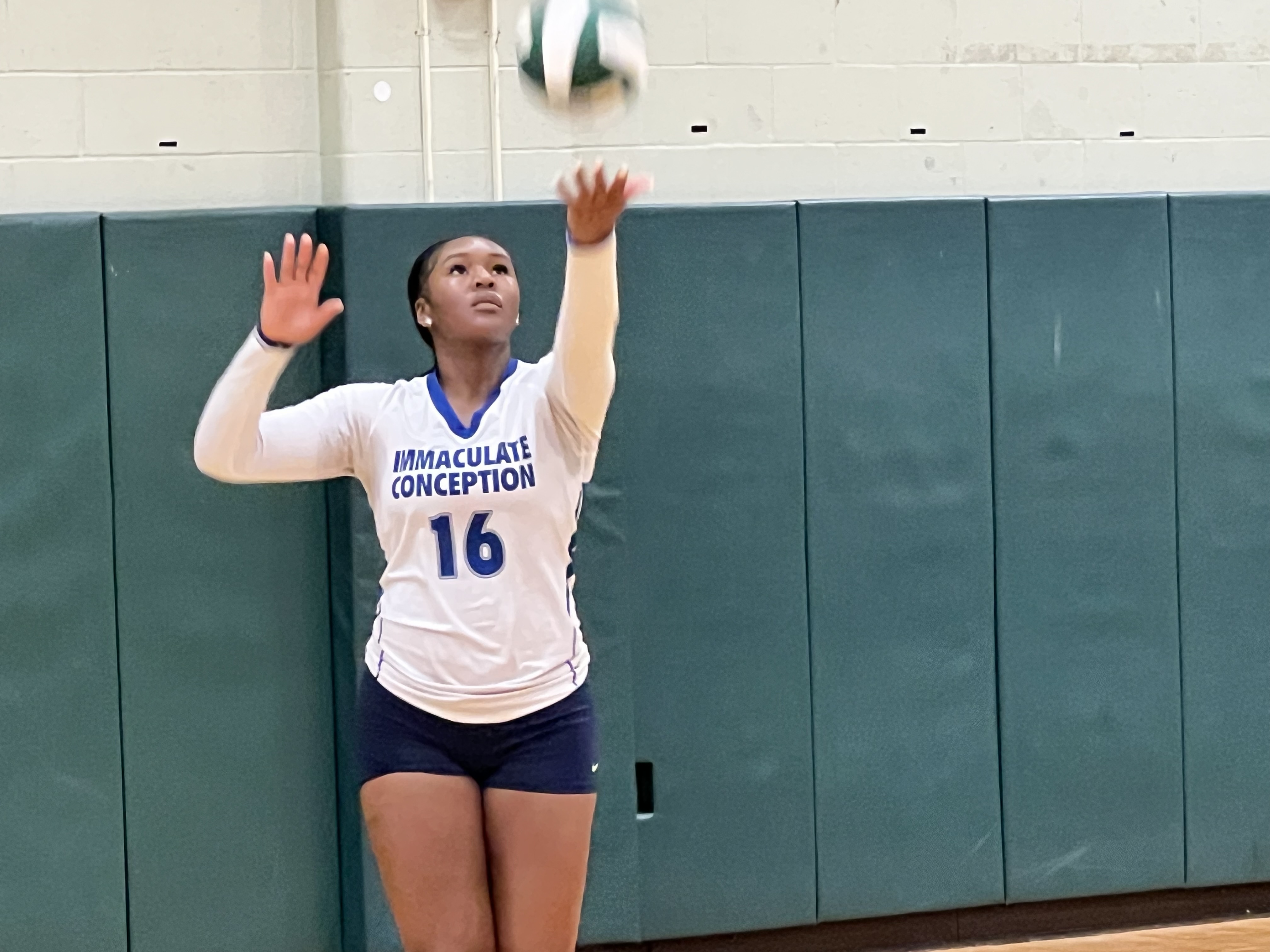 This propelled Immaculate Conception to an early 10-1 lead, captivating the 100-strong crowd gathered at Arts High School gymnasium shortly after 11:30 a.m.
However, Arts High School's defense initially struggled to counter the relentless offensive onslaught, consisting of powerful serves, precise sets, and thunderous spikes from Immaculate Conception.
Game 1 concluded with a dominant performance from Immaculate Conception's #4, Jasmine Taylor, who fired off an astounding 13 consecutive serves, securing her team a resounding 25-3 victory.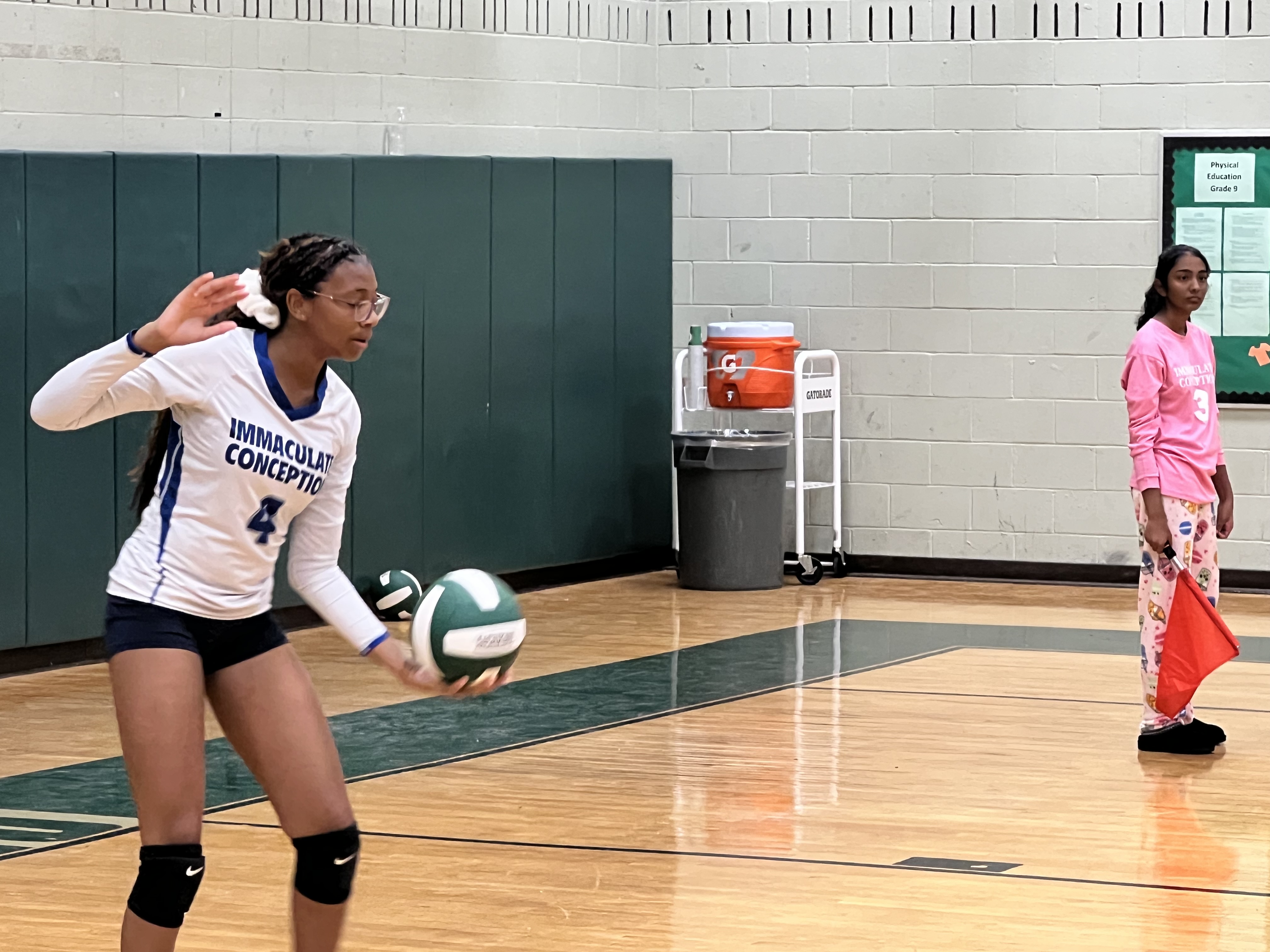 Undeterred by their slow start, the Lady Jaguars staged an impressive comeback in game two.
Fueled by the assertive and aggressive offensive prowess of Arts High's #2, Ruqayyah Perez, the team rebounded from a six-point deficit to claim a hard-fought 25-22 win.
Additionally, the contributions of the Jaguars' #12, Ana Matos, who excelled in offensive and defensive roles, played a pivotal role in their resurgence inside the nation's first school of the visual and performing arts (of its kind).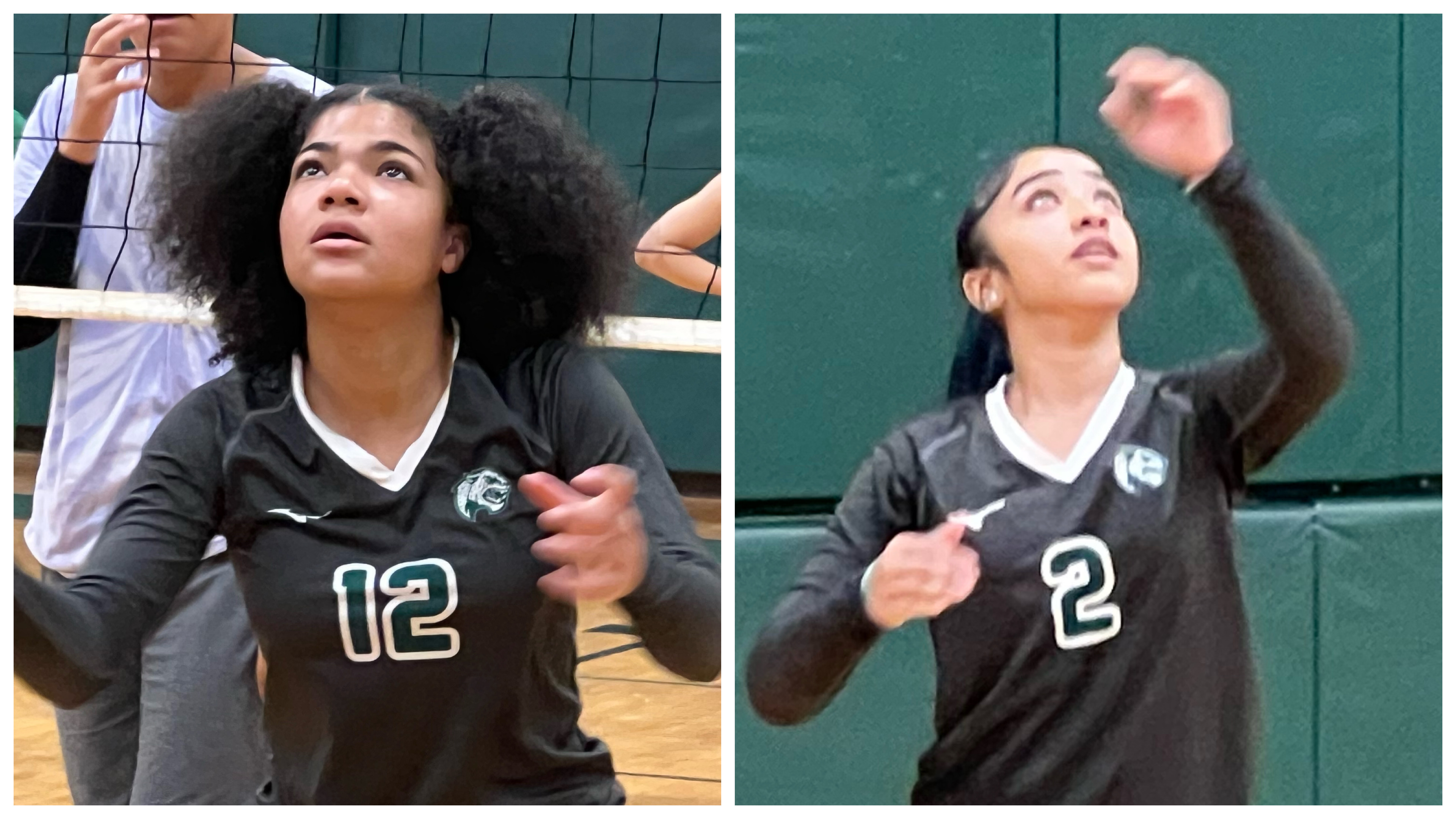 Reflecting on the closely contested match, Immaculate Conception's #4, Jasmine Taylor, acknowledged her team underestimated the strength of Arts High's defense during game two.
"There was a little fatigue that set in, but our team shook it off and we were just told that if we played together, we would come off with the victory," Taylor said. 
As a senior, Taylor is exploring various college options for volleyball, with Montclair State University in New Jersey being a potential destination.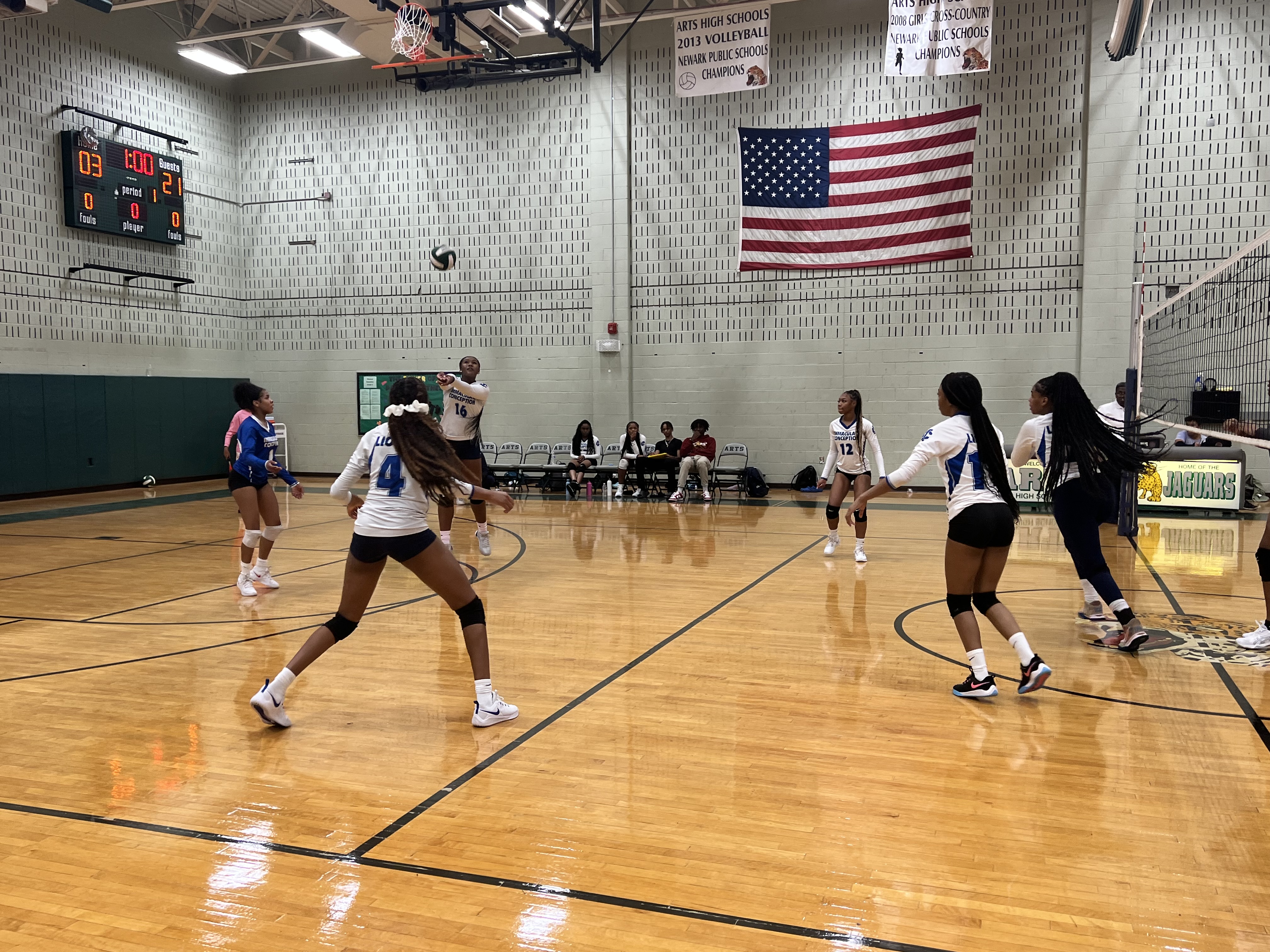 The decisive game three unfolded as a fiercely contested showdown, marked by both sides' powerful serves and exceptional defensive plays.
This thrilling encounter witnessed approximately nine lead changes, with the Lady Lions' #13, Aaliyah McMillan, showcasing remarkable defensive skills as she rescued Arts High from an 18-16 deficit, leveling the score at 22-22.
Arts High School's freshman sensation, #8 Joanna Dario, added explosive energy and serves to the mix.
However, after a crucial timeout called by Arts High Coach Frank Adragna, it was Immaculate Conception's Taylor who utilized her exceptional volleyball skills to guide her team across the finish line, narrowly prevailing 25-23 in the decisive game three.
For now, this secured a hard-fought two games to one set victory for Immaculate Conception and solidified their position atop the Independence Conference.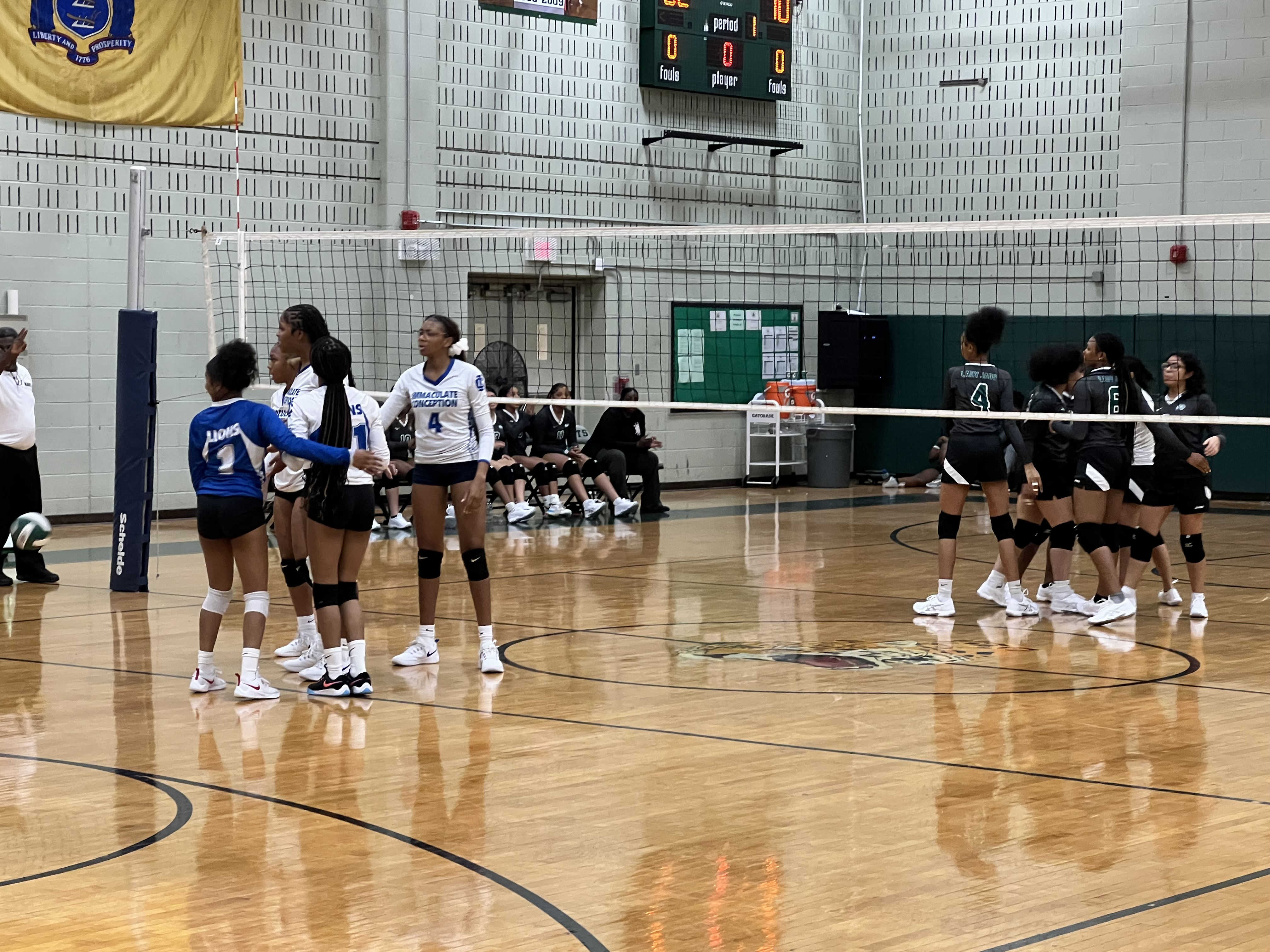 Arts High is set to visit the Montclair, NJ, gymnasium for another regular-season contest in the future. 
In this battle of volleyball titans, it was Jasmine Taylor's remarkable performance that ultimately proved to be the difference-maker, leading Immaculate Conception to a thrilling victory and maintaining their perfect conference record.