Newark
Police in Newark request the public's help in identifying a male suspect in connection with a shoplifting incident that occurred on Wednesday, February 23. 
According to police, just before 5:30 p.m., the suspect entered the Metro PCS store at 950 South Orange Avenue and inquired about Apple cell phones.
The worker placed three Apple iPhone 13 cell phones on the counter.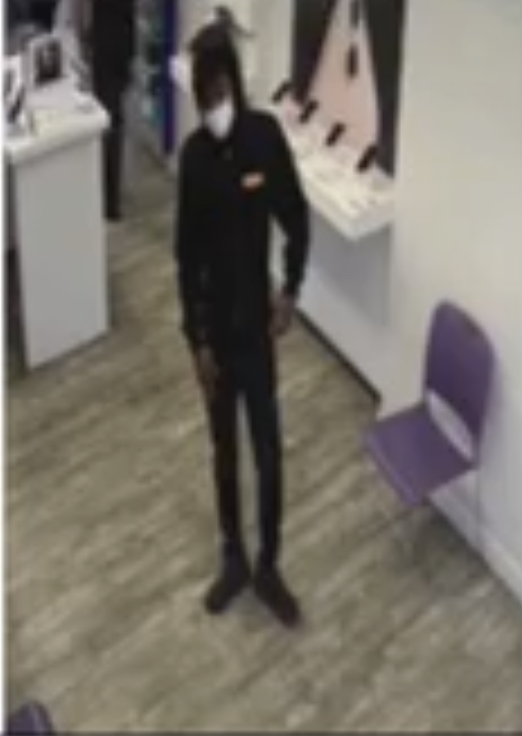 Police say the suspect took the phones, ran out of the store, and fled in a dark blue or black Chevrolet Impala with tinted windows that was parked at White Castle, located at 955 South Orange Avenue. The suspect vehicle was last seen on South Clinton Street, heading north towards East Orange.
While detectives are actively searching for the suspect, we seek the public's help in quickly identifying him. He is described as a light-skinned Black male with dreadlocs or braids and a tattoo on his left hand.
He was wearing a black hooded sweatsuit with orange lettering on the upper-left side, black Adidas pants with stripes down the sides, and black Adidas Yeezy sneakers.
Director O'Hara urges anyone with information about this suspect to call the Department's 24-hour Crime Stopper tip line at 1-877-NWK-TIPS (1-877-695-8477).
All anonymous Crime Stopper tips are kept confidential and could result in a reward.