Edison

By: Richard L. Smith 
A state grand jury has made its decision regarding the fatal shooting of Merrill Rambarose, 49, from Edison, on April 12, 2022.
The grand jury concluded its deliberations, resulting in a "no bill" decision, meaning no criminal charges will be filed against the involved officers.
The investigation into Mr. Rambarose's death was meticulously carried out by the Office of Public Integrity and Accountability (OPIA) and subsequently presented to a state grand jury in accordance with the Independent Prosecutor Directive of 2019.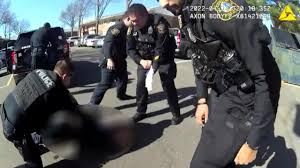 OPIA implemented standard operating procedures (SOPs) in July 2021 to ensure the grand jury presentations are conducted impartially, transparently, and consistent with the Directive.
Attorney General Platkin said the comprehensive investigation included witness interviews, photographic evidence, a review of video footage, and the autopsy report provided by the medical examiner.
The grand jury was presented with this evidence, including video footage of the incident, leading to its final deliberations on September 25, 2023.
The grand jury's decision not to file criminal charges pertains to Officer Daniel Bradley and Officer Joseph Elqumos of the Edison Police Department.
The incident that led to Mr. Rambarose's death unfolded when uniformed Edison police officers responded to a 911 call reporting a man threatening a woman with an axe at an apartment complex on Judson Street in Edison.
Upon arrival, officers attempted to engage with Mr. Rambarose, urging him to come down and speak with them.
Instead, Mr. Rambarose retreated into his apartment and reemerged moments later, brandishing an axe.
Despite repeated orders from officers to drop the weapon, Mr. Rambarose refused to comply and continued to approach the officers aggressively.
Fearing for their safety, Officers Elqumos and Bradley discharged their firearms, ultimately leading to Mr. Rambarose's tragic demise. The axe used by Mr. Rambarose was later found near the scene.
Following the shooting, officers and emergency medical personnel administered first aid before Mr. Rambarose was transported to JFK University Medical Center, where he was pronounced deceased at 4:41 p.m.
To ensure transparency, video footage captured by three body-worn cameras that documented the events preceding the shooting was previously released and can be accessed here: [link].
This case falls under a 2019 law, P.L. 2019, c. 1, mandating that investigations into deaths occurring during encounters with law enforcement officers be presented to a grand jury.
The grand jury is responsible for determining if the evidence supports the filing of criminal charges against the officers involved.
Throughout the process, the grand jury is provided with comprehensive instructions, including those pertaining to potential criminal offenses, self-defense, and other legal justifications.