UPDATE: South Orange Firefighters Extinguish House Fire
Submitted by
RLS Staff
on Dec 1 2019 - 4:55am.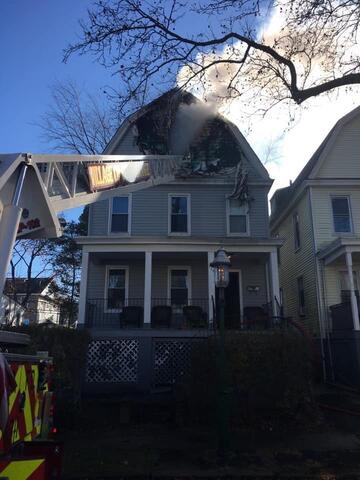 Firefighters in south Orange extinguished a fast-moving fire that ignited inside a home in the village on Saturday morning.
According to preliminary reports, the fire broke out inside a large two and a half story house located in the 200 block of Waverly Place at approximately 10:30 a.m.
Crews arrived at the scene found thick smoke and fire coming from the attack of the building, according to fire officials.
Firefighters stretched several lines and immediately began putting water on the flames, then they made entry into the home to check for trapped and injured occupants.
Fire officials say the blaze was knocked down in under a half-hour with no injuries reported and the cause under investigation.
​