Newark
The mother of an Essex County Juvenile Detention corrections officer is asking the public's help for any information in locating the suspects who gunned down her son in July 2020. 
It has been over two years since a gunman approached Mr. LaQuan Nowlin, 32, who sat in his vehicle and fired multiple rounds that struck and killed the public employee in Newark's West Ward. 
The Essex County Prosecutor's Office continues investigating the shooting that happened in the late-night hours of July 3, 2020.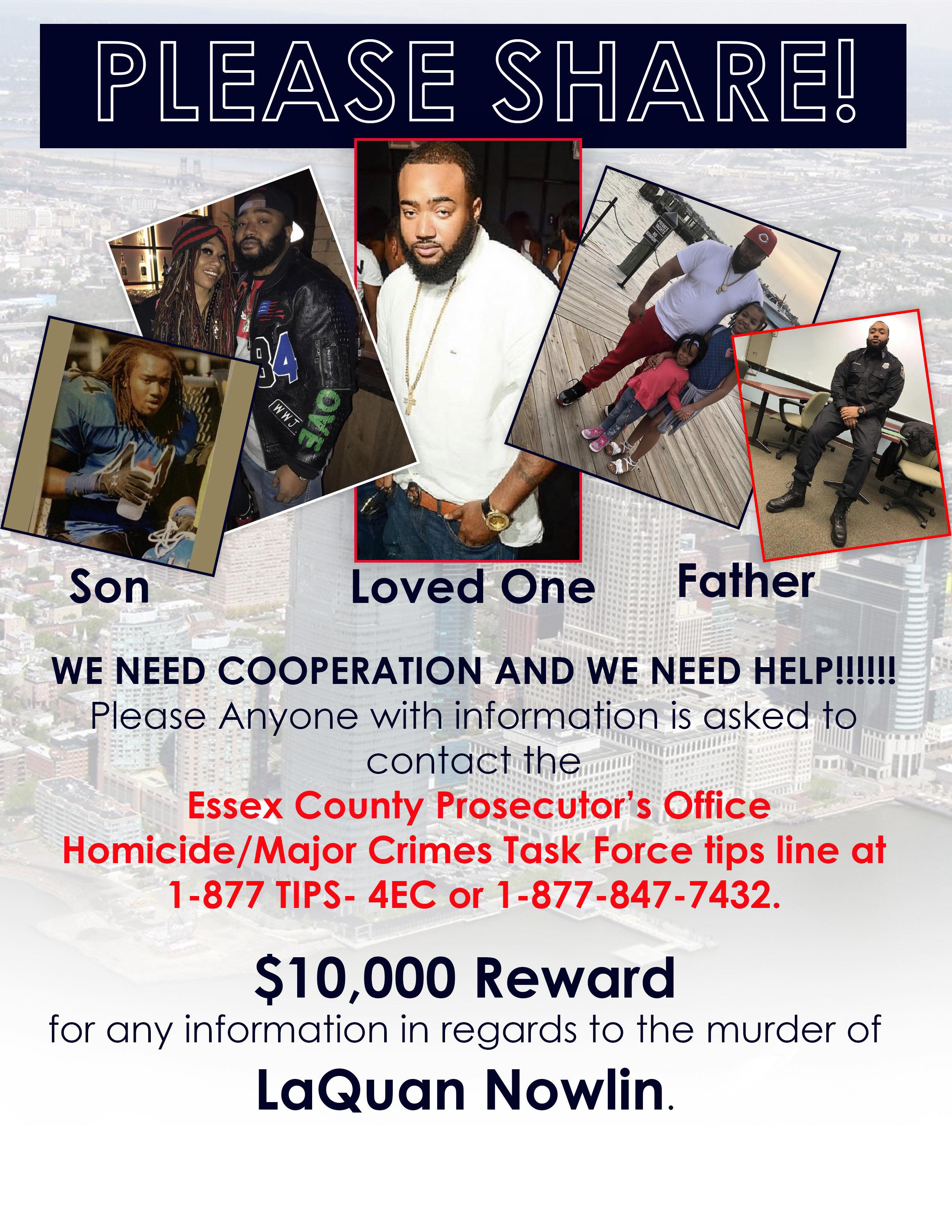 According to county officials, Nowlin was sitting in his vehicle at the intersection of Lanark and Sanford Avenue when he was fatally shot by one actor who exited the passenger seat of a dark-colored sedan around 11:50 p.m. 
Medical professionals pronounced the severely injured Corrections Officer Nowlin dead a short time later.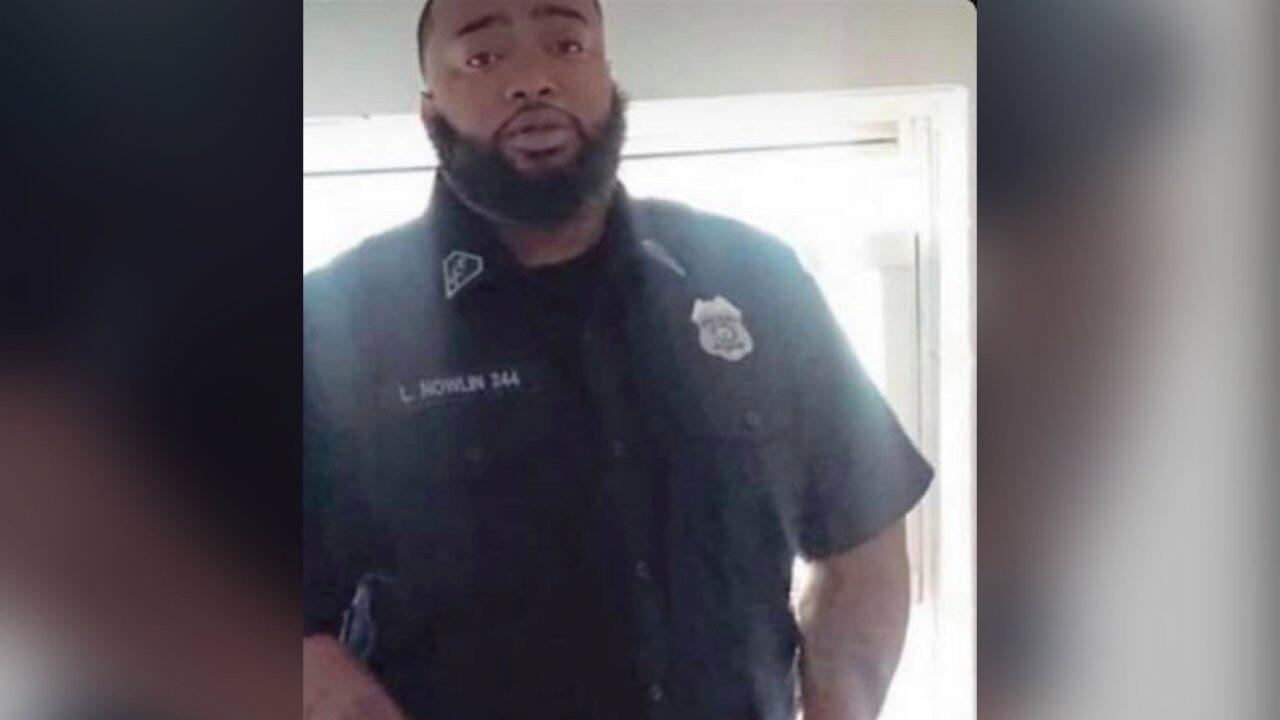 According to The Essex County Prosecutor's Office, Nowlin worked at the Juvenile Detention facility; but as of July 6, 2020, there is no evidence that the shooting was related to his employment. 
On the night of the fatal shooting, Nowlin's relative told RLS Media that he was attending Lanark Avenue's family gathering. He briefly left the group to go to a chicken shack near the intersection of South Orange and Sandford avenues. 
When he returned, Nowlin's family said he parked near the corner of Sanford and Lanark, where a suspect wearing dark clothing exited a vehicle, then fired shots that struck Nowlin in his neck and chest. 
Medical Professional pronounced Nowlin dead at the scene.  
Authorities have not released additional information on the investigation since The Essex County Sheriff's Office issued a $10,000 reward for information leading to the suspect's arrest responsible for shooting Nowlin dead. 
Anyone with information should contact the Essex County Prosecutor's Office Homicide/Major Crimes Task Force tips line at -1-877-TIPS-4EC or 1-877-847-7432.