New Jersey
Thousands in NJ lost power and experienced property damage after heavy rainfall with lightning strikes and winds that gusted up to 65 mph raced through Northern NJ Tuesday evening.
Throughout the day, The National Weather Service issued a severe thunderstorm watch for residents around the state and all of Northern NJ, the entire state until 10 p.m.
At approximately 5 p.m., storms barreled through the northern portion of the state, knocking over trees, damaging cars and homes, causing rain to flood local streets, which resulted in heavy traffic delays and issues on NJ Transit trains and buses. 
PSEG officials reported 5,432 outages in Bergen, 5,968 in Essex County and 6,132 in Passaic County.
Officials at  JCP&L reported 18,101 outages in Morris County, mainly in Pequannock, with 4,201 customers affected. It also reports 4,794 outages in Passaic.
Commuters attempting to make the way home on NJ Transit trains on numerous lines were stuck in the middle of the powerful storm faced delays up to 90-minutes delays after felled trees caused overhead wire problems.
Over in Newark's South Ward, emergency responders and Newark's Emergency Services Unit stayed busy assisting residents to remove fallen trees from vehicles and homes.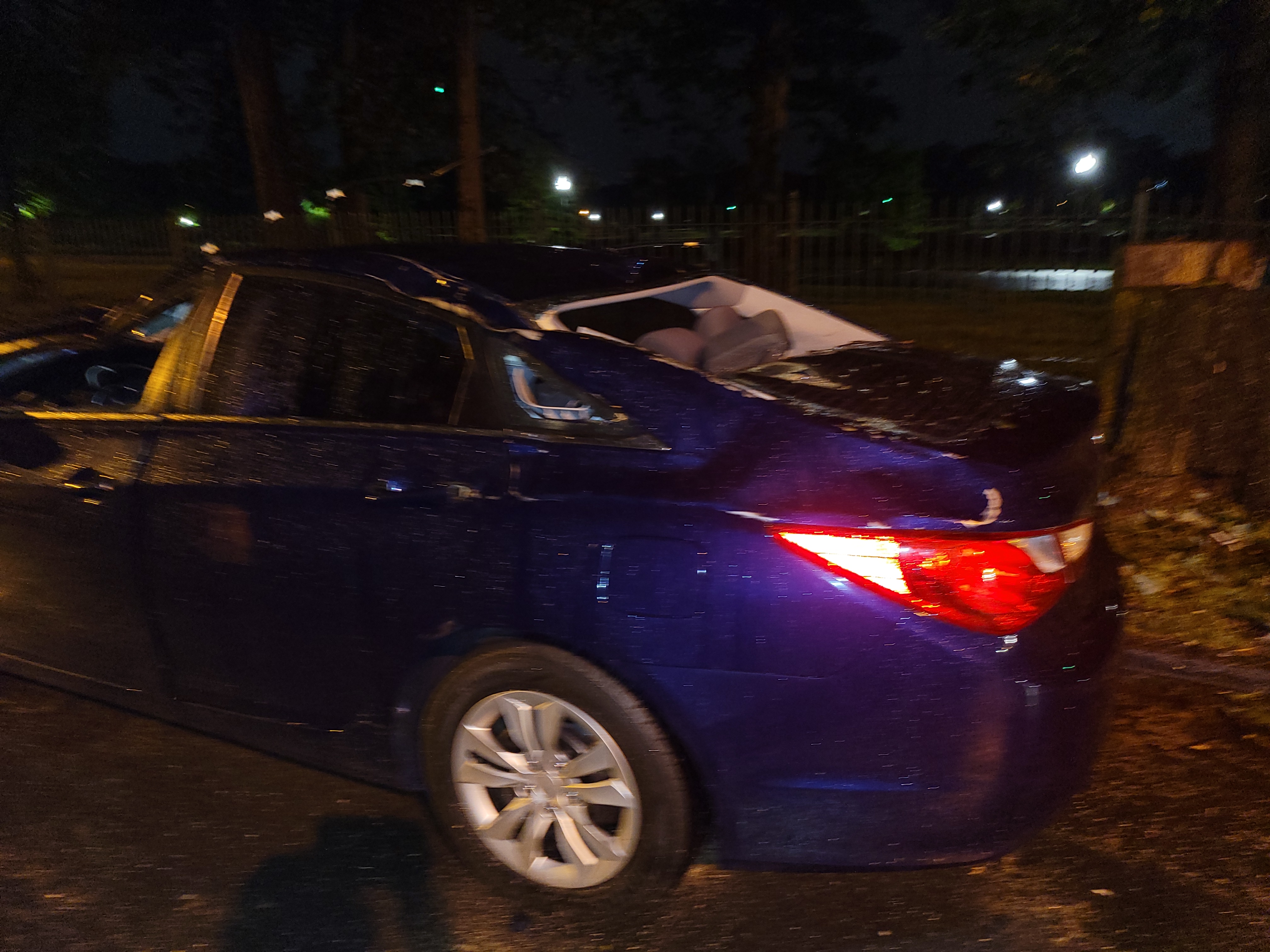 Strong winds caused a tree to snap, which then toppled over on a car on Dayton Street. The car was considered inoperable ad totaled.  
There were no severe injuries or fatalities reported in Newark.