Newark
Project Warmth NJ Inc. has hosted a back-to-school distribution for Essex County families for the past seven years.
Project Warmth NJ Inc. said they give away 100's of bookbags filled with supplies to families facing adversities and other financial challenges, especially during this COVID-19 pandemic.
"This year, at our 7th Annual Back to School Grab and Go Event we will distribute over 300 bookbags for families in need," Project Warmth NJ Inc. told RLS Media.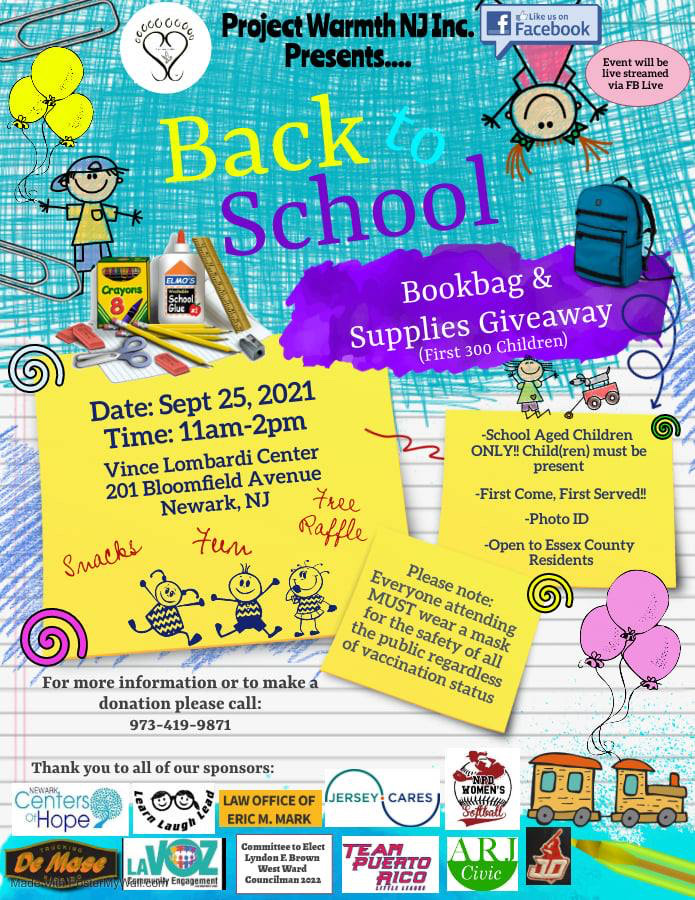 Supplies and bookbags are on a first-come, first-served basis. 
Project Warmth Inc said they will enforce the following social distancing rules at today's event:
-There will be hand sanitizing stations at today's event. 
-6 ft. social distancing will apply.
-Mask must be worn by everyone correctly and at all times. 
"For the safety of your family, our volunteers and to have a safe and smooth event, these rules are important," Project Warmth NJ Inc. officials said.