Newark
By: Faith E. Hawkins
On Tuesday, July 20th, the North Ward Center will be hosting an enrollment fair for pre-k students.
Officials say the registration is open for all northward center preschool sites.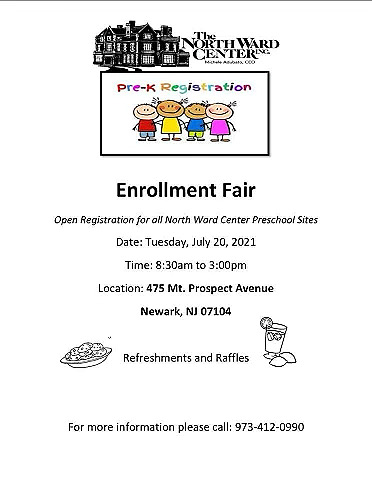 The enrollment fair will be located at 475 Mt. Prospect Avenue in Newark from 8:30 am until 3 pm.
Refreshments and raffles will be given out during the event. 
For more information, please call 973-412-0990