Newark
By: Yuritza Arroyo
Authorities in Newark seek the public's help in identifying a male suspect and vehicle in connection with the theft of a catalytic converter on Saturday, February 18.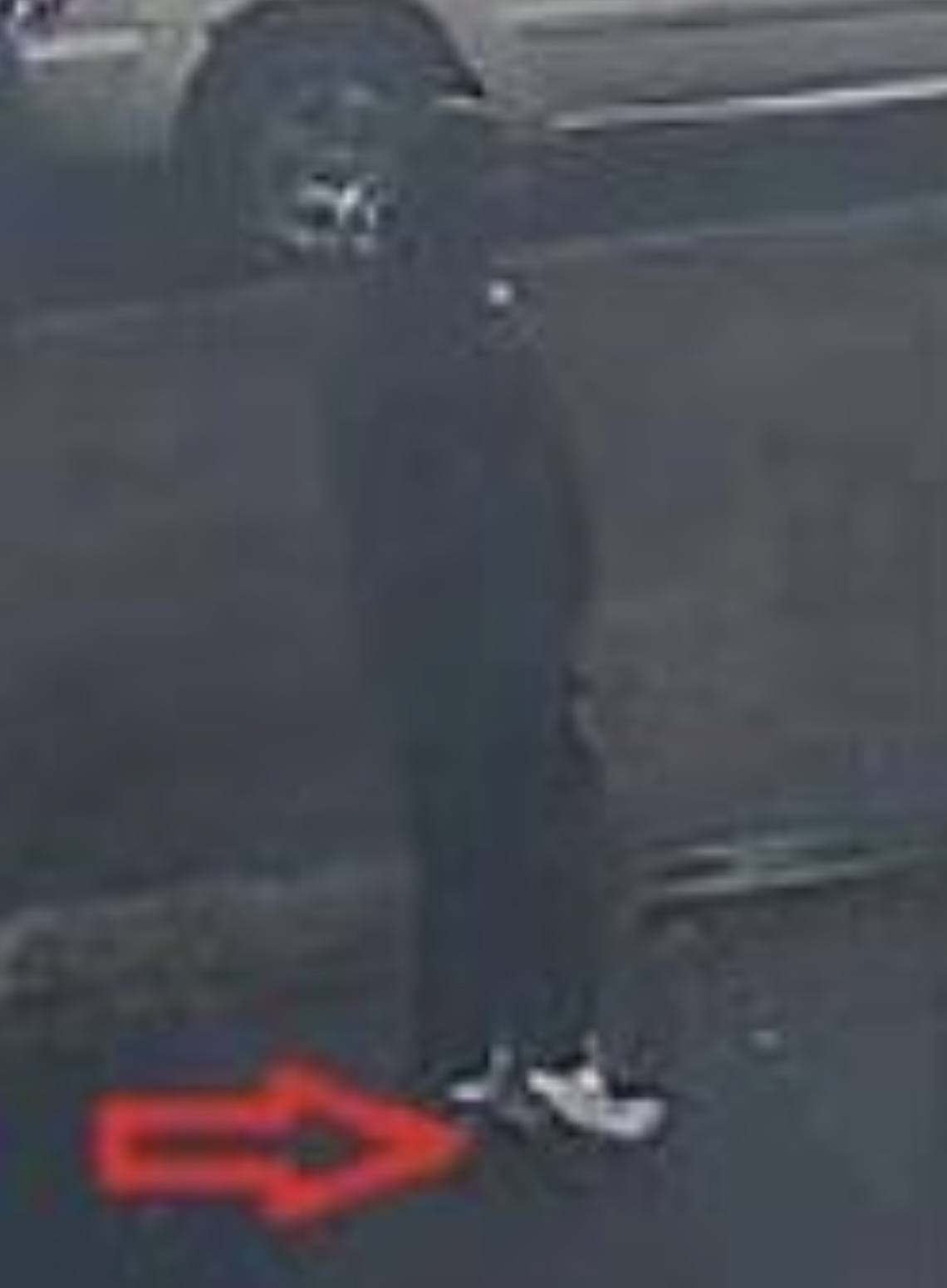 According to Newark Police, at approximately 9 a.m., police responded to the 100 block of W. Kinney Street on a call of a theft.  
Police say a victim's catalytic converter was stolen from his vehicle by a suspect who drove to the location in a white Ford Escape.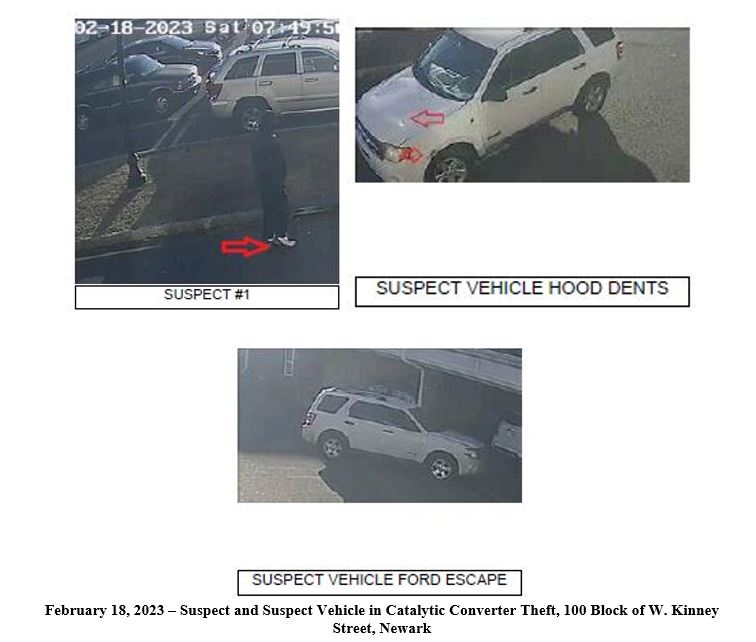 The suspect vehicle, which has dents on the hood and damages to the driver's side fender, entered the parking lot where the victim's vehicle was located.  
According to authorities, a male exited the vehicle, positioned himself under the victim's car, and used a power tool to cut the catalytic converter, taking it and fleeing inside the suspect's vehicle, heading east through the parking lot.
Authorities say detectives investigating this incident request the public's help identifying this suspect.  
He is described as a Black male, 5'9" to 5'11" tall, with a heavy build.  
He wore all-black clothing, a black ski mask, and black and white sneakers.