Newark

By: Yuritza Arroyo
Authorities in Newark request the public's help identifying the suspects who were captured on surveillance video taking a victim's electric scooter on May 22.
According to Newark Police, officers responded to the incident, which occurred at approximately 5:06 p.m. in the 100 block of Ferry Street.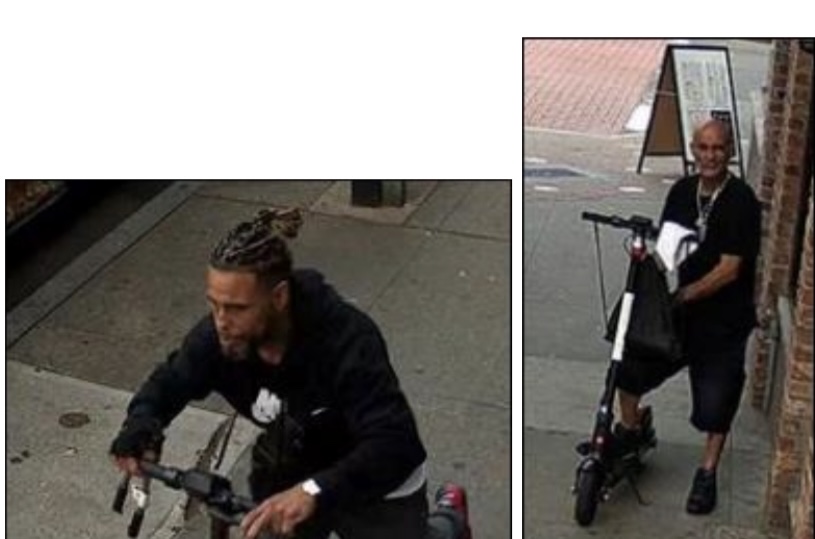 Police say the vehicle, a Gotrex Electrical Scooter, was secured with a cable lock at that location until the suspects cut it with a tool and left, traveling west on Ferry Street.
Director Fragé urges anyone with information about the suspects to call the Police Division's 24-hour Crime Stopper tip line at 1-877-NWK-TIPS (1-877-695-8477).