New Jersey
By: O.L./Sway Buckley
How many times have you planned for an exceptional year but only to end up discouraged by Q2 because of the lack of accomplishments?
Maybe you wanted to hit a specific financial target by the year's end, but life happened, or poor decisions were made, and you're where you expected to be.
We get it. 
We spent years starting and stopping because we couldn't find the rhythm to consistently execute and meet goals. We had a big vision but not a clear strategy.
We struggled with different personalities, expectations on how to execute, and varying capacities.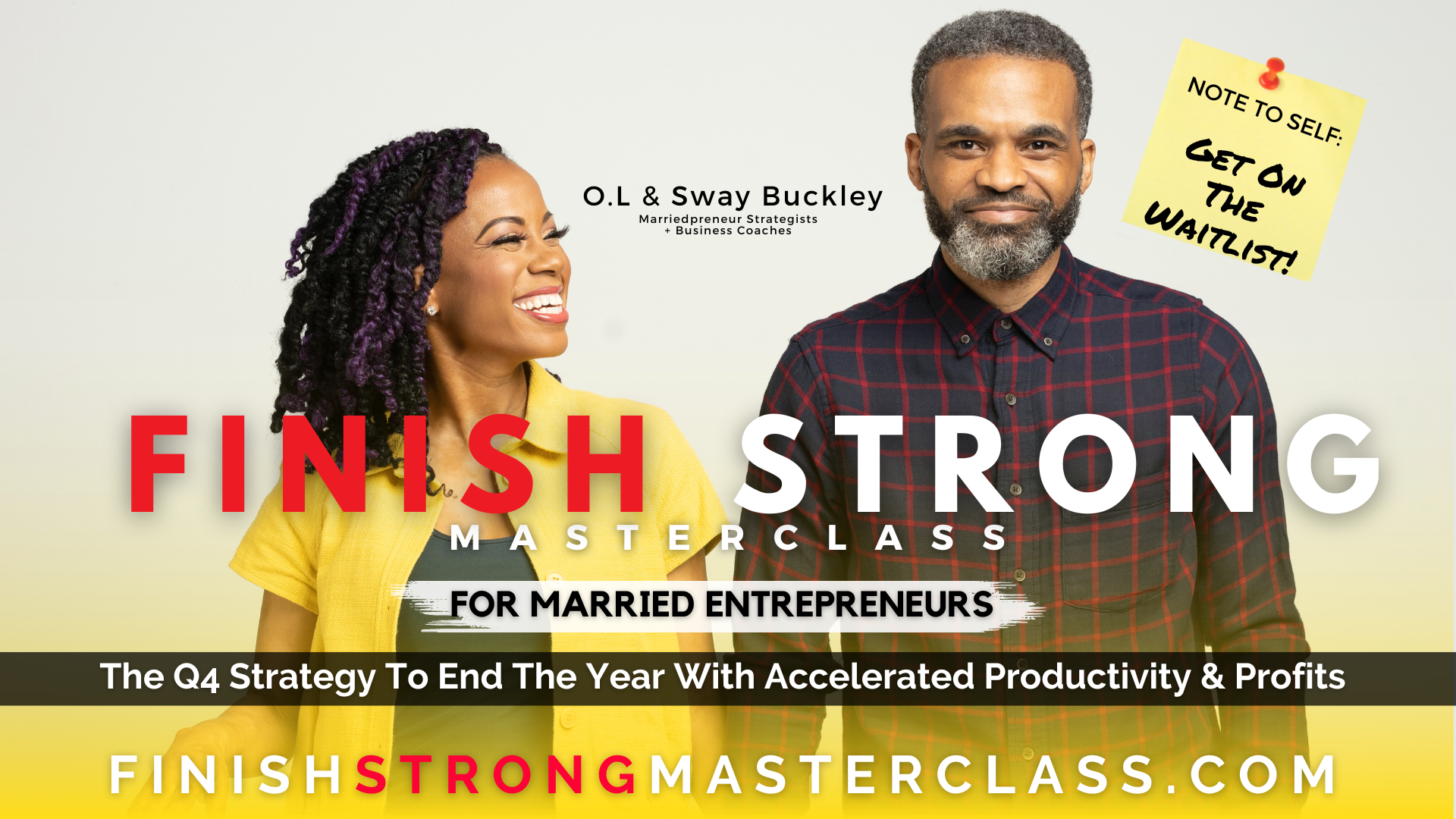 It. was. hard. 
But HARD doesn't mean impossible. 
It was in these hard places we kept revisiting that forced us to change things a little bit each time. Needless to say, we've had countless lessons that have served us well, especially regarding profit systems and closing the year strong. 
The first few lessons we've learned are:
Stop biting off more than you can chew: Be realistic about your energy, capacity, and skill to execute. 
Assume it will cost more and take longer than expected Because it usually does. And if it doesn't, it's still a win! But if it DOES, you're ready for it!
Every day counts, so use it (that includes resting): The biggest underestimation is the small steps that can be taken each day to move the needle forward.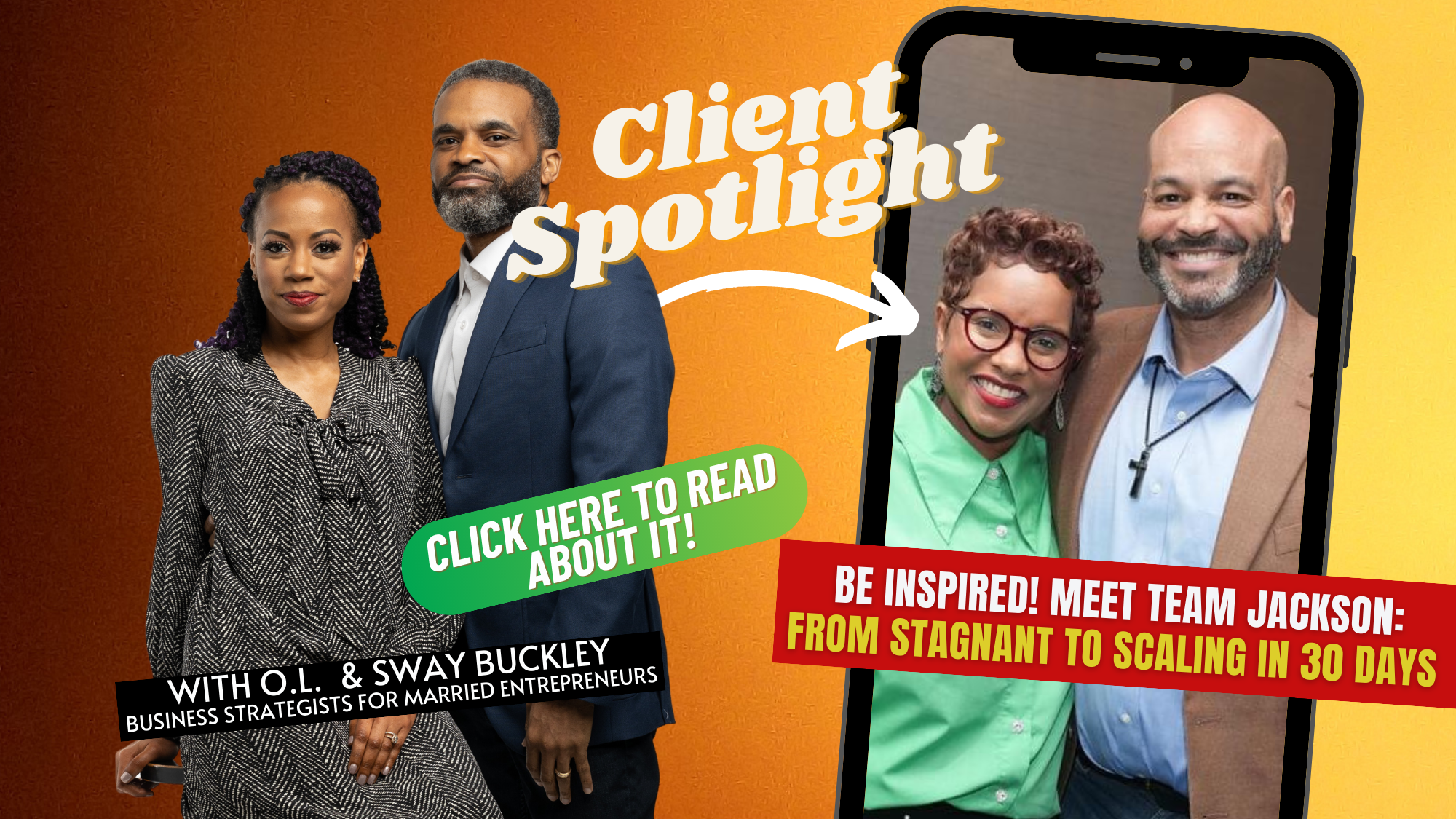 What good is having a huge vision but lacking daily implementation?
We've learned that, more often than not, a vision atrophies because of the:
Lack of daily needle-moving tasks
Lack of knowledge of what to do to move the needle forward
Both leave you stuck.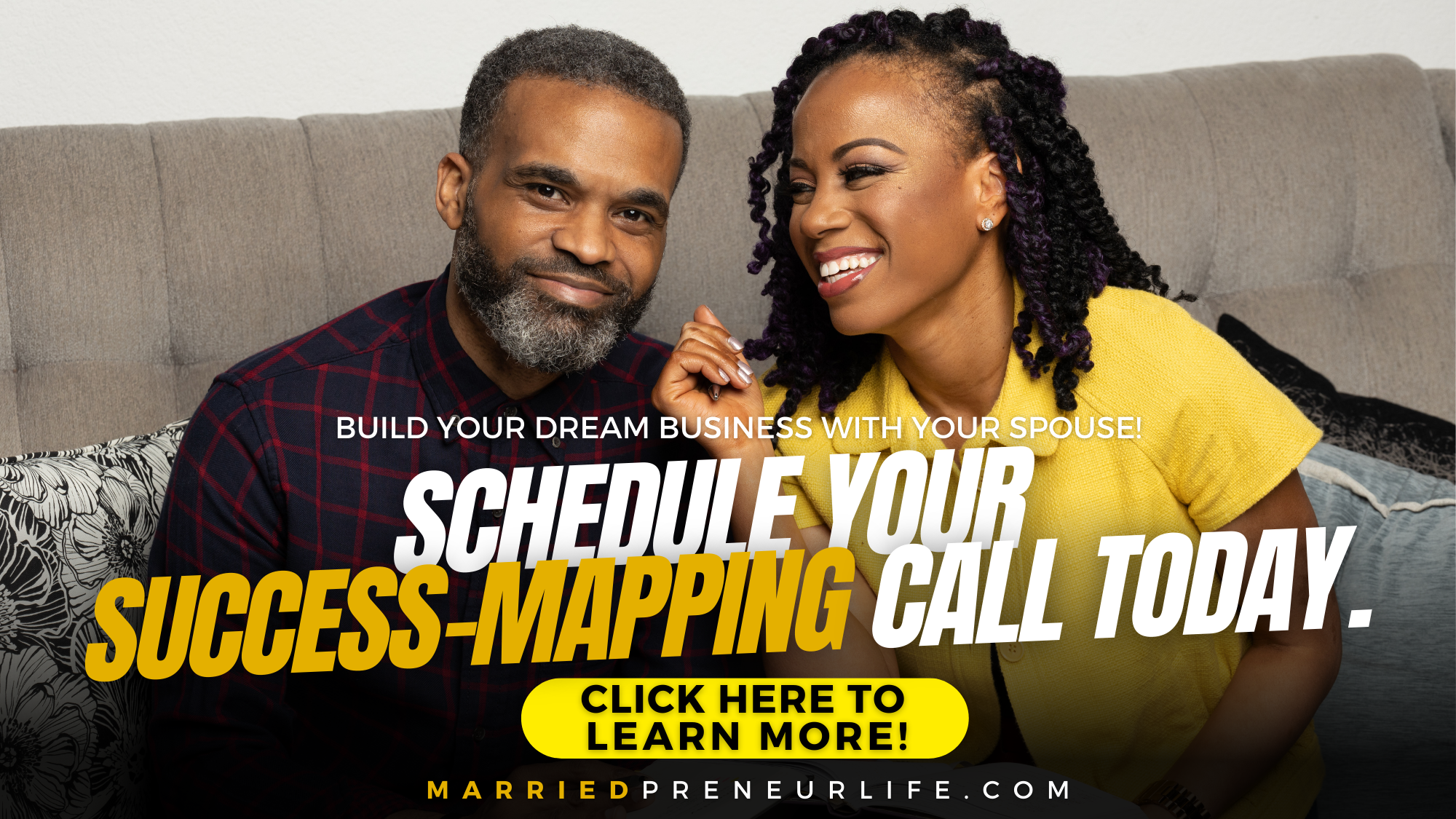 If you're a marriedprenuer who has gone through the year and is feeling stuck, here's a resource to help. Get on the waitlist for the Q4 business systems training for marriedpreneurs here.
Here's to living purposefully, powerfully, and profitably in sync, 
O.L. & Sway
O.L. is a former banker turned real estate consultant and entrepreneur. Sway is a former CEO of a staffing firm she started on her dorm room floor to pay for college. Together, they co-own Marriedpreneur Life Consultancy, equipping faith-based married entrepreneur couples with high-level systems to scale (without strain). They're the creators of the Marriedpreneur Operating Systems and the co-hosts of The Marriedprenuer Life Podcast, which was praised as one of Wedding Wire's top relationship podcasts. Learn more at MarriedpreneurLife.com.