Passaic County
By: Richard L. Smith 
Passaic County Technical Institute (PCTI) students of the School of Culinary Arts had the chance to show off their culinary and management skills at the NJ High School ProStart Invitational in Old Bridge, NJ, on February 28th.  
School officials said with their talents hard at work, the PCTI Culinary Teams placed first and second place in the culinary portion of the competition, while the PCTI Management Team placed second in the management portion of the competition.
The NJ High School ProStart Invitational is a prestigious culinary and management competition where high school teams from across the state showcase their culinary talents and creativity.

ProStart students interacted with leaders in New Jersey Hospitality industry who volunteered their time to judge the competition and offer their expertise to the students.
Each year the New Jersey Restaurant Educational Foundation (NJREF) hosts the state-wide culinary and management Invitational event, teaming up with colleges and universities throughout the Northeast to award over $1 million in scholarships to the first, second, and third-place teams.
This year's college and university partners included Fairleigh Dickinson University, Johnson and Wales University, Wilmington University, The Culinary Institute of America, Culinary Institute of Virginia, and The Restaurant School at Walnut Hill College. 
PCTI officials said all 1st, 2nd, and 3rd place winners at the invitational earned donated scholarships from esteemed institutions.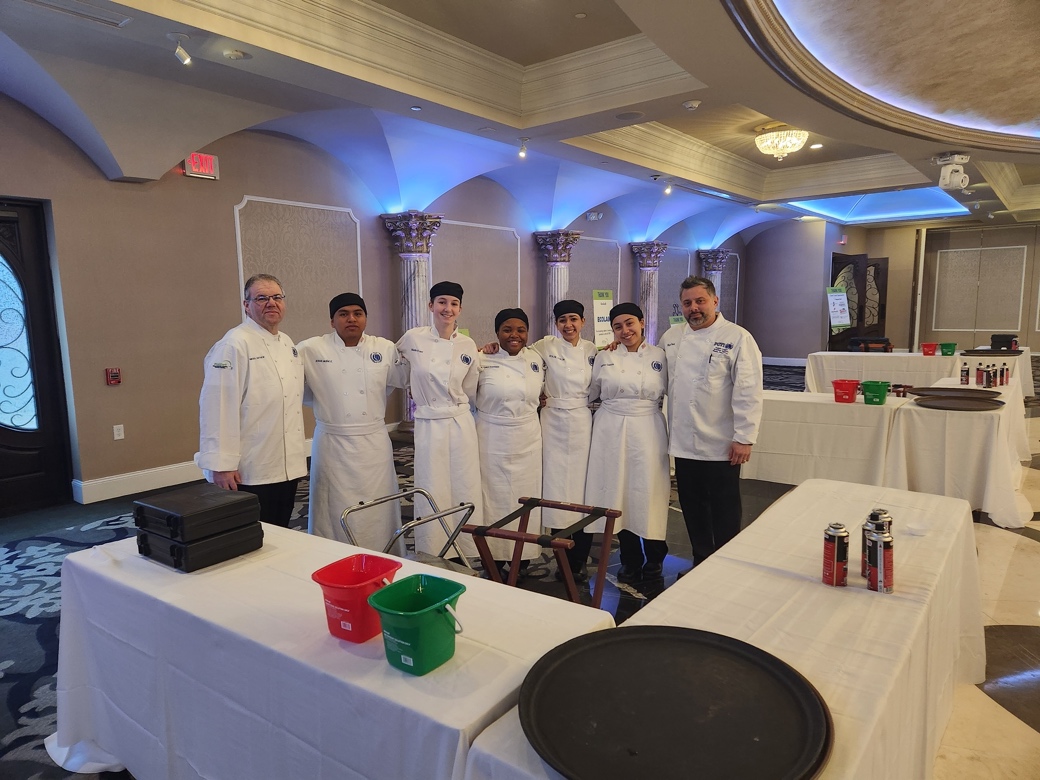 Along with their win and earned scholarships, PCTI officials said the 1st place PCTI culinary team winners: Jason Hunter, Alenise Perez, Tyler Evans, Michael Reyes, and Jose Dominguez, will represent the State of New Jersey in May at the National ProStart Invitational in Washington D.C.
The culinary competition challenged the students to create a three-course menu and prepare their menu items in just one hour using no electricity, only a butane burner.
The management competition challenged the students to present a restaurant business concept and model, including their theme, menu, pricing, and marketing. The final portion of the competition was the culinary showcase, where ProStart vendors, alongside ProStart students, held a food-tasting event.

Officials said PCTI's success at the NJ High School ProStart Invitational confirms the school's dedication to providing students with valuable hands-on, real-world experience in the culinary arts and management fields.
The recent win has added a remarkable fourteenth-first-place win for PCTI Culinary students in NJ State competitions. 
Congratulations to all the students who participated in the competition. Best of luck to PCTI's first-place culinary team representing New Jersey at the National ProStart Invitational in Washington, D.C.