North Bergen
By: Yuritza Arroyo
The North Bergen Township's Free Public Library hosted its bi-annual Health & Wellness Fair this past Saturday, December 10, at the new Downtown Recreation Center & Library located at the corner of Kennedy Boulevard and 13th Street.
According to officials, hundreds of residents attended the event, receiving free physical checkups and medical screenings on-site, including diabetes testing, blood pressure, pulse, pulse oxygen, BMI checkups, and free vision testing.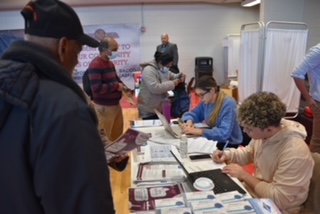 "It was wonderful to see so many residents of all ages take a proactive approach to their health, something which gets increasingly important as folks get older," said Library Executive Director Sai Rao.
"We want to give residents the information they need to start the New Year off right and recommit to healthy lifestyles."
In addition to Executive Director Rao, Mayor Nicholas Sacco attended the event to greet residents and thank the dozens of participating organizations.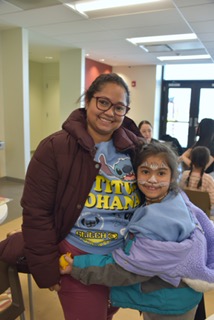 "At this time of year, it's effortless to forget ourselves and overindulge, which makes it all the more challenging to begin those New Year's resolutions," said North Bergen Mayor Nick Sacco.
"By providing residents with crucial information about their health, we are empowering and encouraging them to make healthy choices in 2023."
Residents also received free prescription eyeglasses and sunglasses following their vision tests.
Meanwhile, kids enjoyed free face painting and the library offered free meditation training upstairs.