NJ State Police Traffic Stop Results in Various Drugs, Two Paterson Men Arrested
Submitted by
RLS Staff
on Jul 24 2019 - 5:29pm.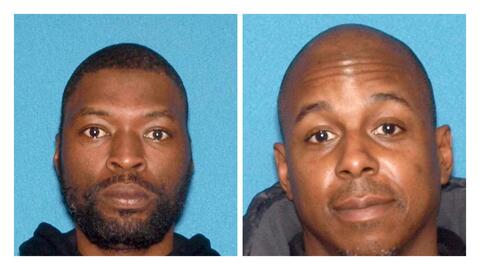 The New Jersey State Police have arrested Andre Johnson, 43, and Deon Carson, 39, both of Paterson, N.J. and seized more than $1150 worth of crack cocaine, heroin and marijuana during a car stop.
Police say on Friday, July 19, at 1:09 p.m., Totowa Station troopers stopped a Honda Accord for a traffic violation southbound on State Highway 21 at milepost 13.4 in Clifton, Passaic County.
During the stop, troopers discovered Johnson and Carson, who were passengers in the Honda, were in possession of heroin, crack cocaine, cocaine, marijuana and drug paraphernalia according to police.
Andre Johnson was charged with possession of heroin with intent to distribute, possession of cocaine with intent to distribute, possession of heroin, possession of cocaine, possession of crack cocaine, possession of marijuana, possession of drug paraphernalia, and hindering.
He was lodged at the Passaic County Jail pending a detention hearing.
Deon Carson was charged with possession of marijuana and released pending a future court date.
Charges are mere accusations and the accused are considered innocent until proven guilty.