East Rutherford
"The Latin Social at American Dream," hosted by NJ Salsa, drew in close to 400 participants this weekend, Saturday, May 21. 
The event included a free salsa class, live performances, and social dancing on a scale and in a venue yet to be seen in New Jersey. 
This was a first for both American Dream, the monumental entertainment and retail complex in New Jersey - home to the Nickelodeon Universe theme park, The Dream Works Waterpark, and the Big Snow American Dream ski slope, as well as for NJ Salsa, the largest dance company in New Jersey offering group and private classes and Latin nightlife experiences.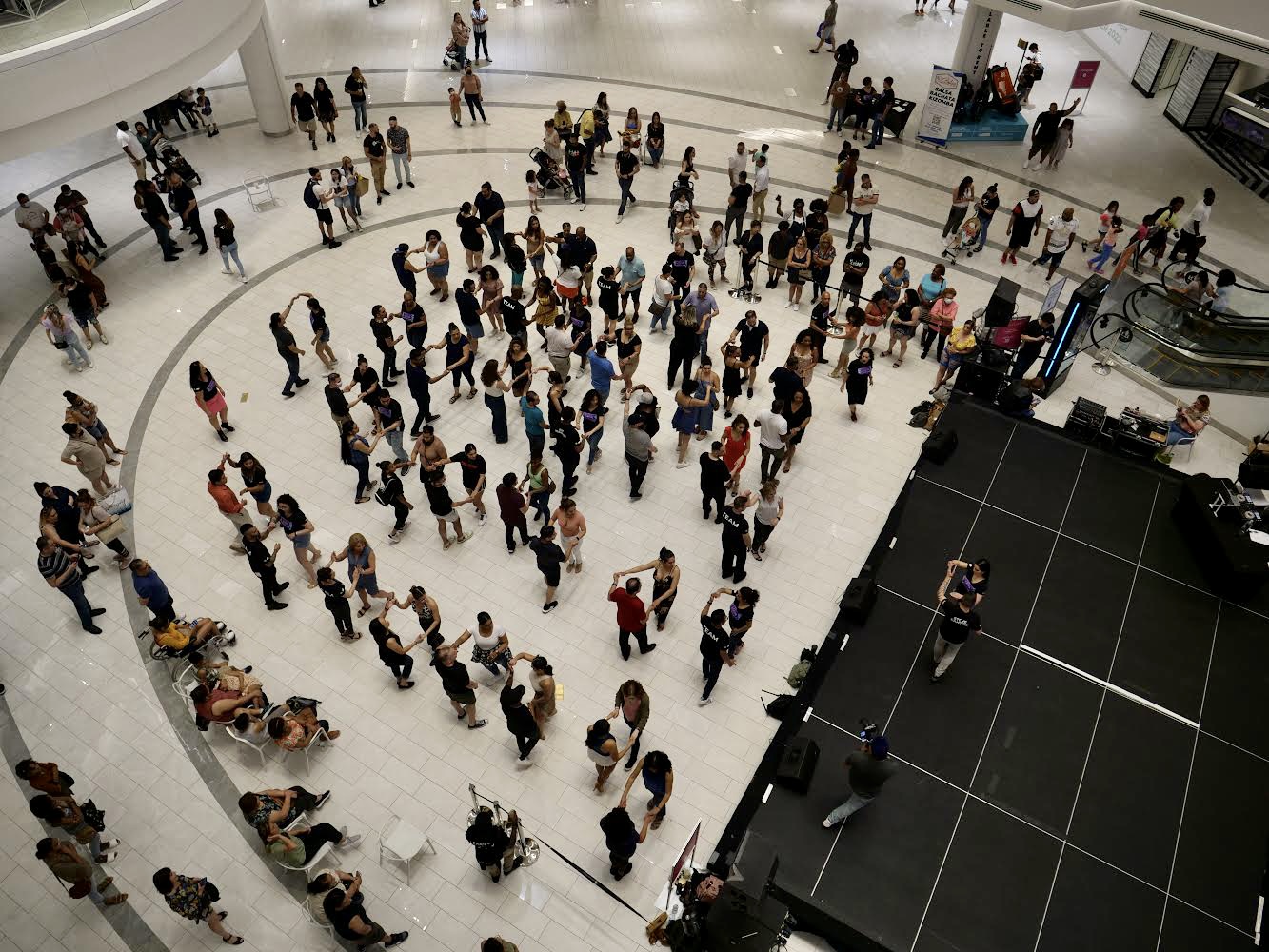 The event was held in Court A, a large space occupied only with a stage, architecturally designed with the spectator in mind with two levels of balcony for both standing and seating audiences to overlook ground-level entertainment. 
The NJ Salsa instructional team led a massive group class of participants, many of whose first exposure to salsa dancing was that day, followed by live dance performances, and social dancing by hundreds of participants, while spectators looked on from the ground level, second, and third floor balconies. 
"The Latin Social," a brand that is the result of a collaboration between NJ Salsa, Concert Crave, and Social Dance Movement, was first tested in 2021 at The House of Independence in Asbury Park. 
This was a challenging feat for the collaboration because it was the first summer after the extensive quarantine due to the Covid 19 pandemic.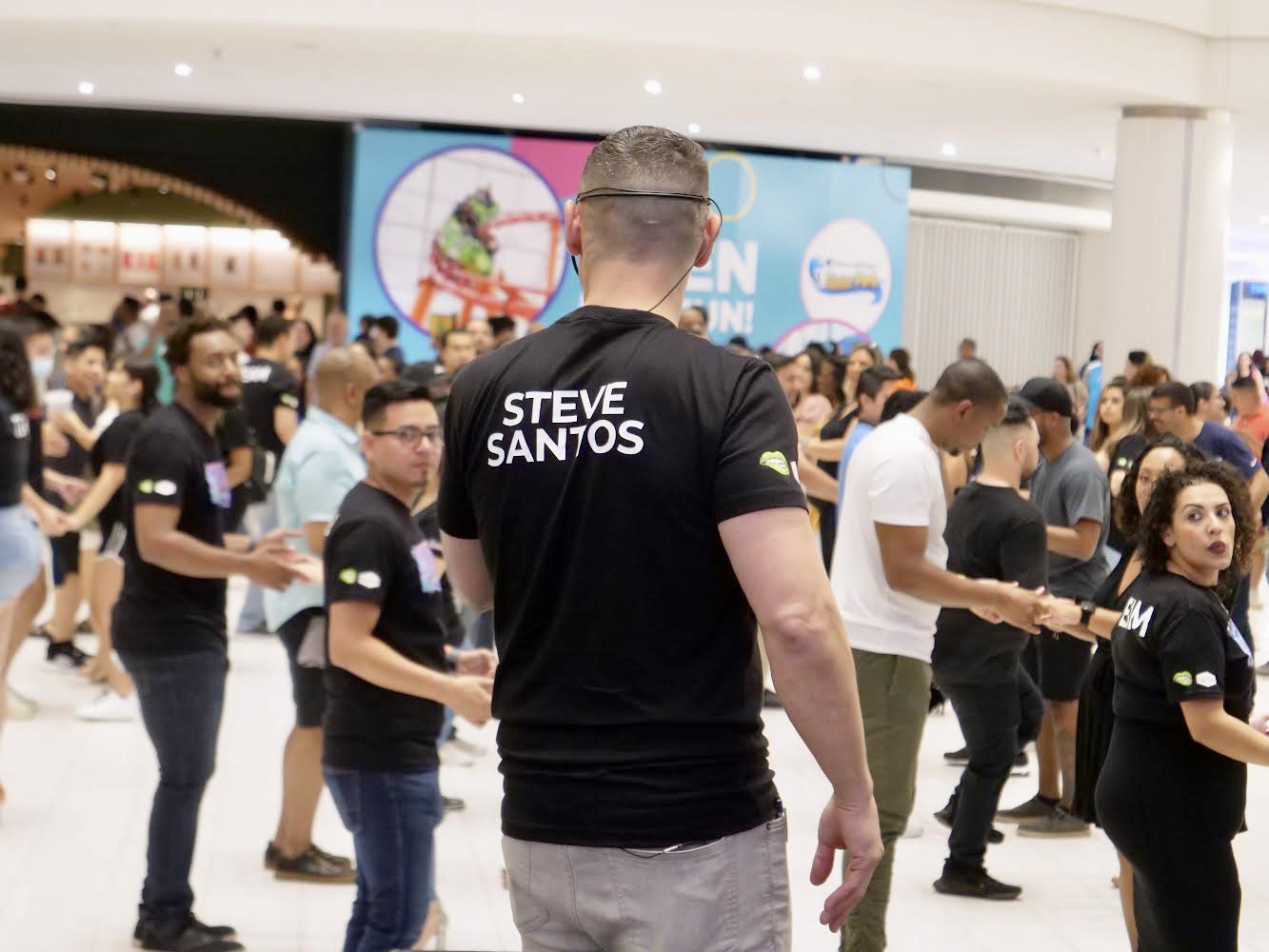 "It was a bit risky to do a large social dance event because there was still a stigma about physical touch," said Steve Santos, Director of NJ Salsa, "but social connection is a part of who we are as humans, it's written in our DNA, we need it in order to flourish." 
The risk was worth it, the event in Asbury Park drew in close to 200 people, and the continuation of their brand, "The Latin Social," drew in double the numbers nearly one year later at American Dream. 
"We have some other great events that will be part of 'The Latin Social,' a series that we'll be announcing soon," said Santos. "People can stay updated by connecting with us on social media @NJSalsa." 
The collaboration is already in talks with American Dream about doing a second event together, "this may have been the first, but it won't be the last."