Newark
By: Yuritza Arroyo
Newark-based nonprofit "I Have A Dream" Foundation-New Jersey (IHDFNJ) will host a live fundraising event for Giving Tuesday on November 29 at the Thirteenth Avenue Elementary School.
Officials say, "Giving Tuesday LIVE!" in celebration of IHDFNJ's work in support of Thirteenth Avenue and will feature tours highlighting projects in progress at the school, including the Aerofarms Community Farm, as well as remarks from the organization's leadership, staff, program partners, and volunteers.
"We are excited to host Giving Tuesday LIVE! and welcome our supporters and the community-at-large to Thirteenth Avenue", said IHDFNJ's Executive Director, Yolanda Gadson.
"IHDFNJ has worked with Thirteenth Avenue for several years now, supporting its families through the pandemic and launching our signature "Dream Academy" program.
Our organization provides wraparound support and identifies the most pressing needs that our population has, and implements creative solutions to provide relief.
In addition to fundraising, this time of year presents a meaningful opportunity for us to engage our community and update them on our activities."
Tours will be provided, highlighting projects in progress at the school, including the courtyard garden, food and essential item pantry, and the AeroFarms Community Farm.
This classroom-based vertical farm provides year-round access to fresh and nutritious leafy greens while empowering hands-on STEM education.
"We could not be more excited to bring our indoor vertical farming technology to Thirteenth Avenue Elementary School, together with our partners, the "I Have A Dream" Foundation - New Jersey, and the Newark Board of Education.
AeroFarms is on a mission to grow the best plants possible for the betterment of humanity, and it all starts by inspiring the next generation of scientists, chefs, and technologists in the classroom," said AeroFarms Director of Community Farms, Jason Ginsberg.
This year, IHDFNJ plans to raise $45,000 during its Giving Tuesday/year-end giving campaign to support its programming at Thirteenth Avenue.
The "I Have A Dream" Foundation-New Jersey is an affiliate of the national "I Have A Dream" Foundation, which was founded in 1981 in Harlem, New York, by Eugene Lang.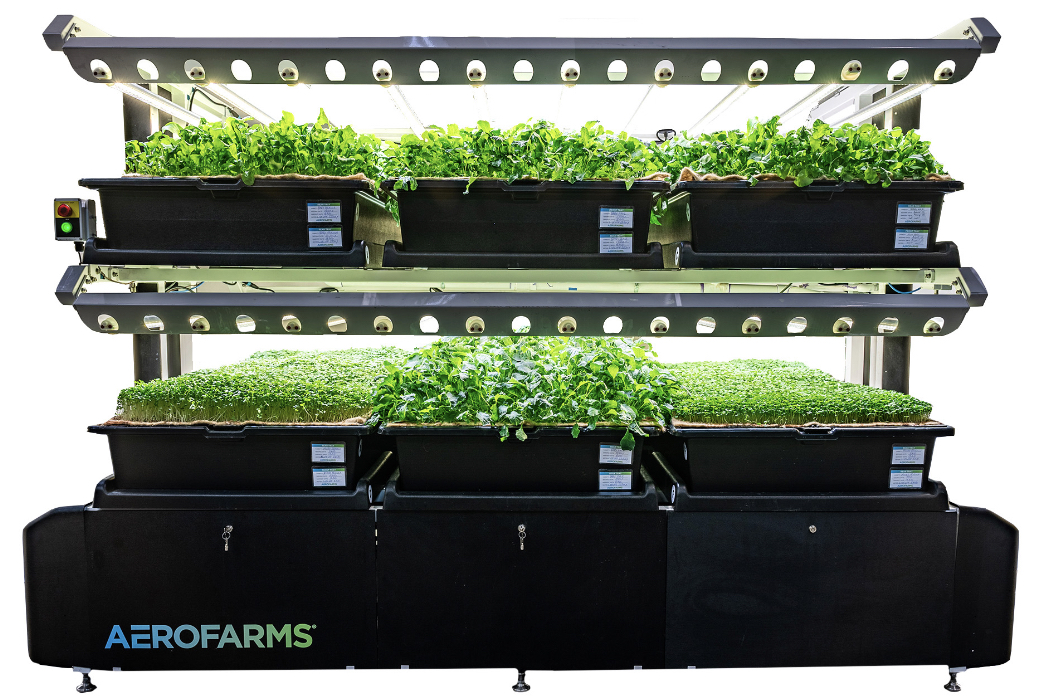 The organization targets under-served and under-resourced communities and works to close the achievement gap by providing academic enrichment, mentorship, and other comprehensive support services to program youth, called Dreamers, and their families.
Founded in Newark in 2006, the "I Have A Dream" Foundation-New Jersey has graduated one cohort of Dreamers who are now in college or the workforce.